By Albert —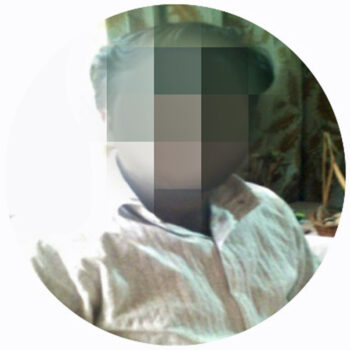 Though I come from a Christian background, I never had a personal closeness with the Lord. I very rarely gathered with believers even though I was encouraged to do so.
Not long ago, I began suffering from a severe pain in my abdomen. It became so bad that I started to seek out medical help. Through an ultrasound, I was diagnosed with a big stone in my kidney. I took medication that was prescribed to me, but when that did not work the doctors told me I would need surgery. This disturbed me greatly and I was at a loss for what to do next.
At this point, Brother Ram visited my home and I told him about my problem. He encouraged me to not lose hope and to trust in Jesus to heal me.
He laid his hand on my abdomen and began to pray. While he was praying I felt something happen and the pain stopped. I kept pressing on various areas of my abdomen to try to make the pain come back, but I could not make it return. When I went back to the doctor, he was amazed that he could not find any sign of the stone.
Immediately, I knew the Lord healed me. What a big miracle! I decided that day to surrender my life to the Lord. Now, I am sharing my testimony with all of my neighbors and friends as I desire for them to also place their faith in Jesus.
If you want to know more about a personal relationship with Jesus, go here
To learn more about BigLife, click here