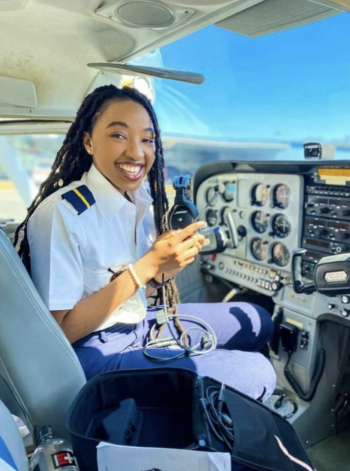 By Michael Ashcraft —
In the world of flying, there aren't too many female commercial pilots. Even fewer are black female pilots.
According to Nigerian-born Miracle Izuchukwu, only one percent of pilots are female and black, so when she became a commercial pilot candidate, she celebrated by thanking God.
"Whoever it is praying for me, don't stop, it's working," she wrote on social media. "I joined the elite group of 7% of females and 1% of black female pilots in the world. It's exhilarating yet surreal feeling to introduce myself to the world as a pilot."
Miracle is now 23. When she grew up, she wasn't encouraged by her dad to dream big. When she talked to him about soaring the skies, he responded coldly: "If I get on a plane and see a woman as the pilot, I would get off the plane."
By contrast, Miracle tells girls to not limit their dreams.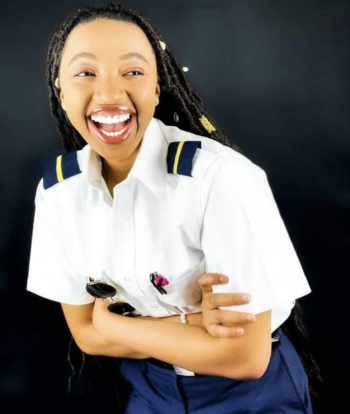 "What if, in raising children, we focus on ability instead of gender?" she wrote. "If it's truly something you want to do, you need to create it for yourself.
"In a world that wants us to whisper, I choose to yell."
Miracle started as a customer service rep in the airline industry. In 2019, a pilot encouraged her to pursue bigger dreams. She was given the chance to participate on a "discovery flight," and she felt the deal was sealed.
She is currently a private pilot, a commercial pilot (candidate) and flight attendant at American Airlines.
Miracle points people to Jesus on her Instagram: "I am a strong woman! Everything that has hit me in life, I have dealt with on my own. I have grown from the things meant to break me. I get stronger by the day and I have God to thank for that."
And: "God has a way of picking 'Nobodies' and making them 'Somebody' without consulting 'Nobody.' Hope you stay believing❤️"
If you want to know more about a personal relationship with God, go here
Reporter Michael Ashcraft is a pastor and a financial professional based in Los Angeles.