By Mark Ellis —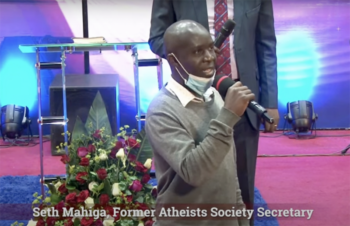 Seth Mahiga, secretary for the Atheists in Kenya Society, accepted Jesus as his Savior and resigned from his position May 29th.
The organization was founded in 2016 to promote secularism, non-religion, and the belief that "the universe is a natural phenomenon with no supernatural side," according to its website. It is the largest atheist organization in Africa and claims to represent five million atheists on the continent.
Mahiga resigned, stating he no longer wanted to promote atheism in the country.
A press release also was posted on the society's website, stating: "This evening, regretfully, the Secretary of the Atheists in Kenya Society Mr. Seth Mahiga informed me that he has made the decision to resign from his position as Secretary of the society. Seth's reason for resigning is that he has found Jesus Christ and is no longer interested in promoting atheism in Kenya. We wish Seth all the best in his newfound relationship with Jesus Christ."
A video of Mahiga at Life Church International Nairobi was posted on social media telling the congregation, "I've been going through some difficulties in life. … I'm so happy to be here."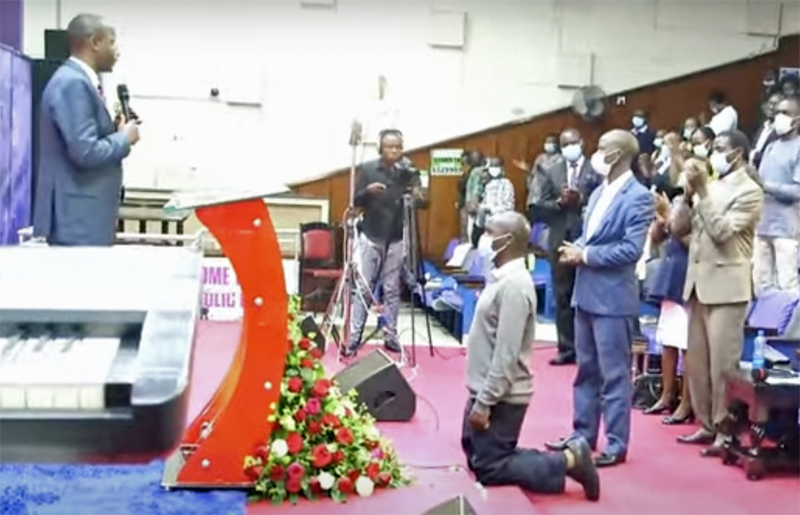 In response to the pastor's urging, Mahiga dropped to his knees in front of the church and declared, "Jesus is Lord!"
Believers from around the world offered praise for Mahiga's redemption. "This is amazing news!!!" tweeted social commentator Obianuju Ekeocha. "… Let us continue to pray for conversions to the Gospel of Jesus."