By Ben Lahood —
Jackie Halgash lost 100 pounds when she got her comfort from prayer instead of eating. Call it the God diet.
"I used food for comfort all the time. I used food for when I was happy and when I was sad. I think pretty much any time I felt like eating," she says on a CBN video. "I got to a point where I couldn't stand it anymore. I would get up in the morning and before I opened my eyes, my first thought was: what did I do last night? What did I eat? Oh, no! didn't mean to! I meant to not eat after dinner!"
As a nurse, she knew how obesity jeopardizes health, but the feelings driving compulsive eating overpowered her mental understanding of health. She made rules for herself but always broke them.
Then she found a Christian weight loss program that brought the Lord into her eating.
"It's a spiritual growth program and that's the key," she says. "It gave me the tools that I needed in my faith to be able to stop eating and bring the Lord into my eating."
As she depended on the Lord, she ate only to being satisfied, not full. When she felt tempted, she called out to the Lord and dedicated that moment as a fast unto the Lord.
"The weight dropped off," she says.
She dedicated it to the Lord: "Thank You, take this. This is a fast. Take this and I honor You because this is what You're asking me to do."
Often people associate the term "eating disorder" with anorexia or bulimia but overeating is also one type.
While Jackie had to concentrate on cutting down on portions and snacking after meals, others may have to concentrate on cutting sugar or salt.
"You have to pay attention to your health," she says. "You have to pay attention to the cross that you have. If it's diabetes, if it's salt, you don't eat the salt. Don't eat the sugar."
Jackie says that taking control of her diet was "a light burden" when she put God at the center of her eating.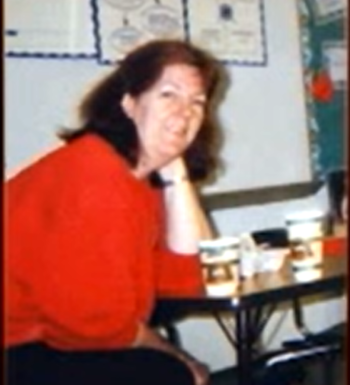 Jackie's specialty is the neonatal department in intensive care, and the babies taught her about eating.
"It's important to be like a child with God. These little babies eat when they're hungry and they stop when they're satisfied," she says. "It's abhorrent to try to think that a four year old or a little baby would eat more than they want. They gain weight the way they should.
Setting up rules only invites failure and despair, she says.
"When you involve the Lord in your eating, it's like a figure eight. With the Lord, you say, I'm not going to eat this, and I offer this back to You. Please take care of the little babies I work with. That creates a figure eight. It draws Him in. You send it up to Him and He sends it back down to us. It fills that heart hole, and you don't yearn for food."
Take joy in your family at mealtimes, not so much in your food, she says.
If you want to know more about a personal relationship with God, go here
Ben Lahood studies at the Lighthouse Christian Academy on the border of West Los Angeles.