Muslims in eastern Uganda upset with a pastor's plans to build a church on land they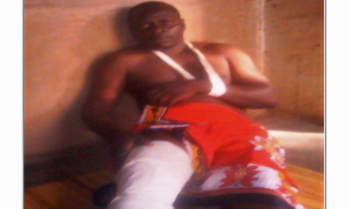 sought to buy are suspected in his death by poisoning, sources told Morning Star News.
Pastor Yolonim Oduchu was poisoned on April 5 in Raraka village, Pallisa District after he declined to sell a five-acre lot within the Raraka trading center to Muslims who wanted to build a school and mosque on the land, according to his brother, Francis Okirya.
"Aliasa Opeduru and a number of Muslims had approached my brother to sell them the piece of land several times, but my brother declined because their offer was small, and he also wanted to have part of the land set aside for constructing a church structure," Okirya said. "Later my brother received a threatening message from Opeduru saying he would not negotiate with him again."
The Muslims had found a sponsor in Turkey to fund the construction of the mosque, he said.
Opeduru told Pastor Oduchu the Muslims did not want a church building close to their proposed mosque, but a week later the pastor began clearing the parcel of land, Okirya said.
A resident of Raraka village, Pastor Oduchu usually ate at a small hotel at the Raraka trading center when visiting his land. The hotel is owned by a Muslim.
The pastor's wife said after a light meal at the hotel on April 5, he arrived home feeling ill.
"My husband took a motorcycle and arrived at home complaining of severe stomach pains, diarrhea and started vomiting," Mary Oduchu told Morning Star News. "We rushed him to a nearby clinic, and he succumbed to poisoning."
Pastor Oduchu was the father of eight children, ages 2 to 16.
Grave desecrated
After his burial on April 10, his brother returned the following day to retrieve a spade he had left there and found blood sprinkled on top of the grave and papers with writing in Arabic, Okirya said.
Okirya called other mourners and community members who were equally shocked by the desecration.
"We then sought assistance from police, who came with a sniffing dog that directed the mourners up to Opeduru's home, where we found the suspect inside the house sleeping," Okirya said. "When police asked him about the blood, he admitted to pouring the animal blood there because the pastor didn't respect him."
Area sources said that when angry residents questioned the hotel owner, he confessed that Muslims had given him poison and instructed him to put it in Pastor Oduchu's food.
Police arrested Opeduru in connection with the killing, and soon irate Christians and other community members burned down his house, Okirya said.
Mary Oduchu requested prayer and financial help for living expenses and the children's school fees.
Injured Christian
A Christian who has long provided aid for persecuted converts from Islam suffered a leg injury when a Muslim motorist intentionally struck him on April 24, he said.
Hassan Muwanguzi said that after the motorist struck him as he was returning home from Pallisa, passers-by surrounded them, prohibiting the motorist from escaping.
"The mob wanted to beat him, but he shouted, saying, 'This man has been a trouble-maker to our Islamic religion,'" Muwanguzi said. "Soon the police arrived and arrested him."
Some of the onlookers took him to a hospital in Pallisa for treatment.
Muwanguzi has long received threatening messages from Muslims upset with his Christian outreach. One recent one read, "You have been converting Muslims to Christianity. We have been warning you about this several times. But you have refused to heed to our directive, so be ready with whatever action we are going to take."
The suspect has been released on bail, he said.
"I am still in great pain," Muwanguzi said. "I need help for buying a little drugs for the leg. I am badly off."
The assaults were the latest of many instances of persecution of Christians in Uganda that Morning Star News has documented.
Uganda's constitution and other laws provide for religious freedom, including the right to propagate one's faith and convert from one faith to another. Muslims make up no more than 12 percent of Uganda's population, with high concentrations in eastern areas of the country. — Morning Star News
If you would like to help persecuted Christians, visit http://morningstarnews.org/resources/aid-agencies/ for a list of organizations that can orient you on how to get involved.  
If you or your organization would like to help enable Morning Star News to continue raising awareness of persecuted Christians worldwide with original-content reporting, please consider collaborating at https://morningstarnews.org/donate/