By Mark Ellis —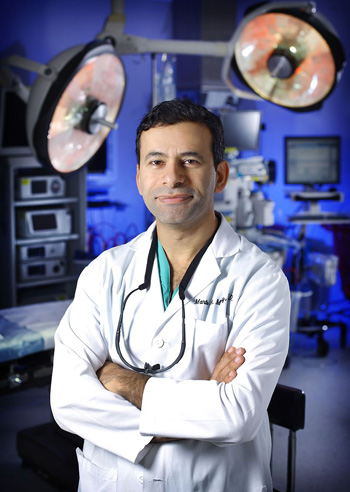 Dr. Marty Makary, a professor at the Johns Hopkins School of Medicine and Bloomberg School of Public Health, made a wonderful, optimistic projection in the opinion pages of the Wall Street Journal on February 18th.
He makes a compelling case that the U.S. will reach natural or "herd" immunity by the end of March of this year – in only 37 days!
"At the current trajectory, I expect Covid will be mostly gone by April, allowing Americans to resume normal life," he predicts in the Journal.
Despite holiday gatherings, cases are down significantly over the past six weeks. "The consistent and rapid decline in daily cases since Jan. 8 can be explained only by natural immunity," Dr. Makary notes. "Behavior didn't suddenly improve over the holidays; Americans traveled more over Christmas than they had since March. Vaccines also don't explain the steep decline in January. Vaccination rates were low and they take weeks to kick in.
"My prediction that Covid-19 will be mostly gone by April is based on laboratory data, mathematical data, published literature and conversations with experts."
Dr. Makary notes that testing has only captured 10% to 25% of infections, with fewer in poor communities getting tested. Applying a mathematical formula to the cumulative 28 million confirmed cases means at least 55% of Americans already have natural immunity.
Add to that the number of people being vaccinated. As of February 18th, 15% of Americans have received the vaccine. It is estimated that 250 million doses will be given to roughly 150 million people by the end of March.
Dr. Makary also makes the case that antibody studies have underestimated natural immunity. "Antibody testing doesn't capture antigen-specific T-cells, which develop "memory" once they are activated by the virus. Survivors of the 1918 Spanish flu were found in 2008—90 years later—to have memory cells still able to produce neutralizing antibodies."
Due to mild or asymptomatic cases – often untested — more people have had the disease than is recognized. Add to that the number who have been exposed, never got the disease, but may have antigen-specific T-cells, which don't show up in testing.
Analysis of Covid-19 deaths in the U.S. also suggests much broader immunity than acknowledged. "About 1 in 600 Americans has died of Covid-19, which translates to a population fatality rate of about 0.15%. The Covid-19 infection fatality rate is about 0.23%. These numbers indicate that roughly two-thirds of the U.S. population has had the infection."
While herd immunity has been a controversial topic, it is the inevitable result of viral spread and vaccination. "When the chain of virus transmission has been broken in multiple places, it's harder for it to spread—and that includes the new strains," he notes.
Could new variants or mutations throw off Dr. Makary's projections? "Countries where new variants have emerged, such as the U.K., South Africa and Brazil, are also seeing significant declines in daily new cases," he says.
Despite the many hopeful signs, he believes there should be "a sense of urgency to develop, authorize and administer a vaccine targeted to new variants."
Some medical experts advised Dr. Makary not to publicize his optimistic projection. But he disagrees. "Scientists shouldn't try to manipulate the public by hiding the truth. As we encourage everyone to get a vaccine, we also need to reopen schools and society to limit the damage of closures and prolonged isolation."
If the current optimistic trends continue, Easter Sunday would be the perfect day to regain the freedom we lost because of this horrible disease. Through Jesus' death and resurrection, the power and penalty of sin is broken.
"He was wounded for our transgressions, he was bruised for our iniquities: the chastisement of our peace was upon him; and with his stripes we are healed." (Isaiah 53:5)
When Jesus died to atone for the sins of the world, his body was placed in a rock-hewn tomb, covered by strips of linen from the neck down, with a separate shroud or "mask" of linen covering his face and head.
The mask on his face was removed that Easter morning in such a way that when the Apostle John saw it, he believed. Apparently, it was neatly folded, separated from the shroud around the body of Jesus. The strips were not "unwound" in a tangled heap, but appeared as if the glorified body of Jesus passed right through.
Let that unmasking of Jesus on the first Resurrection Day and the freedom all believers enjoy in Christ be the inspiration for a new Mask Freedom Day beginning this Easter, April 4th!
"Where the spirit of the Lord is, there is liberty." (2 Cor. 3:17)
Dr. Makary is a professor at the Johns Hopkins School of Medicine and Bloomberg School of Public Health, chief medical adviser to Sesame Care, and author of "The Price We Pay."