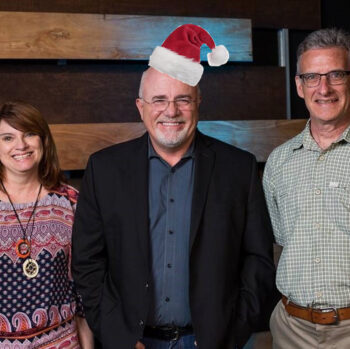 By Michael Ashcraft —
Add to Dave Ramsey's credentials of Christian financial guru, best-selling author, radio cohost and television show presenter, a new title: Santa Claus.
That's right, because Christendom's Apostle of Assets just paid off $10 million of debt of thousands of random strangers just in time for Christmas.
By melding secular financial planning principles with Biblical concepts of stewardship, the Tennessee resident amassed a huge following after nearly three decades of counseling church members to get out of debt and save for retirement. He is famous for 10 books and "The Dave Ramsey Show" on 500 local radio stations heard by more than 14 million across the nation.
That was not enough for Dave. Apparently, he aspired to become Saint Nick also.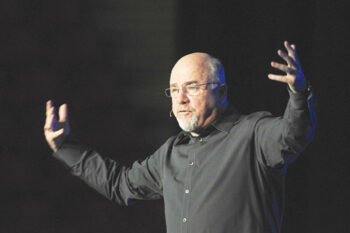 In December, his Ramsey Solutions bought $10 million worth of debt from two private debt collectors representing medical and car bills and canceled it. His employees (they're not elves though) have been working feverishly to call and notify the 8,000 individuals involved that they no longer owe any money.
Merry Christmas!
"I always tell my team that we are blessed for one reason, and that is so we can be a blessing to others," he told the Christian Post. "Why the heck would anyone scoop up $10 million worth of debt and pay it off just like that? Well, the answer is simple: to show the love of Jesus Christ. You see, this whole completely forgiving a debt thing has been done before — by Him. No other gift could compare to that one, but we felt this was one small way we could continue to pass on that love."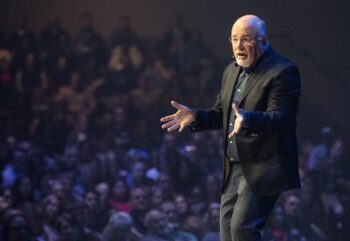 Recently Ramsey ran his Santa sleigh into a bit of controversy when at one of his seminars he encouraged attendants to not wear masks during the time of Covid. The media howled and portrayed him as a holiday villain.
But his latest un-Scrooge-like debt cancellation will undoubtedly improve his public relations image.
"When I started my company 30 years ago, my wife and I were just starting to rebuild after a financial catastrophe," he told Fox. "We still remember the nasty collection calls, and the uncertainty of living paycheck to paycheck. We had been borrowers, slaves to the lenders. And there were times we'd daydream about all that debt just miraculously disappearing."
In 1986, Ramsey had built a $4 million real estate empire when his bank sold out to a larger bank. When the new bank demanded instant repayment of his loans, Ramsey was forced into bankruptcy. Reversing his money woes through wise maneuvers is what led
Ramsey to counseling other Christians. In 1992, he published his first book, Financial Peace. He is now a seven-time best-selling author.
What's next for the 60-year-old Christian? Perhaps an Easter "debt" resurrection miracle.
Michael Ashcraft also does retirement planning and insurance sales in Los Angeles.