By Michael Ashcraft —
As a part of the traveling Romani Gypsies in Scotland, David Buckland grew up in a trailer without heat or running water. His father was a farmworker and they connected the T.V. to the car battery when they wanted to watch something.
The Scottish kids called him a pikey, a pejorative term for the minority European group.
"We had to learn to defend ourselves. It was the only way I knew was fighting. I had a younger brother to defend as well," David told God Reports.
Today at 49, David is saved after 25 years of heroin addiction. "I was a king of sin, but He is The King of Salvation," the Victory Outreach volunteer says.
David Buckland's dad was a given to blows.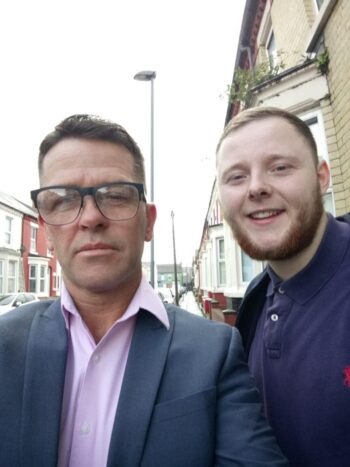 "My father was a violent man and we were all terrified of him," David says. "He beat up everybody, me, my brother, the neighbors."
His mother abused alcohol and prescription drugs.
To cope with the brokenness of his home, David got into boxing.
"When I was eight, I got obsessed by boxing and put my all into becoming a Sugar Ray or Ali," he says. "I loved boxing. That was my claim to escape."
But at 17, his claim to escape became running with a youth gang. He drank and started smoking weed, along with hallucinogenic drugs.
"I dabbled in the occult not knowing what I was opening doors to," he says. "I ended up becoming a heroin addict for 25 years."
Once while serving a jail sentence, he read Blood in Blood Out, the story of Art Blajos who trained for the Mexican Mafia in San Quentin and became a big-time drug dealer and abuser before coming to Christ and dedicating his life to serve in Victory Outreach in England.
It was the beginning of God calling him.
When he finished his sentence, David straightened up. He got a good job working the oil rigs of Aberdeen, got a house, drove a BMW, married and father two kids.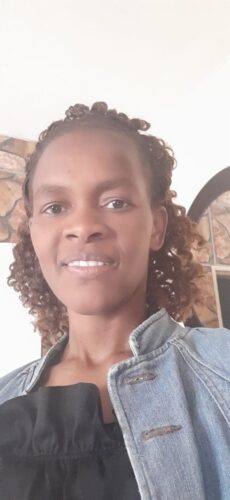 He was reformed but not transformed, still resistant to God.
Without the Holy Spirit to help him, David eventually fell back into drinking and abusing.
"I went off the wheels again," he says. "I lost everything. I went back to square one."
But family members started getting saved. His violent father accepted Jesus and became gentle.
Then his brother had a pointed conversation with him. "Do you believe there is a Heaven and Hell?" his brother asked.
David prayed the sinner's prayer without fully understanding the meaning, but God enabled his heart to believe and be born again.
Within days, he found himself in a drug rehab home operated by Victory Outreach.
Founded in Los Angeles by Sonny Arguizoni in 1967 to reach people enslaved to substance abuse, it runs half a dozen homes in England.
David got his life back. "God has done amazing things," he says. He met Art Blajos, the protagonist of the book he read at a Victory Outreach conference in Los Angeles.
Today, David still lives at the Victory Outreach home and works helping recovered addicts get jobs. Most have no paperwork, have never paid taxes or had a bank account, so even if they're honest and hardworking, the companies can't employ them because of a lack of paperwork.
David helps them set up their accounts and learn to pay their bills, he says. He's developed a significant network of contacts to help guys find direction, purpose and responsibility.
As a cherry on top of the sundae, David's getting married. He found via the internet a sweet Christian girl from Zimbabwe. She's now working in the Victory Outreach ministry in Johannesburg, South Africa.
"I look back and think how can I deny God?"
If you want to know more about a personal relationship with God, go here
Michael Ashcraft does rollovers in Woodland Hills, CA.