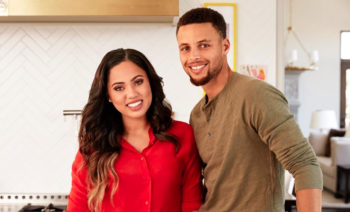 By Ryan Zepeda —
When Ayesha Curry tweeted that women should dress modestly, a maelstrom of criticism rained down on her from people who felt she was "shaming" women.
"Its okay for Ayesha Curry to have a preference for how she dresses," retorted Brandon Patterson a day later in December 2015. "It's not okay for her to shame other women who don't share it as classless."
When it comes to strong faith, Ayesha Curry, wife to NBA sensation Stephen Curry, is a very passionate Christian. She also is the author of the best selling cookbook The Seasoned Life: Food, Family, Faith, and the Joy of Eating Well. She began her career by posting videos of herself cooking on YouTube, which have also featured Steph Curry.
Ayesha invented a meal kit called "Homemade" which delivers family inspired ingredients and recipes that she handpicked herself. The meals are available in the San Francisco Bay area through Whole Foods or can be ordered in 48 states for $75 per week.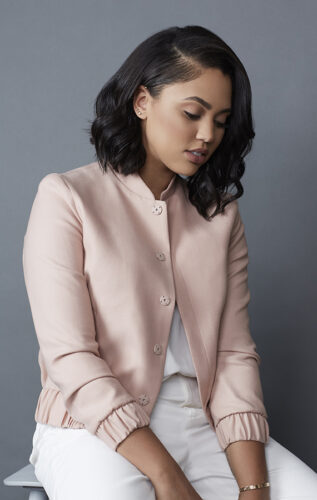 Ayesha also thinks about the community. She is an active brand ambassador for team FNV and No Kid Hungry, which are organizations built to end worldwide child hunger.
Her love for cooking and giving back to the community brings out her happy side. But her opinion on apparel brings out controversy.
"Everyone's into barely wearing clothes these days huh?" tweeted Ayesha on the fifth of December in 2015," Not my style. I like to keep the good stuff covered up for the one who matters."
A backlash erupted immediately.
"Sounds as if Ayesha Curry thinks her body/other women's bodies are like consumer goods marketed exclusively for use by men, or something," tweeted Félicicette La Critique.
"@ayeshacurry you're tearing women down by saying that certain types of dresses make them not 'classy,'" tweeted Paige.
Some people defended Ayesha.
"Twitter feminists: your body, your rules! Ayesha Curry: I prefer to be covered up. Twitter feminists: No, you can't do that," tweeted Kingdakkar.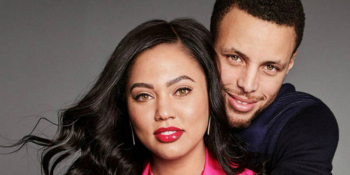 Ayesha responded, "Regardless of if you like my "style of clothes" or not (which I don't care) please do not tear women down and degrade them… Not cool peeps"
Ayesha Curry was born on born on March 23,1989 in Toronto Canada, having Chinese-Jamaican descent from her mother's side, and Polish-African American from her father's side.
Her interest in cooking began with her babysitter cooking Trinidadian foods and delivering to customers who attended Ayesha's mother's beauty salon operated in their basement.
At age 14, she moved to Charlotte, North Carolina, where she attended church and met Steph Curry. Steph pursued basketball after high school, and Ayesha moved to Los Angeles with the dream of being an actor.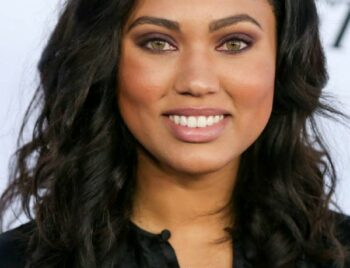 Her passion for cooking won out as her acting career never materialized. Steph saw her at the ESPY awards, and they began dating. Ayesha was opposed to dating athletes, who she thought were arrogant, but with Steph she made an exception because he was so focused on God.
Steph and Ayesha officially began dating in August 2008 and married three years later. Steph had already been playing for the Golden State Warriors since 2009.
"'Whatever you do, do it well, but do it for God.' I think that's what has kept us grounded," Ayesha says. "When I started my blog called 'Little Lights of Mine,' my whole goal was to do the things I wanted to do, but all while being a light for Him."
She prioritizes her husband ahead of her kids and that is what makes their relationship successful. Ayesha and Steph learned from their parents.
"The one thing that they both shared with us — some through learning it the hard way, some through just making sure that they do it —is just making sure that we put each other first, even before the kids, as tough as that sounds," she says. "Putting ourselves first, and making sure that we make time for date nights and for each other. That's been very important, as hard as it is."
For Ayesha, God–not her husband's basketball career– is the center of her life.
"It's the foundation for everything that I do, really," says Ayesha. "With my relationship with my husband, it's what it's founded on."
To know more about a personal relationship with God, click here.
Ryan Zepeda studies at the Lighthouse Christian Academy in Los Angeles. His journalism teacher also sells 10″ bamboo steamers. Click here or on the image at left to purchase one.