By Mark Ellis –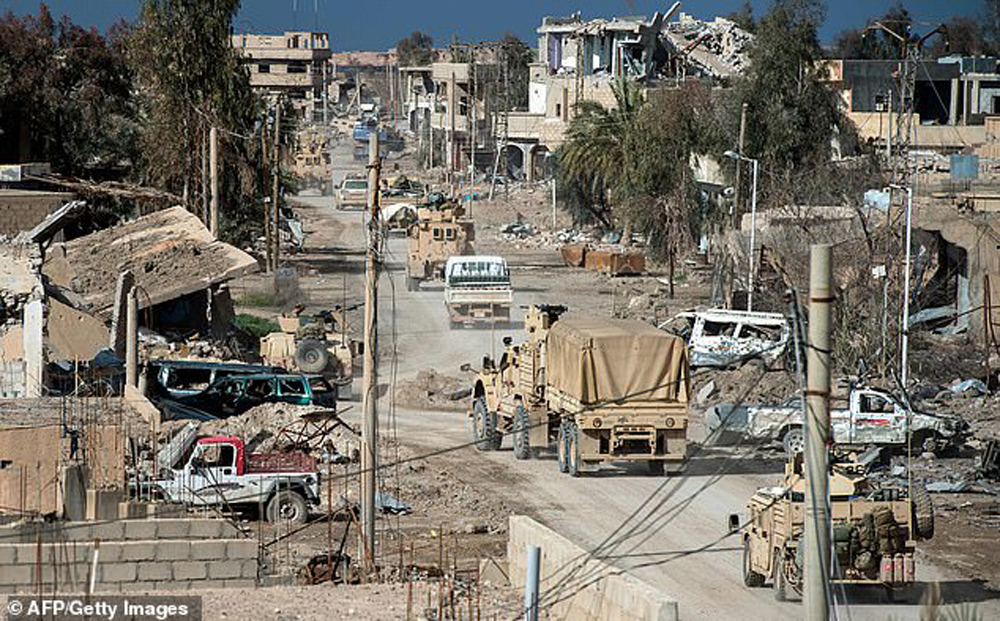 British special forces troops made a horrific discovery as they liberated one of the last ISIS strongholds in Syria – the severed heads of 50 Yazidi women used as sex slaves by their putative caliphate.
The elite troops made the gruesome find when they entered Baghuz, a besieged town on the banks of the Euphrates River in eastern Syria where ISIS made a last stand, according to a report by The Daily Mail.
After a fierce battle in the last few weeks in which coalition soldiers fired 600 mortar bombs and thousands of machine-gun rounds, the ISIS fighters beheaded the women and dumped their heads in trash bins.
At the end, the radical jihadis were hiding in underground tunnels like rats under the rubble-strewn town.
More than 100 ISIS fighters were killed during the battle. Two British soldiers were wounded, though neither has life-threatening injuries, according to The Daily Mail.
"In their hour of defeat, the jihadis' cruelty knew no bounds," one witness told The Daily Mail. "They conducted a cowardly slaughter of these desperately unfortunate women as a final act of depravity and left their severed heads behind for us to find.
"The motivation for such a sickening act is beyond comprehension for any remotely normal human being," they continued. "None of the SAS troops who entered Baghuz will forget what they saw, which some soldiers likened to a scene from the film Apocalypse Now. Their only solace is that they have contributed to bringing Islamic State's reign of terror to an end.'
There are more than 3,000 Yazidi women still unaccounted for and at least one Christian, a 16-year-old from Syria's Hasakah region, who is also among ISIS captives, according to Mindy Belz with World Magazine.
American Special Forces based in Al Qaim provided artillery support for last week's final battle. SAS operatives were also accompanied by hundreds of Western-trained troops from the Syrian Defense Force (SDF).
"It is feared that more than 100 hardcore jihadis have successfully passed themselves off as refugees fleeing the fighting and they are now in camps set up to house and feed civilians displaced by the war," a source told The Daily Mail.
Only five years ago, ISIS controlled 34,000 square miles of territory stretching from western Syria to eastern Iraq. "Terrorist leaders proclaimed their new 'caliphate' and imposed their brutal rule on almost eight million people. They also generated billions of dollars from oil, extortion, robbery and kidnapping," according to the report.