By Mark Ellis –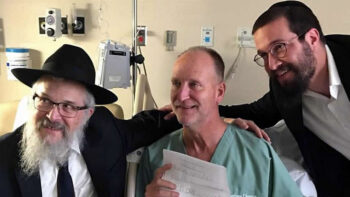 "Greater love hath no man than this, that a man lay down his life for his friends." (John 15:13 KJV)
When Officer Dan Mead began his shift on the morning of Saturday, Oct. 27, he had no idea he would be caught in the worst terror attack against the Jewish people in U.S. history.
Eleven people were killed and seven were injured on that horrific morning in the Squirrel Hill neighborhood during Shabbat services and a bris.
The adrenaline began to flow when the officer heard the words "active shooter" come across his radio.
Mead and his partner were the first police to arrive at Tree of Life Synagogue that ill-fated morning.
They approached the synagogue with guns drawn. As they got close to the entrance they spied the gunman, pointing his semi-automatic rifle at them through a window.
Suddenly the terrorist, Robert Bowers, began to fire multiple rounds, hitting Mead in the arm.
Many believe the two officers saved lives, because Bowers may have been going to his car to retrieve more ammunition and his murder spree could have continued there or at other sites.
After the exchange of gunfire, Bowers decided to hide inside the building, where he was arrested by a SWAT team. A total of four police officers were injured that morning and are recovering.
Officer Mead is convalescing at UPMC Presbyterian Hospital. He received a visit by Rabbi Yisroel Rosenfeld, rabbi of Chabad Lubavitch of Pittsburgh, who was accompanied by his son, Rabbi Henoch Rosenfeld, according to a report by the Jewish News Syndicate (JNS).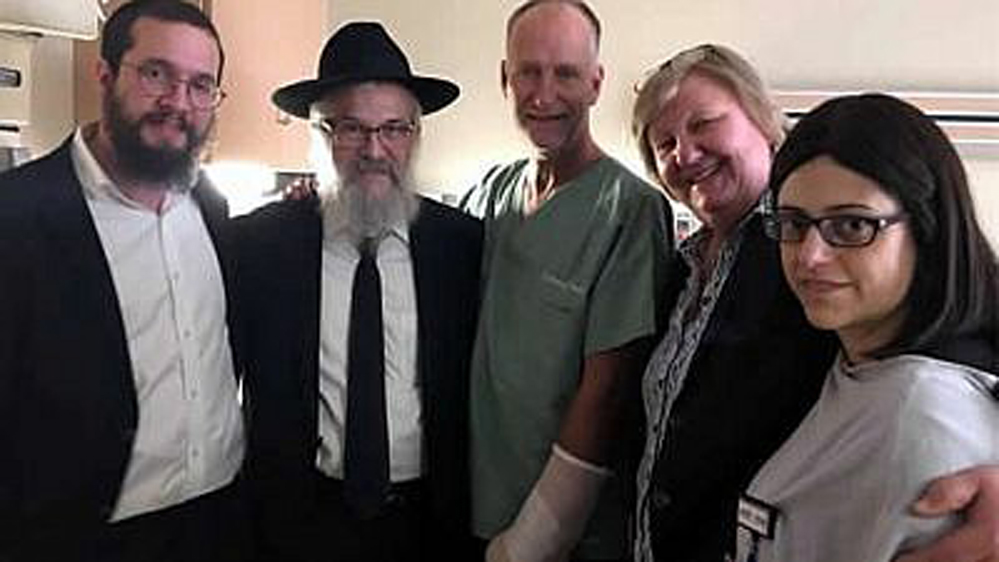 "This is a man who took a bullet for the Jewish people," Yisroel Rosenfeld told JNS. "He refuses to call himself a hero. He said, 'I was just doing my job.' But it's clear that he is one."
"The Jewish community of Pittsburgh and the entire world owe this man a debt of gratitude," he added.
The Rosenfelds carried letters of gratitude from second-grade students at Jewish schools in Pittsburgh. "Dear Mr. Policeman," one read, "Thank you for saving my life."