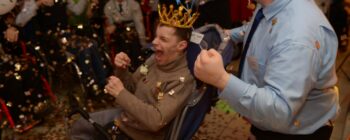 By Michael Ashcraft —
In 1997, Nita Hanson was a prosperous employee in Thousand Oaks. Then she went on a short-term mission trip to the Ukraine.
It broke her heart and changed the direction of her life. She saw crib after crib of babies and children crammed together in dim rooms.
"That's when my heart broke open. I knew then that I couldn't leave," she told the Simi Valley Acorn.
Nita saw babies with special needs being dumped into ill-equipped and poorly staffed public orphanages. She witnessed handicapped people who had no real hope to ever receive mobility devices. If you were poor, there was little chance of finding help.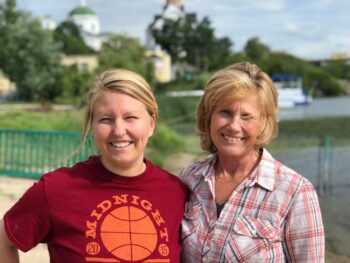 She decided to abandon the American Dream and pursue God's dream. She was divorced and her two kids were grown. She was free from commitments, so she committed herself full time to the Lord's work.
Today, Nita, 77, runs three orphanages in Bila Tserkva, Ukraine. Her ministry, God's Hidden Treasures, has teamed up with Christian athlete superstar Tim Tebow to stage events to help some of the neediest people in Ukraine. She provides wheelchairs and walkers; people who otherwise would have been enclosed in four walls forever may now go out and breathe the fresh air and bask in the sunshine. Her group sponsors medical home visits and supplies food and basic needs.
Staffed by mostly Ukrainians, her people seek to create life-long relationships with orphans and other families.
Lori Hall of Ventura County recently joined Nita on a short-term mission group.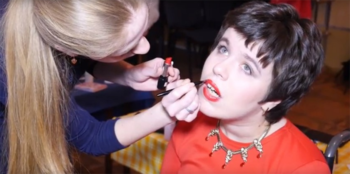 "I was thrilled to join the Impact Team as we set out to listen, learn and serve the ministry of God's Hidden Treasure," she says. "We sought to be humble servants as we went to other cultures, to share Jesus' love by listening to the people, learning of their concerns and serving them in Jesus' name."
Lori spent 12 days assisting doctors and pastors with in-home health visits, delivering necessary wheelchair or mobility devices and helping with an annual citywide picnic evangelistic event for over 300 handicapped persons. Her group ran a Vacation Bible School for teenage boys with special needs living in an orphanage, a highly anticipated event. Not much is done for these special needs people, so it's significant that this group makes a concentrated effort to focus on people sidelined by society.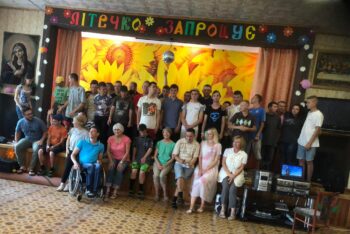 "I was most impacted by the great love, tenderness and respect everyone showed to each and every individual," Lori noted. "Jesus and His love was everywhere as people's lives were blessed and changed forever, whether by receiving their first wheelchair or walker, by being touched with loving hands and hugs or finding new life in Jesus' message of truth!"
In 15 years, God's Hidden Treasures has delivered more than 6,000 mobility aids across Ukraine, her website says. When she provides a wheelchair as a gift, she tells the recipient it is "because God heard your prayers."
They've come a long way from the original three wheelchairs brought on a Delta Flight to the Ukraine purchased from China in conjunction with Joni and Friends USA.
In 2001, they opened a wheelchair repair shop.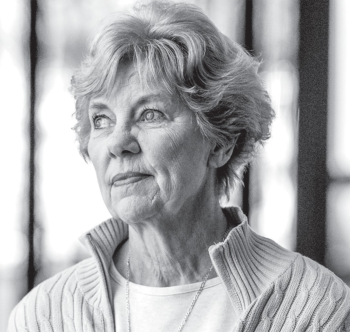 The dismal state of orphanages in Ukraine in the 1990s was a relic left over from the now-defunct Soviet Union. Many of the orphans have parents who simply don't want their parental responsibilities or have problems with physical abuse or poverty.
God's Hidden Treasures provides the kids with weekly Bible instruction and worship. They do crafts and have taken them to visit a water park, a chocolate factory and a dolphin show in nearby Kiev.
Maybe Nita is too much of a workhorse. In 2012, she jumped back into work too soon after back surgery and began feeling pain. Doctors forced her to take six weeks off.
"As David said so long ago, 'Who am I that You would consider me?' And yet He does reach down to each of us with loving care and mercy daily!"
God's Hidden Treasures stages "Night to Shine" gala balls for the handicapped. Masha Klipach always dreamed of walking down a red carpet runway in a beautiful dress. Amid lights and music, she received a tiara to make an unforgettable night.
Michael Ashcraft pastors the Lighthouse Church in Van Nuys.