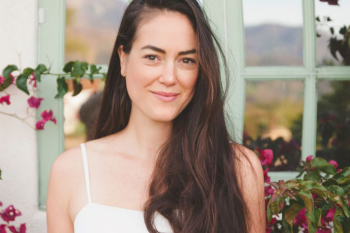 By Michael Ashcraft —
When she suffered extreme fatigue for five years, it was a curse that elicited a forlorn "Why, God?" But when God turned her hormone deficiency into a profitable bakery of gluten-free cakes, it was a case for Romans 8:28: All things work together for good to them that love God.
Laurel Gallucci had just married her dream man and was working her dream job of teaching. Then a mysterious fatigue crept upon her, progressively sapping her strength until she had to quit her job. Her dream life became a nightmare and at first there were no answers.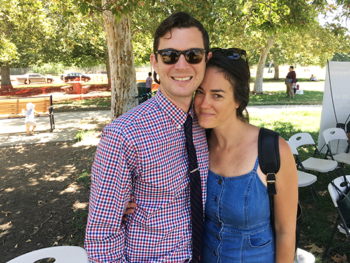 At long last in 2012, her doctor found the problem: She had Hashimoto's disease, which attacked her thyroid, resulting in reduced hormone production and subsequent exhaustion. She couldn't even climb a flight of stairs.
If that weren't bad enough, she suffered from acute constipation. Already very slender, she lost another 40 pounds. She couldn't get pregnant and went without a period for four years.
The standard treatment in the medical field of synthetic hormones didn't restore her energy. "I had severe energy depletion" and was living in misery, she says.
Two years later, a friend suggested a change of diet. She cut grains, legumes, refined sugar and diary.
"After years of feeling exhausted and sick," Laurel told Women's Health, "I was willing to try just about anything to get my energy back and feel better about myself."
More vegetables and protein was fine but giving up baking was out of the question. Laurel was the second of seven children and grew up baking constantly for her brothers and sisters. The ban on grains was a sticking point.
She had to find a substitute. Gluten-free baked goods on the market at the time tasted like cardboard. So she experimented and whipped up a surprisingly good chocolate cake using almond flour, coconut oil, 100% maple syrup, Himalayan pink salt and organic eggs.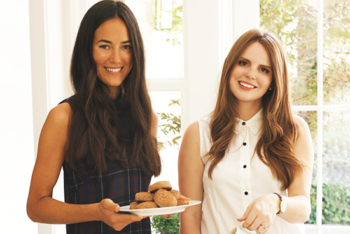 Upon sampling the delicacy, her close friend (and now business partner) Claire Thomas remarked: "Gluten-free cakes aren't supposed to taste this good. We have to do something with this. We need to share this with other people."
Claire was already an entity in the foodie world. She had hosted a show on ABC called "Food for Thought" and in 2011 she was tapped by McDonald's to direct the filming of a commercial. Claire suggested a partnership with Laurel.
In 2015, they founded the first grain-free, refined sugar-free, dairy-free baked goods called Sweet Laurel and it shipped cakes nationally. Their products were offered in select grocery stores (mostly in L.A. and New York City), and she listed recipes on her blog and in cookbooks. They called that first cake "the chocolate cake that changed everything."
In September of this year, they are opening their first storefront bakery in Pacific Palisades, a well-heeled neighborhood in Los Angeles. Laurel is not talking specific dollar amounts but says, "We've been very successful this year. We are hoping to grow out of Southern California. We're getting up there. We're expecting it to be worth lots of money."
"I was very sad that I had to quit my job as a school teacher," Laurel says. "I feel like God brought it full circle. Now I can teach through my bakery. I do private classes. My cookbook is a huge modality of education to teach other people how to cook grain-free, sugar-free and dairy-free. I've had opportunities to help others, and that's what I love most about teaching."
Going "gluten-free" is not something you should do unless you have a health issue like inflammation, Laurel says. She believes gluten in America has degenerated with genetic modification; she can eat grains from Italy, where GMOs are banned. The American gluten is affecting some people's health like never before, she says.
It has worked for her.
"Now my body is so far healed that I'm not taking any synthetic or bio-identical hormones," says Laurel, now 32. "I'm off all medications. My body's functioning normally. I have energy. I have a baby. I work the day through."
Laurel was raised in a Bible-believing family in Santa Monica and accepted Jesus in the Lighthouse Church School, where her mom, Kari Czer, works as a kindergarten teacher.
"I grew up in a Christian school and I saw how God worked in other people," she says.
Now God has worked in her.
"All things work together. I was sick and I was wondering why it was happening to me," she says. "And now it makes sense. I went through some years of fire, but everything has come back full circle and I get to do what I love and help other people along the way. God does work in mysterious ways."
Michael Ashcraft pastor the Lighthouse Church of Van Nuys.