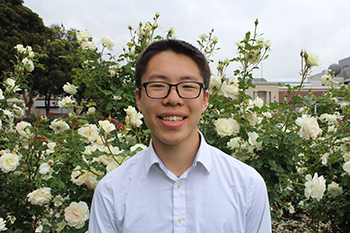 By Michael Ashcraft —
When Howon Chun showed up at Lighthouse Christian Academy in Santa Monica, he was a confirmed atheist.
"I thought religion was for those who are weak psychologically," said the Korean foreign exchange student. "Christianity was just one of many religions, and I was not really interested at all. I thought Christians were unstable and just wasting their time going to church. I thought the church was corrupt and only wanted to get their money."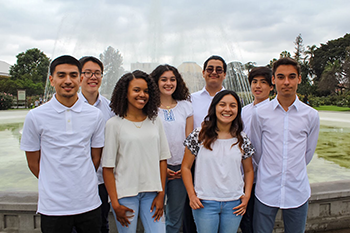 His perspective changed after a year of hearing Bible class and then voluntarily attending a Bible conference in Tucson with his host dad (who happened to also be his principal and teacher).
He was surprised by the thousands of people whose joy was evident. He decided he should at least re-evaluate his atheism.
If this many people believe they are saved by Jesus, how can I ignore what they believe? he thought.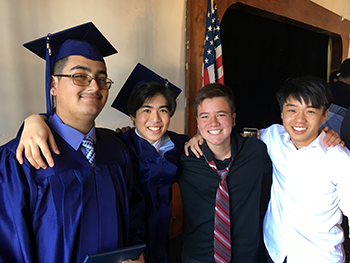 "I liked their energy. I wanted to have a purpose in life like them. I learned that Christians weren't weird. They have a loving community. They weren't corrupt."
Howon wound up hanging around for three more years at Lighthouse. He just graduated, acing the SAT math with a perfect score, and enrolled in Cal Poly San Luis Obispo to study business. Part of his college choice based on accompanying his host dad, who is planting a church nearby Pismo Beach.
Howon's story turns on its head the traditional missionary model of sending workers into the foreign field. Here's a vein of gold. The Christian Examiner reported that 300,000 Chinese students alone enrolled in American schools in 2016, and they prefer Christian schools, regardless of their government's atheistic values.
There's much discussion about how the surge in foreign students, who pay higher tuition than natives, has been a blessing to struggling private schools (public schools have strict limits on the amount of foreign students they can receive).
But there is precious little discussion, if any at all, about making a concerted effort to evangelize them.
When you had to pay for sustaining a missionary abroad, it was expensive and an uphill battle. But with foreign students, the Christian organization is getting paid to evangelize. The student may be more open to the gospel because he can't rely on his cultural surroundings to remain status quo.
At Lighthouse, students are bombarded with the gospel. They have Bible class at the first hour, every day. Then in history, biology, English and other classes, biblical values are being tied in at every step. The teachers show love and concern for their students and constantly invite them to church functions.
They've had students from China, Japan, Thailand, Africa, Turkey and elsewhere since they've gained status to issue student visas.
Howon is not the first foreign student — called "parachute students" because they "jump into" the American school system abruptly to get a leg up on getting into the U.S. higher education — to accept Jesus at Lighthouse.
"The purpose of my life is to honor my God, Jesus Christ," Howon said in his graduation speech. "LCA has enabled me to radically change myself to believe in Jesus."
Michael Ashcraft pastors the Lighthouse Church in Van Nuys.