By Mark Ellis —
A year after the horrible twin suicide bomb attacks on churches in Cairo and the northern city of Tanta, Egyptian Christians say they still feel targeted, but were amazed at the way the church grew following the persecution.
The attacks left 45 people dead and 126 injured at St George's Church in the northern city of Tanta and St Mark's Coptic Church in Cairo.
"The good news is we never fear bombs or death. As long as we're committed to Jesus, every time they bomb the church we have double the number of people in church," the Rev. Dr. Andrea Zaki Stephanous told Premier.
Rev. Stephanous does not hold his life dear. "When security knows I'm going to a certain church there will be double security, but you never know. You can expect at any moment that someone will come with a bomb and create a massacre. So every day we trust God and we go."
ISIS declared responsibility for both attacks, as they did for a 2011 church attack in Cairo, when a bomb planted beneath a pew killed 29 worshippers, according to Premier.
All the strikes have been aimed at Egypt's Coptic Orthodox minority, but Christians in other denominations are watchful. Dr Rev Sameh Hanna, associate pastor at the Evangelical Church in Cairo told Premier he tries to maintain an eternal perspective.
"We have two kinds of news – earthly news, which is very ugly, very discouraging and I think in the West, you get only the earthly news – a bombing here or there.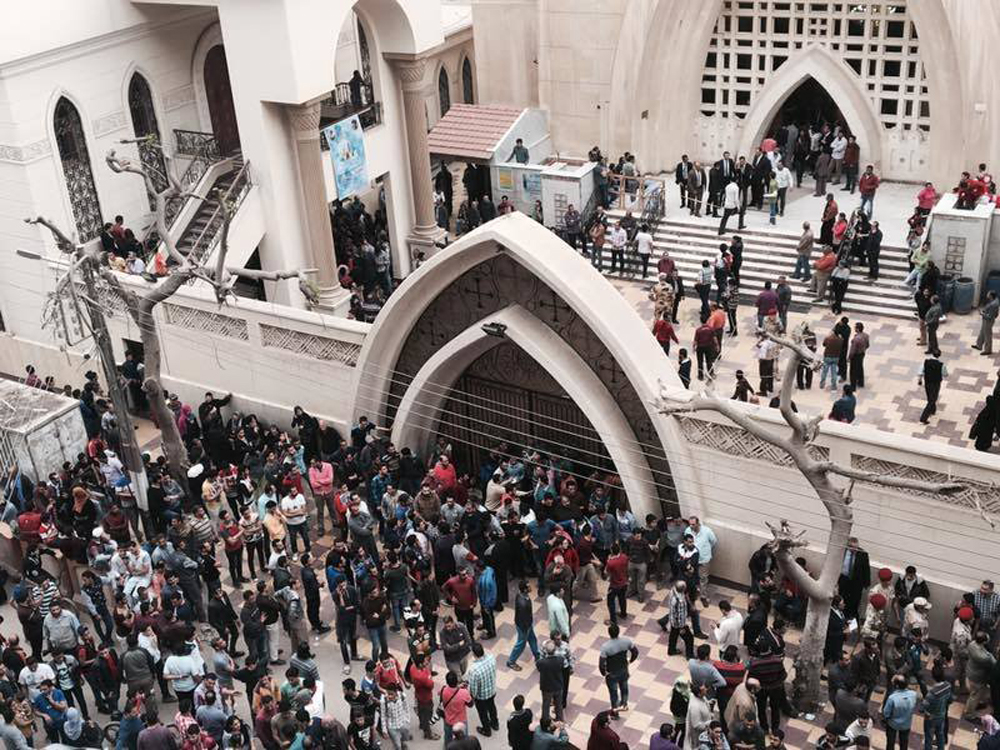 "But there is heavenly news. We know what is going on spiritually. We see things that not everybody is seeing. We see things you are not hearing. We see the multitude coming to the knowledge of Christ from every background so this brings joy to us."
Amazingly, many churches saw increased attendance following the church attacks, according to Premier.
Father Kyrillos Fathy from St Mark's Coptic Church narrowly escaped the bombing at his church. "Even though the incident was very terrible and it left us emotionally vulnerable, we believe in the Bible and in the verse in the Bible that says everything works out for the good."