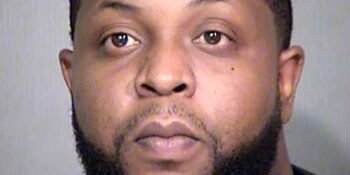 A Phoenix man inspired by ISIS to convert to Islam and carry out a lone wolf attack was sentenced to one year in prison and four months probation — a sentence so light that anti-terrorist groups were left scratching their heads.
"Only a year? What do they think this man will do in a year? Become a loyal, stable, productive citizen?" wrote Jihad Watch. "It is much more likely that, once his jihadist sentiments are reinforced in prison, as they will be, he will come out more determined to kill in the name of Allah than he ever was."
Part of the problem is the nature of the accusations, which lacked traction under U.S. law and could only be prosecuted under Arizona's tougher anti-terrorism law.
Derrick Raymond Thompson, 31, who calls himself Abu Talib Al-Amriki, posted pro-ISIS comments online and tried to buy a semi-automatic gun. Investigators found no concrete plans to carry out the "lone wolf" attack, though it was speculated based on his Google searches that he wanted to carry out a shooting at a Catholic midnight mass on Christmas.
""We need to get down with this ISIS sh*t," Thompson wrote on his Google+ account, which he titled "Talib Thompson." Among the hundreds of jihadist-related Google searches police uncovered via warrant, Thompson looked up "midnight mass," "martyrdom vs. suicide" and "Fatwa on killing civilians."
In response to a YouTube video discussing a terrorist attack in Garland, Texas, Thompson uploaded a comment: "Islamic State is officially in America. The war has begun."
In the Garland attack, fellow Phoenix residents Elton Simpson and Nadir Hamid Soofi drove to Texas to attack participants in an exhibition of cartoons about the Prophet Mohammad, but they were killed by a Garland police officer as soon as they arrived and opened fire. Muslims believe artistic renditions of Mohammad are acutely offensive due to his prohibition about making images.
The Muslim population in Arizona has grown to 120,000 in recent years and is projected to represent 35 percent of the state's population by 2030, the Phoenix New Times reported.
Prosecutors called Thompson an "avowed jihadist" in court documents prior to his arrest in December of 2016. Despite being prohibited to buy or own a gun because of a previous felony conviction, Thompson approached a seller on BackPage.com in January 2015 in an attempt to acquire a firearm, a deal that fell through because Thompson was out of town on the day of the sale and the seller transacted with another buyer.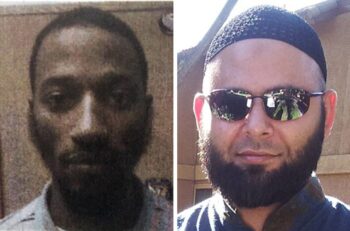 "It is clear that Thompson has knowingly attempted to obtain a weapon with the intent to use that weapon to promote or further the objectives of a criminal syndicate, i.e. the Islamic State," wrote an investigator in the probable cause section of Thompson's arrest paperwork, as reported by AZ Family news.
Just before Christmas in 2016, FBI agents raided his apartment and arrested him on felony charges of assisting a criminal syndicate and misconduct involving weapons. In court he originally pleaded not guilty but changed the plea to guilty as part of a plea bargain. Apart from his prison term, he had to surrender his passport and could not leave Maricopa County without permission during his probation.
His defense attorney Robert Ditsworth told Judge Pamela Gates in court that Thompson had difficulty getting his life together after he was released from prison in an unrelated case, and then he lost his father. "I think he was playing around on the internet being an idiot," Ditsworth said, according to AZ Central, part of the USA Today network.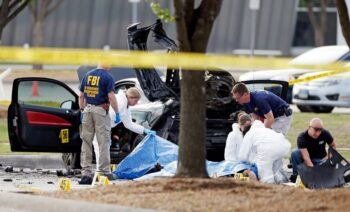 In order to be prosecuted under U.S. law, prosecutors need an "overt act" to prove terrorism conspiracy, such as purchasing a weapon or explosive. Because he never purchased the gun, prosecutors elected to charge him under the stricter Arizona law which requires only evidence of intent, such as an agreement between one person and another.
The Conservative Daily Post was incensed by the light sentence.
"It is not clear how a felon who seems to be proud of his status as a jihadist is not going to prison much longer for his efforts to kill people in Phoenix," it stated. "The short prison term will be followed by three years of monitoring, but again, this does not seem to fit the crime."