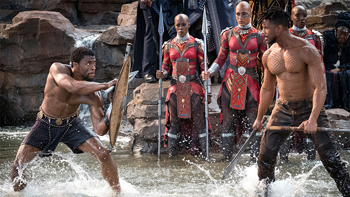 By Michael Ashcraft —
The box office-smashing Black Panther is not a Christian movie, but many of its actors are men and women of faith.
"During breaks (from filming) we shared our testimony of how we got to where did and most of the people were testifying to God's miracles," said Sope Aluko, who plays Shaman in the movie. "It was almost like church."
The Nigeria-born actress raised mostly in the U.K. was not the only Christian on the set of the superhero movie that is being heralded as a watershed for black actors to shed minor roles and stereotypes. Just recently, the film became Marvel's third-highest grossing, sending a rebuke to the mainstream media which constantly stokes the rifts that supposedly fracture our society along racial lines.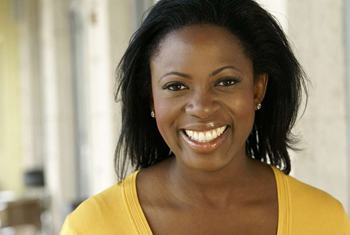 In the movie, King T'Challa is the Black Panther and learns to save the world and break with an isolationist past of Wakanda, a fictional nation blessed by a vibranium meteorite that gave it supernatural powers.
It can be seen as a parable encouraging Christians to break out of their four walls. But the movie contains elements of witchcraft; in two scenes rival kings visit to the world of the dead and speak to their fathers. One must distinguish movie fantasy from demonic reality and not be tempted to dabble with evil.
The movie's title role actor, Chadwick Boseman, credited prayer with him landing the role as the Black Panther.
"You pray for something and then it actually occurs, you almost can't believe it," Boseman told Hunger magazine. "When they called me it was surreal. I had already written about Black Panther in my journals as something that I wanted to do."
Boseman is maybe less vocal about his Christian faith, but his childhood pastor from Welfare Baptist Church in Anderson, South Carolina said what Boseman is doing now is a continuation of what he was doing in the church.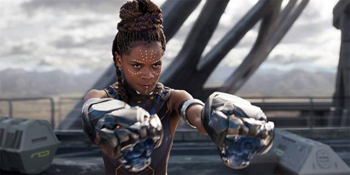 "I just seen him mature, and blossom into a man," Pastor Samuel Neely told the Christian Post. "He did a lot of positive things within the church and within the community," Neely said. "With him singing in the choir, with him working the youth group, he always was doing something, always helping out, always serving. That was his personality."
So the hero is Christian. The funny thing is that the actor who plays the villain also has Christian roots.
Michael B. Jordan, who's out to avenge the death of his father at the hands of the Black Panther's father, told Essence he made the right decision at 19 to move to Los Angeles, where he's had access to auditions and been positioned to land roles.
"Thank God I did," said Jordan, who explained that he grew up in church and considers himself "spiritual."
The Panther's little sister Shuri – the inventor who harnesses vibranium's potential in superhero suits, weapons and vehicles – is played by Letitia Wright, who found God after she realized acting was her idol.
"I was going through a lot, a very difficult time in my life and I just needed to take a break from acting because I really idolized it. So I came off from it and I went on a journey to discover God and my relationship with God and I became a Christian," the Guyanese-born British actor told the U.K.'s ITV show, "This Morning."
"It really just gave me so much love and light within myself. I felt secure and I felt like I didn't need validation from anyone else or from getting a part," she added. "My happiness wasn't dependent on that, it was dependent on my relationship with God."
Michael Ashcraft pastors the Lighthouse Church in Van Nuys.