By Mark Ellis —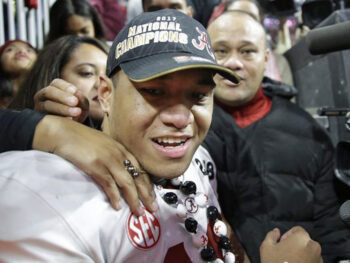 Alabama freshman QB Tua Tagovailoa was thrust into the spotlight in the second half of Monday's national championship game based on Coach Nick Saban's hunch that he might provide a spark to turn the tide in the game.
Down by 13 points at the half, Alabama seemed down on their heels against a confident Georgia team. But turning to a true freshman in such a pressure-cooker environment seemed like a risky move to many observers.
But like a young David facing a giant-sized challenge, Tua put his faith in God.
The strong Christian raised in Hawaii followed the Apostle Paul's advice to pray continually throughout the contest.
"I was praying," Tua told Yahoo Sports. "I was speaking in tongues. It kept me calm."
He prayed before and after he led his team on the offense. He prayed during the heat of the battle. The over-time win on the last play of the game with his gutsy 41-yard pass established Tua as an instant hero in Bama.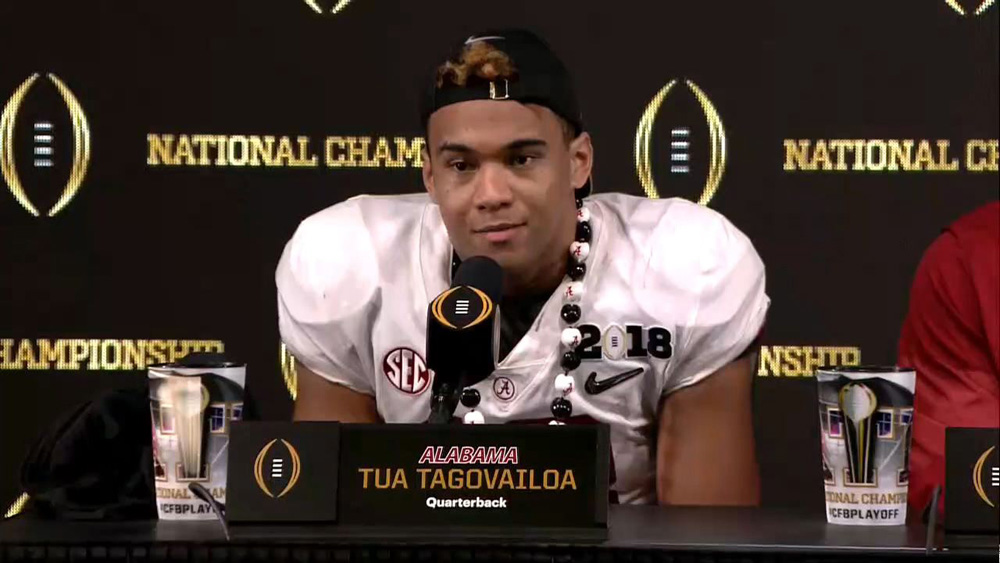 "I would say my poise comes from my faith," Tagovailoa told Yahoo Sports. "I just pray for peace."
Alabama never led the game until the final play, Tua's passed to another freshman, DeVonta Smith, who had no other catch in the contest. The ball was lofted perfectly into Smith's outstretched arms on a dead run at the 3-yard line, which crushed Georgia's resurgent hopes.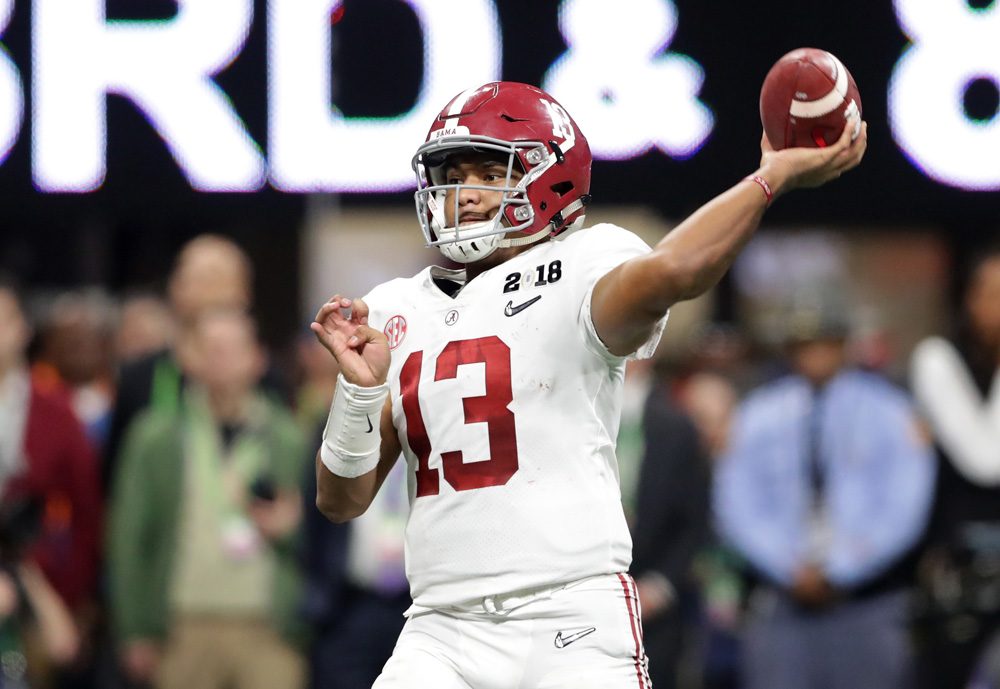 After the game, Tua was quick to offer praise to his Lord and Savior Jesus Christ, and humbly offered credit to God first and his other teammates for the win.
Tua was named the Offensive Player of the Game. He kissed the playoff trophy and then sprinted to the stands to embrace his family. Tua's father and three siblings had flown from Hawaii to attend the game.
Of Samoan descent, he grew up on Ewa Beach, Hawaii, where many thought future stardom was destined for the local talent.
"I don't know how Coach Saban found me all the way in Hawaii from Alabama," Tua told Yahoo Sports. "Thank God he found me and we're here right now. The biggest difference from Hawaii and Alabama would probably be there's no beaches, but other than that, the people are very nice. The people are very religious. There's football too. So how much better could it get?"