By Jacob Barally —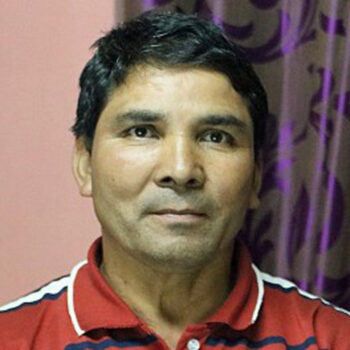 I am from a Hindu background and I was very much addicted to things like alcohol, marijuana, and other drugs. Because of these addictions, I became seriously ill for over one year. I tried all kinds of treatment and medicines and even visited witch doctors, but I could not find a cure for my sickness. Ultimately, I came to the last stage of my life and felt like I was going to die.
Thankfully, a Christian friend came and prayed for me. After his prayer, my health started to improve and I accepted Jesus. Although I continued to face a lot of challenges and difficulties, I kept my faith in the Lord. Many tragedies began to occur in my family. My younger brother committed suicide and many suffered with health issues.
Because of these trials, the people of our village would tell us it was happening because I was following Jesus. They wanted me to come back to Hinduism, but I never turned away from the Lord.
Though I lost much through the trials, the Lord slowly helped me to rebuild my life. He provided me with a home, a job and a good wife. He even blessed me with two sons. I am very thankful to the Lord for giving me a new life and I am most happy to be serving Him now.
If you want to know more about a personal relationship with God, go here
Jacob's life has been impacted through the ministry of Biglife. For more go here