By Mark Ellis —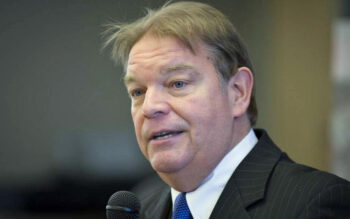 During the recent presidential campaign, Hillary Clinton's pastor sent her inspirational messages to buoy her spirit during the hard fought contest. A collection of the devotional material was recently published, but then withdrawn, after her minister was accused of plagiarism.
Abingdon Press said the book "Strong for a Moment Like This: The Daily Devotions of Hillary Rodham Clinton" would be pulled from the market and destroyed, according to a report by Fox News. Abingdon is owned by The United Methodist Publishing House.
The Rev. Bill Shillady, a United Methodist Church minister, apologized in August following the revelation that a prayer he sent Clinton the day after she lost the presidential election came from a blog post by another pastor in Indiana.
Shillady stated that he would credit the authoring pastor in future editions of the book.
But after further review, Abingdon Press was alarmed to discover other content unattributed by the author and issued this statement:
"Abingdon Press has zero tolerance for plagiarism. Consequently, we have discontinued sales, will remove existing copies from all sales outlets, and will have them destroyed along with our existing inventory."
Shillady oversees the United Methodist City Society, a social service agency in New York. He was the officiating pastor at Chelsea Clinton's wedding, led a memorial service for Hillary Clinton's mother, Dorothy Rodham, and gave the closing benediction at the Democratic National Convention, according to Fox News.
Mrs. Clinton also wrote the forward to the devotional book that was withdrawn.