By Mark Ellis —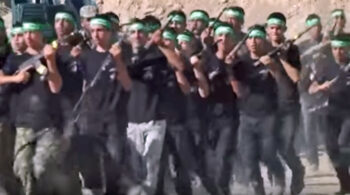 Nearly 120,000 Palestinian kids will attend summer camps run by Hamas in Gaza according to Breitbart, citing figures supplied by the terrorist organization.
Thousands more will attend camps run by Islamic Jihad and other jihadist factions.
The children receive weapons and military training – including live shooting exercises — in addition to propaganda inciting hatred toward Jews.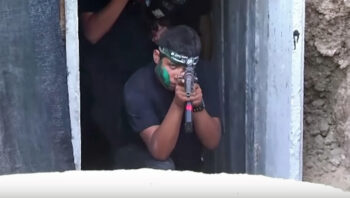 Graduation ceremonies will allow the children to display their "skills" in front of Hamas officials, according to Breitbart.
"The movement strives, through the summer camps, to train an entire generation to work for the liberation of Palestine," Usama Almuzeyni, a Hamas official, stated.
The theme chosen for this year's summer camp is "To Jerusalem We Come." Almuzeyni said this will "make it clear that Hamas faces one direction, and that is Jerusalem and occupied Palestine."
According to Amuzeyni, camp activities this summer will include "cultural activities, sports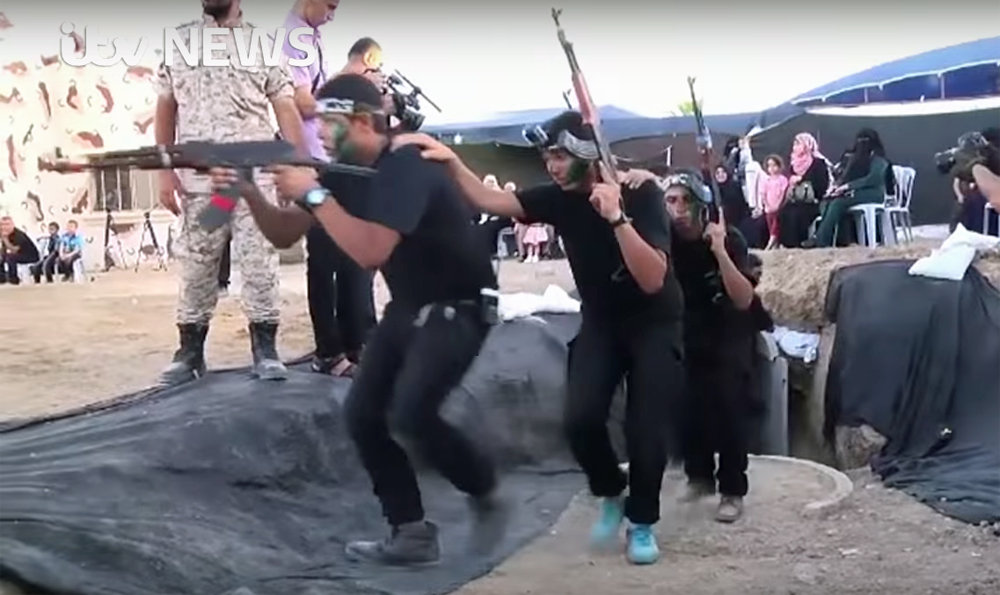 and security" and teaching about "moderate" Islam.
Sadly, under Hamas' leadership, the Gaza Strip has become unlivable for its two-million residents — due to deficiencies in healthcare, education, electricity and fresh water, according to a U.N. report cited by The Clarion Project.
"Across the board we're watching de-development in slow motion," said Robert Piper, a U.N. coordinator for humanitarian aid and development activities in Gaza.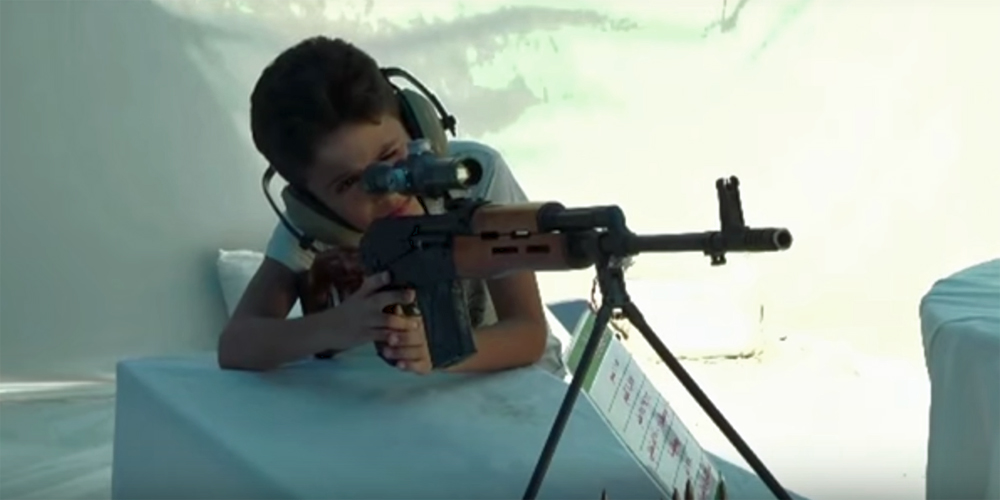 Ibrahim Sarour, a Gaza resident, said his two sons would be part of the summer camp run by Hamas. He told Breitbart he likes the camps because they are free, the children receive education and stay out of trouble.
"I hope that they would not need to use them (the weapons), but if the situation doesn't change and they need to fight for Palestine in the future, then their participation in these camps can train them to be soldiers in the future. This isn't my dream, because I want to see them get an education, but if reality continues to force us to fight for our land, then my children will have to give their service for the liberation of our homeland."
News report from similar summer camps held a year ago: