By Mark Ellis —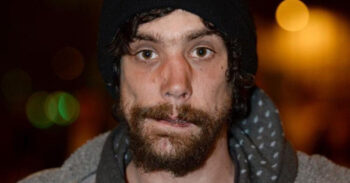 Two homeless men panhandling near the entrance to the Manchester Arena when a horrific bomb went off became heroes when they rushed to aid victims.
Chris Parker and Stephen Jones were positioned not far from the blast, intending to spend the night outside the arena after receiving alms from concert goers.
Parker, 33, was panhandling when the bomb went off, and the force of the blast knocked him to the ground, but he had no major injuries, according to the New York Times (NYT).
At first they ran, but when they realized they were unhurt, they went back to help those who were wounded and dying. Parker consoled a young woman who had just lost her legs, enfolded her in a T-shirt, and held a dying woman in his arms.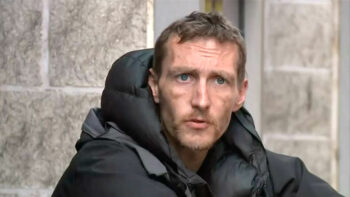 Jones, 35, said he pulled nails out of children's arms and faces, according to the NYT.
"Just because I am homeless doesn't mean I haven't got a heart, or I'm not human still," he told reporters. "I'd like to think someone would come and help me if I needed the help," he said, adding that he had been overcome by an "instinct" to pitch in.
"It was children," he continued. "It was a lot of children with blood all over them and crying and screaming."
Parker told reporters that amid the smoke and the shrieks after the explosion, he saw a little girl. "I wrapped her in one of the merchandise T-shirts, and I said, 'Where is your mum and daddy?' She said, 'My dad is at work, my mum is up there,'" he was quoted as saying.
He also attempted to assist an older woman who had head and leg injuries, but she expired in his arms.
"She was in her 60s, and she had been with her family. I haven't stopped crying," he told reporters. "The most shocking part of it is that it was a kids' concert."
After people found out about Parker's selfless actions, an online fund-raising page was set up for him. By May 26th it had raised almost $65,000.
Another fund, for Stephen Jones, was placed on the JustGiving site.
The horrible tragedy may lead to family reconciliation for Parker. After hearing about his actions, his mother attempted to contact him through the fundraising page.
"This is my son and I am desperate to get in touch with him," she wrote on the funding page. "We have been estranged for a very long time, and I had no idea he was homeless. I am very proud of him, and I think he might need me right now."