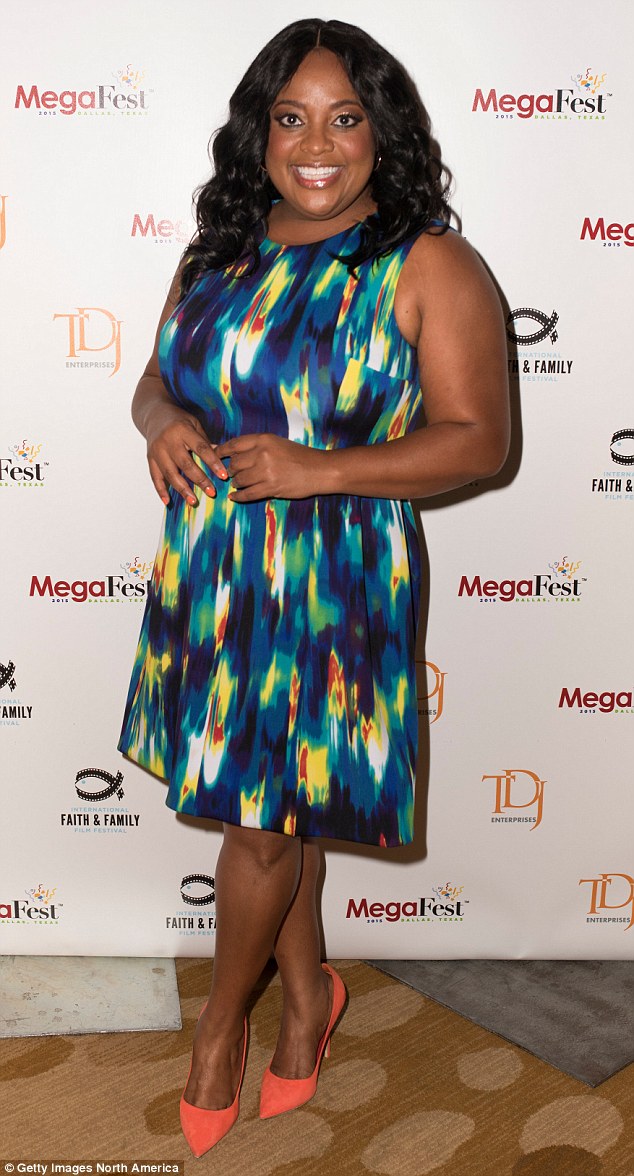 By Hasset Anteneh —
Celebrated actress and comedian Sherri Shepherd found herself trapped in Jehovah's Witnesses, but overcame her fears, fled the aberrant group, and discovered a personal relationship with Jesus Christ.
"Because I had been a Jehovah's Witness so long, that was all I knew," she told BeliefNet. "And as a Jehovah's Witness I learned that all the other religions were false and that they were from Satan. So when I left the Jehovah's Witnesses I really thought I was going to die and that I was going to go to hell."
She did indeed "go through hell," but she was willing to face poverty and hardship to break with the group after their leaders prohibited her from talking with her father.
"Now my dad at that time was working three jobs because we had moved to the suburbs because he wanted a better life for us," she said. "So it was very expensive where we lived and he was working three jobs to support us. I was like you've got to be kidding me, tell my daddy I can't talk to him and he is working at Denny's?
"As the oldest I was a daddy's girl and loved him with all my heart. My daddy had holes in his shoes so that he could pay for my photography classes. I just kept thinking you can't be serious and all I could think of was the Scripture that references love (1 Corinthians 13:13) and says the greatest of these is love. I was like where is the love in that?"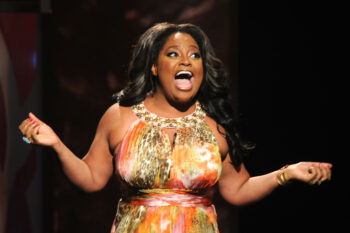 Before Shepherd became a notable actress, she passed through a series of misfortunes. In 1993 her mom was dying. Shepherd was evicted on several occasions. Her car was repossessed. Her boyfriend began stalking her and later went to jail. Shepherd herself went to jail for a week due to unpaid traffic violations. Even though she won plaudits for her stand-up comedy, she couldn't pay her bills.
"I felt like I was going to die. All this stuff was happening to me because I didn't have God," said the vivacious star. "I wasn't going to church. I just felt like it was so evil from my upbringing. Why am I going to go to a church that was from the devil?"
Her life changed one day when she went to West Angeles Church of God in Christ, one of the largest mega churches in Los Angeles. "I used to pass it all the time on the bus. So on that day, I was feeling so miserable. I really felt like I had no other place to turn so I was like let me just try it," she said. "When I stepped into that church and that was an immediate sense of peace came over me."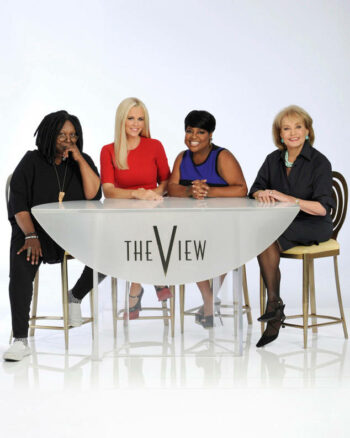 The peace helped her quickly overcome years of ingrained fear that everything outside of Jehovah's Witness was of the devil. But as she became a regular attender, Bishop Blake, who preaches at the church, helped her make steps toward Christ.
"One day he said, 'Would you like to come up and accept Christ?'" she remembered. "Now I didn't know what I was doing but I got up and this was in April 1993, and I walked down that aisle to the altar and he said, 'God will forgive you of all your sins,' and I thought well, you don't know all that I have done. But it truly changed my life that very day and I haven't  been the same since."
Accepting Christ hasn't delivered her from trials. She has endured two painful divorces and a stinging custody battle and controversy surrounding a surrogate child she thought might save her second marriage.
Despite these travails, she recognizes her faith in Jesus has pulled her through.
Her early comedy was crass, styled after Eddie Murphy. Originally, she had a following among the West Hollywood clubs with homosexuals performing "blue" comedy. As she grew in her relationship with Jesus, however, she drew criticism for her faith rather than any objectionable content in her acts.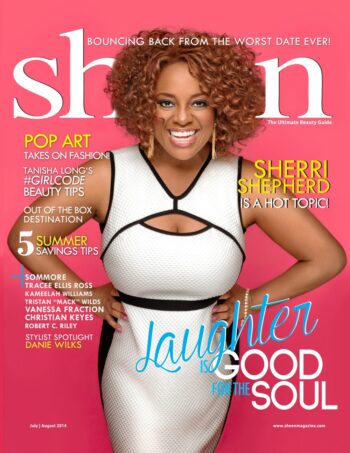 She got her first break with recurring roles on the sitcoms Suddenly Susan, Everybody Loves Raymond and The Jamie Foxx Show. Then she landed the starring spot as Ramona Platt on the ABC sitcom Less than Perfect from 2002 to 2006, for which she was nominated for the BET Award for Outstanding Supporting Actress in a Comedy Series.
From 2007 to 2014, she co-hosted The View, a women's talk show that explored issues with intelligence. The New York Times said their format "defies the bubbleheads-'R'-us approach to women's talk shows." She won an Emmy in 2009 and was nominated for several other Emmys.
It was on The View that Sherri had run-ins with some Hollywood power brokers who tried to quiet her Christianity.
"One time some cast members said to me: 'We don't want you writing 'God bless' on your script. We don't like you praying down on the set,'" Shepherd recounted. "For a minute there I was, mad — oooh, I was mad. I was like one of those Christians who are indignant. We had a meeting, and I said: "You don't understand. For me not to write [that]–God is so much a part of me, that's like cutting off my right arm.
"I said, 'When I do interviews I've got to talk about God, because that's why I'm here,'" she said.
For her work on The View, Time magazine named her one of the "100 Most Influential People in the World." And Forbes ranked The View host #11 among "30 of the Most Influential Women in Media."
She has starred in "Beauty Shop," "Madea Goes to Jail," "Precious" and "Think Like a Man." Currently, she plays Anne Flatch on NBC's "Trial & Error."
As the title of her latest show might imply, Shepherd has had more than her share of 'trials and errors.'
"The thing I want to really say is that I still mess up. I still go out there and say things on TV that I know the Lord is like, 'Sherri what are you doing?' but I know I can go back and get on my knees and say 'Lord forgive me.' I know he will never leave me nor forsake me."
If you want to know more about a personal relationship with God, go here.
Hasset Anteneh is a student at Westside Los Angeles' Lighthouse Christian Academy.
(story updated 12-10-19)