By Mark Ellis —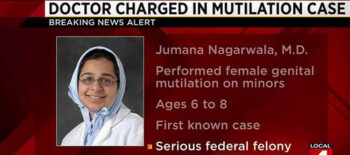 A Detroit emergency room doctor has been arrested and charged in connection with performing female genital mutilation (FGM) on underage girls.
Doctor Jumana Nagarwala, 44, of Northville, Michigan is accused of performing the horrific procedure on girls ages six to eight. Dr. Nagarwala is on the staff at Henry Ford Hospital, according to WXYZ Detroit, an ABC affiliate.
According to a criminal complaint, Dr. Nagarwala performed the procedure on girls at a medical clinic in Livonia, a suburb of Detroit.
Some girls were transported from other states for the illegal procedure. FGM involves the removal or partial removal of the clitoris, known as a clitoridectomy. FGM is internationally recognized as a violation of the human rights of women and girls.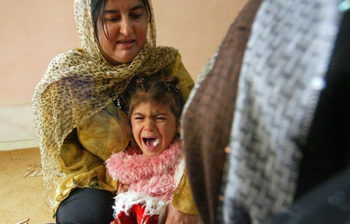 FGM is a religious and cultural practice usually associated with Islam. While there is no mention of it in the Quran, several sayings in the hadith attributed to Muhammad praise the procedure.
The purpose of FGM is to quash female sexuality by reducing sexual pleasure. It is practiced in at least 28 countries in sub-Saharan Africa, and in a few countries in the Middle East and Asia. It is estimated that 100 to 140 million girls have undergone FGM worldwide, according to a 2008 report by the USAID.
In one case outlined in the criminal complaint against Dr. Nagarwala, a 7-year-old was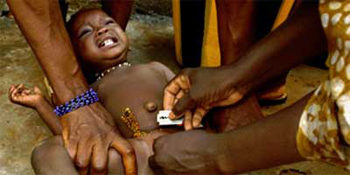 brought by her family from Minnesota. The child said she was brought to Detroit for "special girls trip."
She was told she had to go to the doctor "to get the germs out." A subsequent medical exam revealed the child's genitals had been altered or removed. The child identified Dr. Nagarwala as the one who performed the procedure.
The affidavit also stated there are Michigan victims as well. "Despite her oath to care for her patients, Dr. Nagarwala is alleged to have performed horrifying acts of brutality on the most vulnerable victims," said Acting Assistant Attorney General Blanco.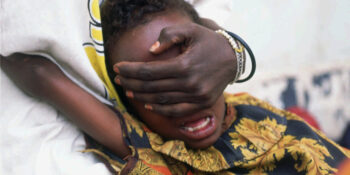 "The Department of Justice is committed to stopping female genital mutilation in this country, and will use the full power of the law to ensure that no girls suffer such physical and emotional abuse."
Acting U.S. Attorney Daniel Lemisch decried the procedure's brutality. "Female genital mutilation constitutes a particularly brutal form of violence against women and girls. It is also a serious federal felony in the United States. The practice has no place in modern society and those who perform FGM on minors will be held accountable under federal law."
"The allegations detailed in today's criminal complaint are disturbing. The FBI, along with its law enforcement partners, are committed to doing whatever necessary to bring an end to this barbaric practice and to ensure no additional children fall victim to this procedure", said Special Agent in Charge David Gelios.
The FBI believes there could be more victims. They set up a tip line for anyone who has any information pertaining to the illegal practices of FGM or Nagarwala. Please call 1-800-CALL-FBI (225-5984) or file an e-tip at FBI.gov/FGM.
Henry Ford Hospital placed Dr. Nagarwala on administrative leave and stated they would never support or condone anything related to the practice.