By Mark Ellis —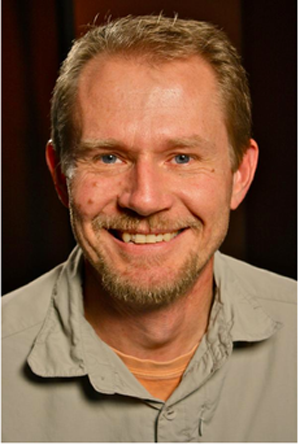 Jeffrey Sorvik, 52, the founder and former pastor of Anchor Point Community Church in Duluth, died tragically in a house fire February 4th.
Since 2013 he was the national church planting director for the Evangelical Free Church of America (EFCA).
Two other family members, Sorvik's paralyzed son Josh and daughter-in-law Chelsea, were able to escape the flames but were unable to rescue their dad because the fire was too intense. Jeff's wife, Michele, was not home at the time of the fire.
The fire was reported about 1 p.m. Saturday. The 911 call said the home was full of smoke, but flames engulfed the structure shortly after that.
The cause of the fire is still under investigation by the state fire marshal. It was the third fatal house fire in the area within three days.
The pastor's son, Josh, 25, was paralyzed from the chest down in a skiing accident at Spirit Mountain in March 2009, when he was a senior in high school.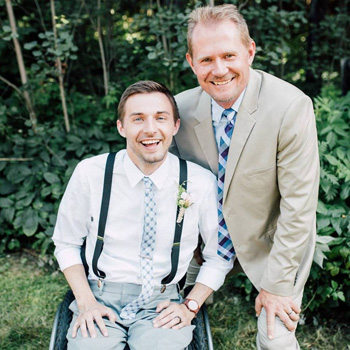 Josh's accident profoundly changed the family. "That year our lives had been altered forever," Michelle wrote on Facebook. "Our lives crashed along with him on that ski hill. 'I wish I could take your place,' I had choked out in a whisper as he lay in his hospital bed. 'I wouldn't let you,' he whispered back."
In a post on Facebook February 6th, Josh said he was crushed by the death of his father. "My heart is broken, I long for the day I will see you again. I love you and miss you dad," he noted with a photo of his father standing beside him in his wheelchair.
Those who worked with Jeff were also devastated. "The grief we feel is immeasurable," Kevin Kompelien, president of EFCA said. "Jeff was committed to seeing young leaders developed in our movement. His passion for serving Christ was unquestioned."
"Often, Jeff repeated the phrase, 'what we count, we celebrate. And what we celebrate, we get more of.'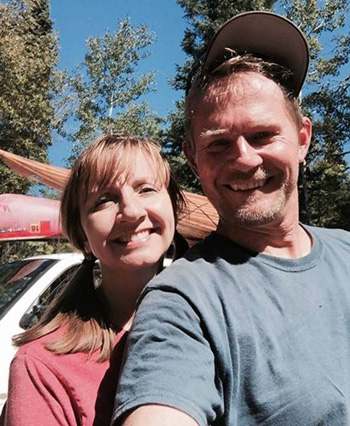 "This meant more than simple metrics, but a commitment to church multiplication as an extension of being passionate about the mission Jesus gave us as the Church."
Jeff is survived by his wife of 30 years, Michele; three children, Caleb (Lisa) Sorvik, Joshua (Chelsea) Sorvik and Hannah (Paul) Fordice; grandchild, Eden Isabella Sorvik and two more on the way; mother, Pauline Sorvik; sister, Sharon (Ryan) Steen.
Cards and condolences can be sent to the Sorvik family at Anchor Point Community Church (5202 Colorado St., Duluth, MN, 55804).
 In addition, a fund has been set up for the family at North Shore Bank of Commerce. Checks can be made out to the "Sorvik Family Fund" and sent to: North Shore Bank of Commerce, Woodland Branch, 17 E. Calvary Rd., Duluth, MN 55803.
 Pray for the Lord's hand of comfort to be with Michele and the entire Sorvik family, the EFCA staff, the networks with whom he worked closely, and all who knew Jeff.