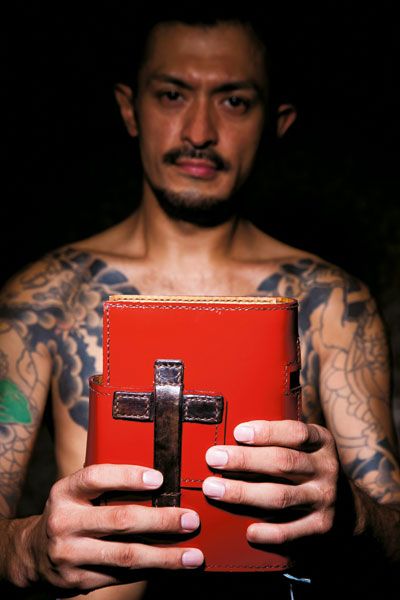 By Jiawen Qian —
As a teenager, he was lured into a Japanese crime syndicate known as yakuza, and after surviving several violent episodes and prison experiences, God began to get his attention.
"I admired the yakuza for what was visible only on the surface," Tatsuya Shindo told CNN. "They have lots of money, spend their money lavishly, and play glamorously. The bad guys looked so cool in my eyes. I was a child. I didn't think too deeply."
Many of the estimated 50,000 yakuza fall into a life of crime because they come from broken families. The yakuza cultivate a sense of family, of belonging and of loyalty.
But if there were issues that seduced him to the mob life, the harsh realities began to pummel him.
"People were killed in power struggles," he recounted. "People's legs were shot. A guy who was doing drugs with me died of intoxication. Suicides happened. Sudden deaths. I've seen many deaths," said Shindo, 45. "I saw my henchmen get stabbed to death."
He got addicted to crystal meth. He crashed his boss's car while driving under the influence. As a result, his pinkie finger was cut off with a chisel, which is a form of penance in the syndicate. For a first offense, the wrongdoer must cut off the tip of his left little finger and give the severed portion to his boss.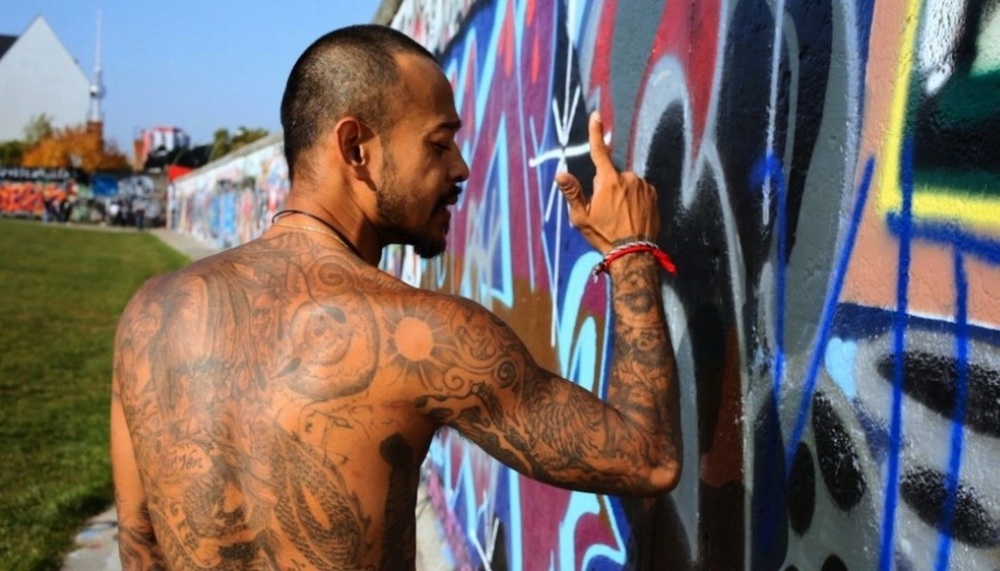 Shindo's body is covered by tattoos, which make him an outcast in Japan. Many yakuza have full-body tattoos, which are still "hand-poked", with homemade tools using needles made of bamboo or steel. The painful process can take years to finish.
Crime members cover their tattoos in public, but when they play cards with each other they often remove their shirts to show off their creative designs.
Beginning at age 22, Shindo was arrested seven times and imprisoned three times, according to CNN.
He saw his mob boss killed and friends die of overdoses. After his third prison sentence, he began to question the "lavish life of the yakuza" he once imagined. He finally decided it wasn't all it was cracked up to be.
During his final 10-year prison sentence, Shindo began reading a Bible in solitary confinement.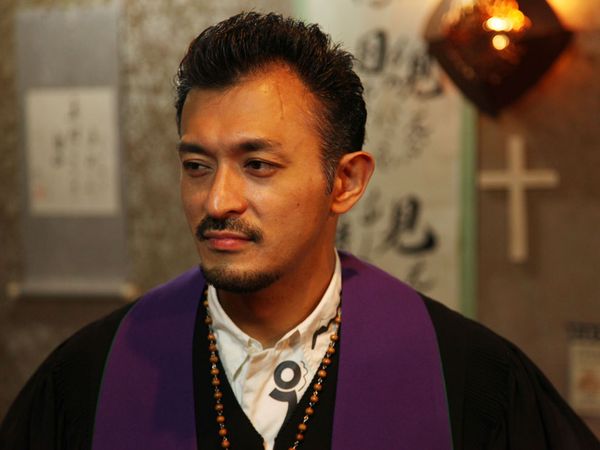 The Word and the Spirit began to soften his heart and enlighten his mind. Jesus broke through the outer layers of darkness surrounding him.
Shindo finally reached a point of surrender and prayed for Jesus to be his Lord and Savior. Immediately he felt seas of the Lord's mercy wash through his soul.
Suddenly he developed an insatiable hunger for God's Word and began to devour his Bible. Little did he realize that God had plans for him outside the jail cell.
When he was finally released year later, he showed up to his mom's.
"When he came back [from prison], he apologized and said, 'I survived for you, mother,' Yoshimi Shindo told CNN. "When I heard those words, I decided to forget everything that happened in the past. And now, I'm very happy."
When he asked for a place to start a church, she gladly offered her karaoke bar, called "June Bride." At first about 10 people attended, but now the "church" is thronged with worshipers.
"A lot of people with different backgrounds come here. Those who are divorced, bankrupt and cast away," Pastor Shindo said. "There are also parents who have missing children, those whose sons are put into jail, or those who've been abandoned after prison. This is a place to restart your life. A yakuza returning to society is indeed extraordinary."
When Mom remembers her son's life as a crime boss, she chuckles to now hear people call him a sensei, or wise teacher.
"I believe my son's life portrays God's surprise ending," she said.
"Before, we were in rival gangs, firing guns," he preached one Sunday. "Now, we're praising the same God."
Shindo has baptized some 100 people in the small city of Kawaguchi just outside Tokyo. Many of them have managed the difficult climb out of the dark underworld of Japanese crime.
Japanese society has little room for accommodating rehabilitated criminals, who are stigmatized and marginalized. "Japan isn't a very friendly place to people who have missing fingers (a yakuzi ritual) and covered with tattoos and who've never worked in honest ways in a lot of days in their life," said Jake Adelstein, a Tokyo-based journalist who has written about the yakuza.
Such is the case for Hiro, who now sleeps on the church floor after quitting the large Yamaguchi Gumi mafia after five years.
"It's really hard to get back to normal society," the 37-year-old said. A fellow church member gave him a job painting buildings.
"The life I had in the past, I never woke up in the morning as early as I do now. I lived just to earn money. To get money, I did bad things and sold drugs as well," he said. "But my new life is the important phase for me to become a better person. I changed a lot after coming to this church."
To learn more about a personal relationship with God, go here
Jiawen Qian is a Chinese foreign exchange student at the Lighthouse Christian Academy in Santa Monica.
Save
Save
Save