By Trina Gratton
A massive cloud of dust and rain served as a hedge of protection between Israeli troops and ISIS near the Syrian border, potentially saving many lives.
The unusual storm December 1st was such a strange sight that some observers attributed the meteorological phenomenon to divine intervention, according to a video posted by Israel News Online.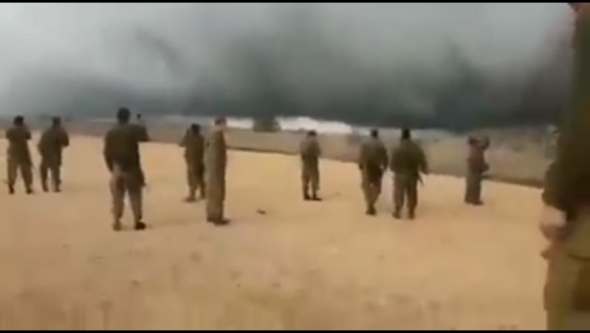 "That's God!" one Facebook commentator noted in response to the viral video.
The video was filmed by Israeli soldiers just days after they repelled an attack by ISIS militants. Israel News Online refrained from speculating about the cause of the extraordinary cloud.
"A weather phenomenon occurred at 8 a.m. Thursday on the other side of the Syrian border, in the same place where ISIS attacked Israel," Israel News Online noted. "This strange storm of what appears to be dust, cloud and rain did not cross the border fence into Israel. It sat like a barrier between ISIS and Israel."
Charisma News compared it to the cloud of Numbers 14, a shield against the enemies of God's people.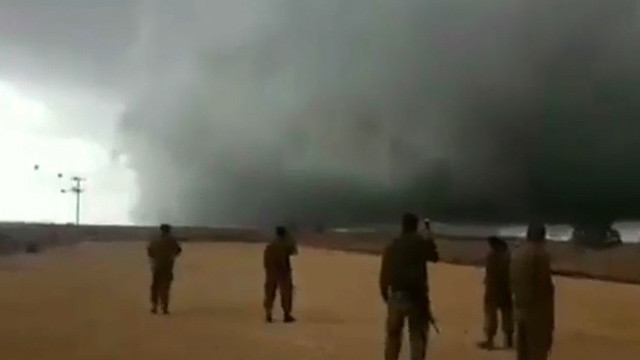 The video gained almost 8 million views to date. It was titled, "The hand of Hashem," another way of saying "the hand of The Name" protected Israel. The number of views and shares would seem to indicate that many on Facebook would agree to credit God with a miracle.
"God is in control of all things, and so of that storm too," Gerald McDermott, Anglican chair of divinity at Beeson Divinity School, told The Christian Post.
Trina Gratton is a junior at the Lighthouse Christian Academy in Santa Monica.