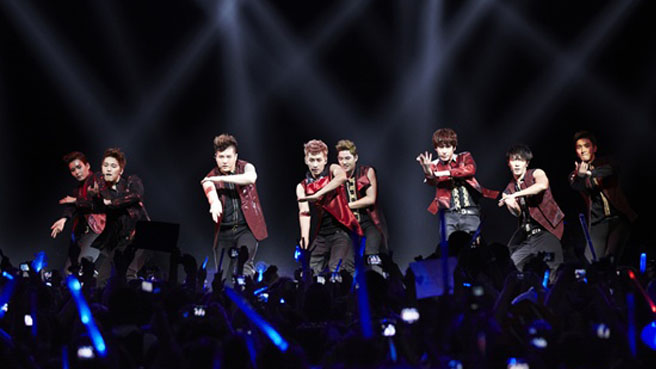 By Ivanna Arango and Michael Ashcraft
As Kyuhyun Cho lingered between death and life in a coma, his dad argued with the surgeon about saving his son's vocal chords while the doctor focused on the young man's lungs punctured by a car accident. He thought about his son's singing career.
"Are you crazy?" the doctor retorted. "Your child is about to die, and you're talking about singing? There is no other way to operate."
Given a 20% chance of survival, Kyuhyun bounced back from the 2007 van accident that left fellow band members with glass shards embedded in their backs.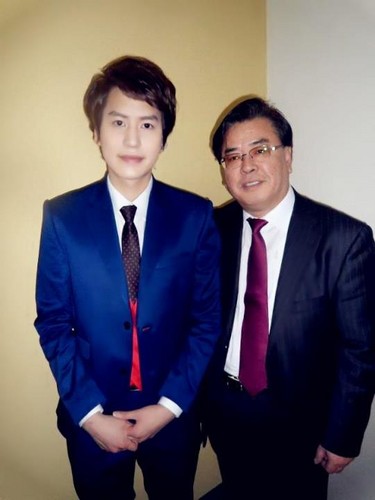 The Korean pop sensation is back to singing and glorifying God. His father, a successful businessman, who originally opposed a singing career for his son,  embraced his son's dream after the accident.
"I am thankful to God for giving me a second chance to live," Kyuhyun said. "I hope to spread the glory of God through singing, and with this target in mind, I work hard to continue living. And to God who knows everything about me, I hope to be able to keep receiving his endless love."
Kyuhyun belongs to the 13-member boy band, Super Junior, the best-selling K-pop artist for the last four years. They won 13 music awards from the Mnet Asian Musica Awards and 16 from the Golden Disk Awards. In 2012, they were nominated "Best Asian Act" in the MTV Europe Music Awards.
Nine members of the band are Christian and aren't shy about spreading their faith in concerts and interviews.
Fellow band member Choi Siwon told CNN: "In the future, I would like to become a missionary. I'd like to go to countries where I have received much love as a musician and personally return all of that love."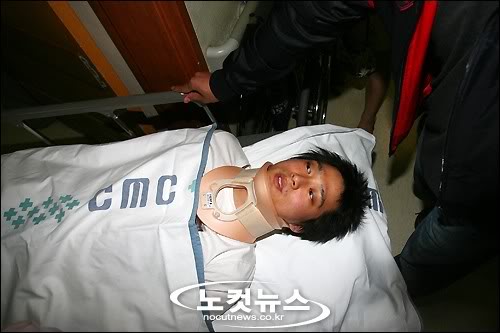 Siwon, who wasn't in the car accident with Kyuhyun, frequently tweets Bible verses and prayers. During a 2010 "Super Show 2" concert, Siwon sang "Who am I" by the Christian group Casting Crowns. About half of Super Junior's repertoire is in English.
Siwon cited Jerusalem as his favorite place to visit, Jesus as his hero and the Bible as his lucky charm, "a must-have item when traveling overseas."
Korean Pop, or simply K-pop, broke out in South Korea in 1992 with choreography, fashion, modern music and transnational values. In a land awash with Christianity, it's not surprising that Christians fill the ranks of singing stars.
"It is not hard to look within the realms of K-pop and find artists that wear their religion proudly on their sleeves," writes "Warda" on SeoulBeats.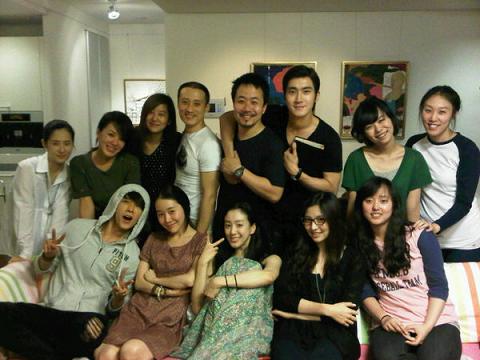 When four band members were returning from a radio interview, a tire blowout caused the van to flip and roll in 2007. Kyuhyun flew from the car and was found lying unconscious on the pavement.
His father, the owner of a successful Korean school, had always opposed his son skipping college to be in a band. But as the doctor described the surgery needed to save him from internal bleeding and multiple fractures, the elder Cho found himself suddenly defending his son's vocal chords.
"This child wants to sing, he is a singer, that is his dream," he told the doctor. "If you pierce his throat, would it be taking away his dream? Even if he survives, how would he go on with life?"
The doctor was aghast that Dad would worry would oppose the best option to save his life over something so trivial.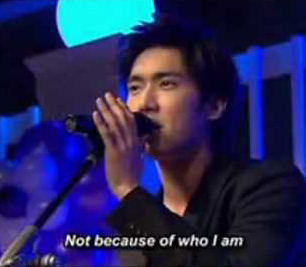 After six days in ICU and 78 days in the hospital, Kyuhyun was released and returned to his career in the entertainment industry.
When Kyuhyun found out afterwards that his father, who had always objected to him entering showbiz, yet was the one who protected his dreams while he was unconscious, he could help but be moved to tears, according to The Christian Tribune.
"Singing is the best job that God could have bestowed upon Kyuhyun," father Cho said. "I now look at as a gift from God, and pray for him to watch over Kyuhyun. I pray that he will lead life caring for others and with a heart full of hope."
Ivanna Arango is a student at the Lighthouse Christian Academy in Santa Monica,
Save