By Mark Ellis
Margaret Dehqani-Tafti, the steely woman of faith who took a bullet to protect her husband from assassination during Iran's revolution, passed to her reward October 22nd. She was 85.
She was buried next to her husband, Hassan, in the grounds of Winchester Cathedral, not far from the remains of the noted author Jane Austen.
Margaret was the youngest daughter of William Thompson, the Anglican Bishop of Iran whom her husband would succeed. She spent her formative years in Iran and met Hassan when he began working for her father after serving as an interpreter in the Imperial Iranian Army between 1943 and 1945, according to World Watch Monitor.
Hassan and Margaret married in 1952 after he spent two years in the UK, training for his ordination at Cambridge.
It was considered unusual for a British woman to marry an Iranian. "We have many differences but we both have the same goal: serving God," she said later. 'In order to serve God we have put aside our differences and only supported each other in this journey."
"The other secret is respect," she continued. "We have accepted each other as we are and neither of us asks for what the other cannot provide. Regarding culture, I must add that I grew up in Iran and Hassan grew up among British people. We knew each other from a very young age, it feels natural for us, culture, language and so on.'
After they had been married for nine years, Margaret's father William resigned as Bishop. Hassan was appointed to succeed him, and became the first Persian-born Anglican Bishop of Iran since the Seventh Century, according to World Watch Monitor..
However, Hassan's Persian background was unable to protect him and his family – three daughters and a son – from the rising opposition towards non-Muslims spawned by the Ayatollah Khomeini's Islamic revolution in 1979.
Ironically, Hassan was among those who welcomed the revolution; he wrote to Ayatollah Khomeini pledging support for the building of a just, equal and free Iranian society, as noted by The Telegraph.
But soon Bishop Hassan and the church found themselves disparaged and harassed. Christian pastors were arrested, church hospitals and blind missions were confiscated, the bishop's house was looted, and later Hassan was arrested and held temporarily.
In November 1979, two gunmen climbed the wall of the bishop's residence in Isfahan, entered Hassan and Margaret's bedroom, and opened fire at Hassan's head.
Margaret threw herself across her husband to protect him. Miraculously, the first four shots narrowly missed both of them. The fifth bullet passed through her hand.
They later praised God for His miraculous protection. Margaret kept the pillowcase that revealed four bullet-holes intended for their harm.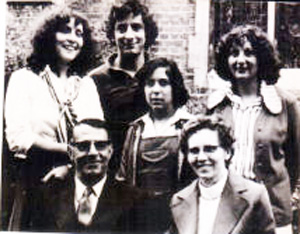 Tragically, the following year their son Bahram, 24, was ambushed and shot dead on his way back from his work, teaching English at Tehran University.
Bishop Hassan, unable to attend his son's funeral because he was out of the country, wrote a prayer of forgiveness for the killers.
The closing lines of the prayer read: "O God, Bahram's blood has multiplied the fruit of the Spirit in the soil of our souls;
So when his murderers stand before Thee on the day of judgment
Remember the fruit of the Spirit by which they have enriched our lives,
And forgive."
Years later, Margaret was asked how she managed to forgive Bahram's murderers. "It is just by the grace of God that you can forgive," she said. "I have not forgiven them once – forgiveness does not happen once and for ever. I have been forgiving them every day for more than 20 years, as God has forgiven me.'
Because of the increasing dangers they faced in Iran, after the burial Margaret and their daughters left for England, while Hassan joined them from Cyprus.
The family settled in the diocese of Winchester in the UK, where Hassan was made an assistant bishop and continued to lead the diocese of Iran from exile. The couple became a support to the Iranian Christian community in Britain.
An Iranian Christian told World Watch Monitor: "Throughout their life together, Margaret was a constant support to Hassan and as the mother of a martyr, an uncompromising witness to truth. The events of our time remind Christians that the history of their faith is inseparable from the sacrifices and examples that people like the Dehqani-Tafti family set, representing the eternal challenge that believers witness in this fallen world. Their lives have influenced the way we think about faith in God, justice, social engagement and what it means to be the follower of Christ, and stand as testimony to the vast violence that we experience in the present age."