By Mark Ellis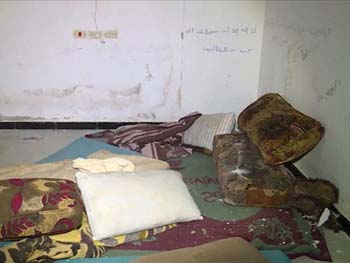 Rebel Syrian forces found a prison used by ISIS fighters to torture women, according to news agency Arab24.
The prison with 10 rooms was found in a Syrian city recently liberated from ISIS, Manbij.
"We discovered an Islamic State group prison for women, with rooms for groups as well as solitary prisoners," Ibrahim Al-Mohammed told Arab24.
"We found the worst, most violent torture tools, and may God curse them."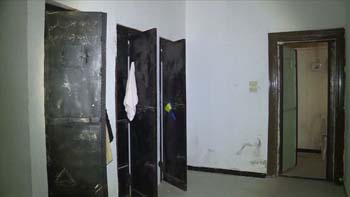 Sexual stimulants, contraceptives and narcotics were also discovered at the site.
"We found various kinds of pills, including sexual stimulation, contraceptives and narcotic pills which were used by the Islamic State group for torture," rebel leader Omar Mazerli told Arab24.
"They have very strange ways. This place was very hard to find and it is well hidden, but we got here with God's will and the efforts of the Military Council."
Video taken at the prison reveals cells with metal doors and mattresses, pillows and blankets inside.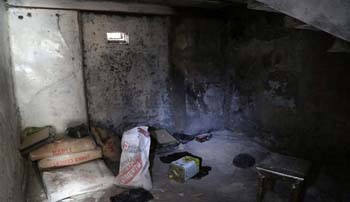 The Syrian rebel leaders said the prison was used by ISIS to detain women who resisted their orders to become sex slaves.
They found scrawled on the wall of one cell what appears to be from the hand of a female Christian prisoner: "God, I have wronged myself, and no one forgives sins but you. Forgive me, you are forgiving and merciful."
The unearthing of the sordid crime scene came a few weeks after Syrian Defense Forces gained control of the city from ISIS, freeing thousands of captive civilians, after bitter hostilities that went on for several months.
When the town was liberated many rejoiced in the streets, with men cutting their beards and women burning their burkas. ISIS had imposed strict compliance regarding clothing and facial hair.
The capture of Manbij is the most significant defeat for ISIS in Syria in a year, when they lost a border town with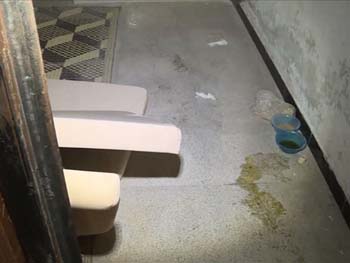 Turkey.
Manbij is considered important because it lies on a key supply route between the Turkish border and the city of Raqqa, the capital claimed by Islamic State.
The city was called "little London" due to the number of British jihadist fighters who stayed there on their way to Raqqa, according to Sky News correspondent Alex Rossi.
US officials said with Manbij under control, it clears a path to recapture Raqqa, according to Sky News.