By Brandon Montes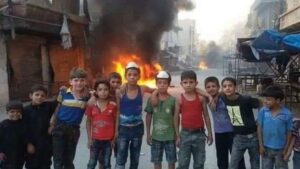 As Iran, Turkey, the U.S. and Russia battle over the city of Aleppo, Syria, along with Islamic religious factions, children were taking to the streets in rebel-controlled areas to burn tires and churn up massive amounts of smoke to blind government bombers that are reducing their city to rubble.
By creating a "smoke curtain," the kids contributed to the fight against the pro-government forces backed by Russian and Iran.
"It's causing confusion for the jets and a diversion for the offensive on the ground aiming to break the siege," said reporter Rami Jarrah. "Everyone is doing it, but to participate in the resistance this is really the only thing the children can do."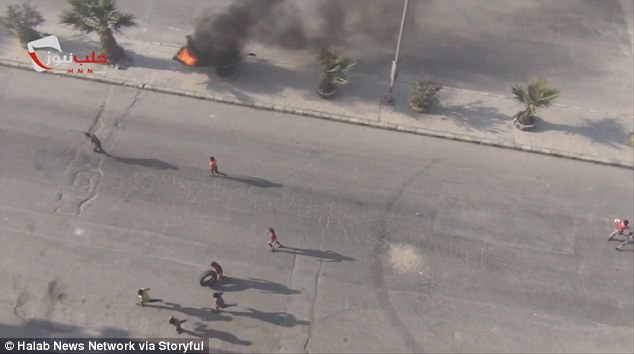 Rebel-held parts of Aleppo have been receiving air strikes and bomb raids. Rebels have launched an offensive to break a government siege.
Russia has been propping up the president of Syria and supported his campaign to bomb Aleppo. Government forces have cut off rebel-held eastern Aleppo.
The prolonged battle for Aleppo has been compared to the Battle of Stalingrad, a war of attrition that is turning the UNESCO World Heritage Center into rubble. It is believed that more than 200,000 civilians are still living in rebel-held parts of Aleppo.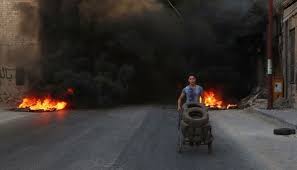 Aleppo residents have turned to social media to alert the world of their dire conditions through hashtags such as #AngerForAleppo and #AleppoUnderSiege.
Unable to break the rebel lock on the city for more than a couple years, government forces have resorted to dropping "barrel bombs," an improvised explosive cylinder containing 2,000 pounds of high explosives and sometimes shrapnel. On Aug. 28, a government helicopter dropped a barrel bomb on funeral services in the Bab al-Nayrab neighborhood of Aleppo, killing at least 16, according to CNN.
Government forces have targeted residential neighborhoods, spawning an international outcry akin to protests over their use of chemical weapons and their willingness to kill civilians indiscriminately.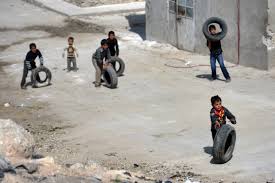 Meanwhile, a Russia-U.S. ceasefire was unraveling as US-coalition fighters bombed government forces instead of the intended ISIS fighters who have infiltrated Syria.
The Syrian civil war started in 2011 with the "Arab Spring" uprising that overturned dictatorial governments in other nations but descended in chaos in Syria. President Hafez al-Assad ruled Syria with an iron fist until his son, Bashar al Assad, took over in 2000.
President Barak Obama supported rebel groups and promoted a coalition to bring the Syrian strongman down. But Russia, which is a Syrian ally, supported him with military action, giving way to a proxy war.
As many as 470,000 have been killed and 4.8 million Syrians have fled their nation seeking refugee status in other countries, according to news sources.,
Brandon Montes is a sophomore at the Lighthouse Christian Academy in Santa Monica.
Save
Save
Save
Save
Save