By Mark Ellis —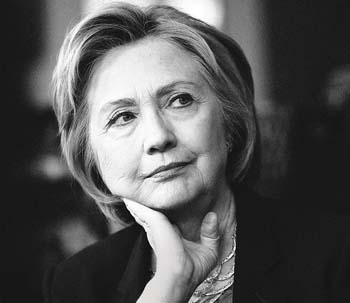 In 2011 the UN headquarters in Abuja, Nigeria was hit by a massive car bomb. The concrete structure's first three floors collapsed, killing 21 and wounding 60.
Later, the Islamist militant group Boko Haram claimed responsibility for the attack. As word spread of an American who survived the bombing, many expected the U.S to step up its efforts to combat terrorists in Nigeria.
But that's not what happened, according to an explosive 5,000-word investigative report by Mindy Belz and J.C. Derrick in WORLD Magazine.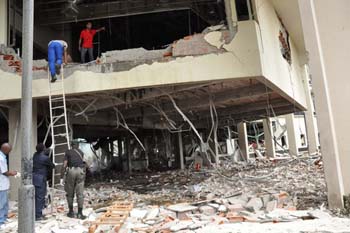 They allege that millions of dollars in donations to the Clinton Foundation by Nigerian billionaires with oil interests in northern Nigeria may have caused Secretary Clinton's surprising disinterest in combatting Boko Haram.
Strangely, the State Department never publicly disclosed the killing of the American, Vernice Guthrie, on assignment with the UN Development Program, according to WORLD.
"What followed the bombing were months stretching into years of uncharacteristic foot-dragging by then-Secretary of State Hillary Clinton,"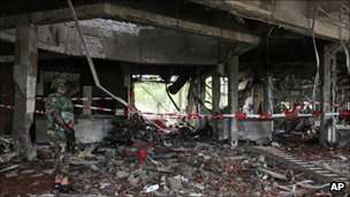 WORLD notes. Even though the U.S. intervened in Libya, Syria, and other hot spots, "Clinton resisted the pleas of lawmakers and the recommendations of both high-level officials and Pentagon brass to designate Boko Haram a Foreign Terrorist Organization (FTO) under U.S. law."
One important reason for FTO designation is to provide financial tools that allow the Department of Treasury and others to impede or halt the flow of funding to terrorist organizations.
The State Department will not divulge documents pertaining to that decision—and some documents may be lost due to Clinton's questionable use of a private server in the basement of her residence.
Could details pertaining to Nigeria be among the 30,000 emails destroyed by Clinton's lawyers that may reveal troubling conflicts of interest between the Clinton Foundation and State Department decision-making?
Belz and Derrick allege that certain Nigerian businessmen—billionaires who donated money toward both Clintons' presidential campaigns and the Clinton Foundation—stood to benefit in seeing Boko Haram proliferate in northern Nigeria, where the oil fields are located.
As Boko Haram drove out legal oil exploration from the North, they provided cover – like organized criminal gangs – for illicit oil activities worth billions of dollars.
In the five years since the Abuja U.N. bombing, Boko Haram developed into the deadliest terrorist organization in the world, responsible for killing 10,000 people last year. Most of the victims are Christians.
While Nigeria had no suicide bombings before 2011, last year it endured 89. To date, the group's attacks are responsible for displacing more than 2 million people across Nigeria, Cameroon, Niger, Chad, and other states, according to WORLD.
If Washington had designated Boko Haram as a FTO earlier, the U.S. could have provided greater military surveillance and financial tracking to thwart the radical group's progress.
Clinton took none of those steps, instead actually blocking sales of U.S. helicopters to aid in counterterrorism. Such actions led some Nigerian leaders to complain the U.S. government "aided and abetted" Boko Haram, Belz and Derrick discovered.
At the time of the UN bombing the U.S. was involved in the intervention in Libya, where a coalition ousted leader Muammar Qaddafi. "As a result, arms and mercenaries were flowing across Africa from Libya to (among other places) Nigeria, boosting groups like Boko Haram," they found.
The Pentagon, the Department of Justice, the CIA, the FBI, and lawmakers in both parties were all in favor of designating Boko Haram as a FTO, but the State Dept. remained the only holdout.
Clinton agreed with those who said Boko Haram was not a threat to U.S. interests. "FTO critics said a terror designation needlessly would raise the group's profile. They claimed Boko Haram was not attacking foreigners and not using international finance," WORLD noted.
But evidence Belz and Derrick gathered from interviews—which included Gen. Carter Ham, five former U.S. ambassadors in Africa, numerous defense and intelligence experts, and Nigerian church leaders—plus State documents undercut that thinking.
Moreover, the State Department designated at least five lesser-known groups as terrorist organizations in the two years following the Abuja U.N. bombing.
WORLD obtained evidence showing Boko Haram is making use of sophisticated methods—including social media—to funnel illicit proceeds from Western sources through European banks to northern Nigerian charities that provide cash to militants.
While Secretary Clinton stalled efforts to combat Boko Haram, former President Bill Clinton gave two of his three most lucrative overseas speeches in Nigeria—earning $700,000 each in fees in 2011 and in 2012, according to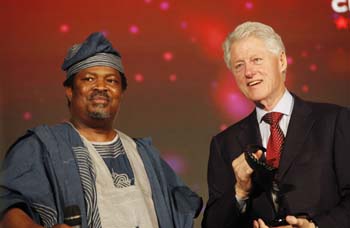 WORLD. Hosting Clinton at both events was Nduka Obaigbena, a Nigerian media mogul.
"In 2013 the Clinton Foundation took in $140 million and spent only $9 million on direct aid (under 7 percent). Tax-exempt charitable organizations, according to the IRS, "must not be organized or operated for the benefit of private interests," yet over and over the foundation's donors look more like a list of influence-seekers and power brokers in search of access to top government officials," WORLD noted.
Charity Navigator dropped its assessment of the Clinton Foundation, saying its "atypical business model can not be accurately captured in our current rating methodology."
Wall Street analyst Charles Ortel conducted more than 40 separate investigations into Clinton Foundation programs, and told WORLD they are "committing epic charity fraud."
Nigerian oil tycoon Gilbert Chagoury was among the top supporters of the Clinton Foundation. Chagoury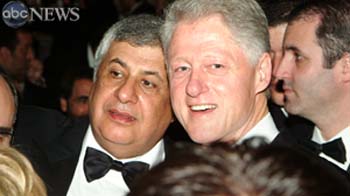 donated between $1 million and $5 million to the foundation and in 2009 pledged $1 billion to the Clinton Global Initiative.
Chagoury developed a reputation for corruption starting in the 1990s, according to WORLD. Chagoury, an adviser to the late Nigerian military dictator Sani Abacha, used his controlling interest in South Atlantic Petroleum to siphon off millions in oil sales.
He and Abacha placed the money in overseas bank accounts, allegedly helped by the head of Nigeria's Petroleum Trust Fund, Muhammadu Buhari, who has become the current president of Nigeria. Buhari, a northern Fulani Muslim who failed in three previous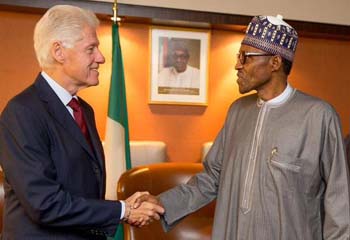 presidential bids, hired AKPD in Chicago, David Axelrod's firm – to design his winning campaign strategy.
Incredibly, also involved in the nefarious oil dealings was Marc Rich, the fugitive U.S. financier who bought up oil on the black market. He was pardoned by President Bill Clinton on his last day in office. (Rich died in 2013, still facing an indictment for tax evasion in the U.S.)
Nigeria's former top anti-corruption prosecutor alleges Chagoury steered more than $4 billion in illicit oil revenues into bank accounts in Switzerland and elsewhere, according to WORLD.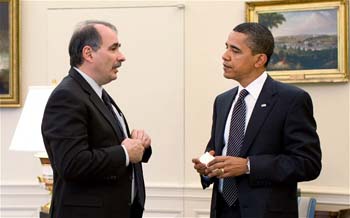 Bill Clinton traveled with Chagoury on his first trip to Nigeria. In 2013 the two celebrated the opening of Eko Atlantic, a massive, $6 billion reclamation project on the Atlantic that Chagoury planned to make into a financial hub with luxury high-rises and businesses modeled after Dubai.
"As dredging and construction for Chagoury's Eko Atlantic began—and would continue for years—any international sanction like the FTO designation was likely to dampen investors' enthusiasm," Belz alleges in WORLD.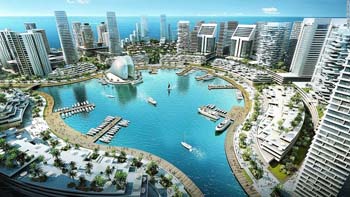 In January, 2012, Boko Haram coordinated bombings at 23 separate locations in the city of Kano, which killed more than 185 people—Africa's worst terror attack since 1998, according to WORLD.
The Kano attacks presented one more overwhelming reason the U.S. should have designated the group a FTO, according to WORLD.
Many voice in Washington argued for FTO designation, but at the State Department, Secretary Clinton continued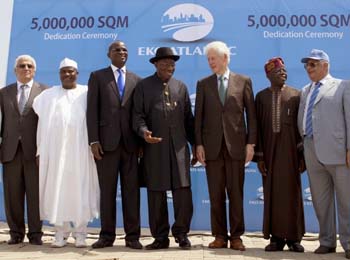 to resist it.
Meanwhile, Boko Haram often had better equipment than the Nigerian military. "Very wealthy Muslim businessmen totally have been backing Boko Haram. There was huge money involved. Money used to purchase arms—it was crazy," an American told WORLD who had worked in Nigeria for many years.
"Where were the funds and support coming from? In part from a corrupt oil industry and political leaders in the North acting as quasi-warlords. But prominently in the mix are Nigerian billionaires with criminal pasts—plus ties to Clinton political campaigns and the Clinton Foundation," WORLD charges.
Did some Clinton donors gain from the U.S. not taking action against Boko Haram?
Another powerful Nigerian with ties to the Clintons is Houston-based Kase Lawal. The founder of CAMAC Energy, an oil exploration and energy consortium, Lawal had a long history with Bill Clinton before becoming a "bundler" for Hillary's 2008 presidential bid and hosting a fundraiser in his Houston home—a 15,264-square-foot mansion.
Lawal is a devout Muslim who began memorizing the Quran at three-years-old while attending an Islamic school.
Today the Houston oil exec tops the list of wealthiest Nigerians living in North America. His firm reports about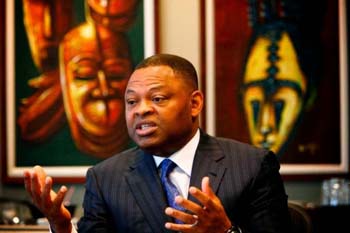 $2.5 billion in annual revenue, according to WORLD.
Over the last decade, Lawal faced charges in South Africa over an illegal oil scheme along with charges in Nigeria of illegally pumping and exporting 10 million barrels of oil.
In the Democratic Republic of Congo, Lawal arranged a 2011 plot to purchase 4 tons of gold from a rebel warlord, Bosco Ntaganda, who has been linked to massacres and mass rapes. Ntaganda was on a U.S. sanctions list, meaning anyone doing business with him could face up to 20 years in prison.
"Lawal contacted Clinton's State Department, and authorities in Congo released his plane and associates (involved) in the plot. He never faced charges in the United States, and he remains a commissioner for the Port Authority of Houston," according to WORLD.
Lawal's energy firm has held contracts in Nigeria for crude oil lifting, or transferring oil from the ground to refineries. In previous years, contracting for lifting has involved kickbacks, bribes, and illegal activity.
These contracts often involve partnerships with the North's past and present governors, including those who serve as quasi-warlords with ties to Boko Haram and other militants.
"Lawal's enterprises have long been rumored to be involved in such deals, as have indigenous oil concerns like Petro Energy and Oando, Nigeria's largest private oil and gas company, based in Lagos and headed by Adewale Tinubu, another controversial Clinton donor."
In 2014, Oando pledged 1.5 percent of that year's pre-tax profits and 1 percent of future profits to a Clinton Global Initiative education program.
In 2013 Bill Clinton stood alongside Adewale's uncle, Bola Tinubu, while attending the dedication of Eko Atlantic. Critics call Bola Tinubu, leader of the ruling All Progressives Congress party, Nigeria's "looter in chief."
In the U.S., where he studied and worked in the '70s and '80s, Tinubu is still a suspect in connection with a Chicago heroin ring he allegedly operated with his wife and three other family members. In 1993 Tinubu forfeited $460,000 to American authorities, who believe he trafficked drugs and laundered the proceeds.
About the time of the Kano bombings, a lucrative new oil field opened up in Nigeria's North—in the Borno State area where Boko Haram has its headquarters.
On the surface Boko Haram violence halted oil exploration in Nigeria, with many government geologists and staff fleeing the region. WORLD documented 85 separate terrorist attacks between 2011-2016 in the Lake Chad Basin areas of Nigeria.
But Boko Haram's attacks allowed illicit operators to pump oil from Nigeria's underground reserves, which found their way to Chad, according to WORLD.
"The very terrorism that seems to be deterring oil exploration in reality can help illicit extraction, forcing residents to flee and giving cover to under-the-table oil traders. In 2015, a year when overall oil prices dipped 6 percent, Lawal's Erin Energy stock value skyrocketed 295 percent—the best-performing oil and gas stock in the United States."
The more unstable an area is, the more illegal traders can control supply and pricing. "Terrorism is the poor man's weapon of mass destruction. You want the land and what might be beneath, not the people, so you kill them," one oil analyst told WORLD.
Sadly, Christians are the primary victims of Boko Haram in Borno and surrounding states. "Among 85 documented attacks in a five-year period, Boko Haram killed at least 11 pastors and destroyed more than 15 churches. In all, Boko Haram and its affiliated militants have killed an estimated 6,300 people and displaced 2 million in the Lake Chad Basin area since 2011."
"While it's become increasingly clear that oil and corruption are fueling Boko Haram, the full story will take a serious U.S. investigation," WORLD noted.
"There has not been an investigation that has had any positive consequences," Rep. Chris Smith told WORLD. He said he plans to convene a hearing to find out why U.S. inattention persists: "It's time to have [some] people come up and testify."
Hillary Clinton's successor at the State Department, John Kerry, finally approved the FTO designation for Boko Haram in November 2013, but the U.S. has done little to impede the group since then, according to WORLD.
Mindy Belz is senior editor of WORLD Magazine and the author of "They Say We Are Infidels"
J.C. Derrick is WORLD Magazine's Washington Bureau chief. He spent 10 years covering sports, higher education, and politics for the Longview News-Journal and other newspapers in Texas before joining WORLD in 2012.
For their complete story in WORLD, go here