By Mark Ellis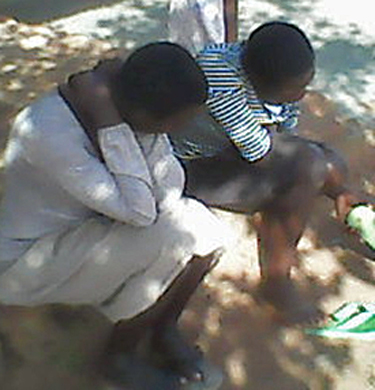 A bold and courageous evangelistic preacher in eastern Uganda who had received death threats from Muslims following fiery religious debates was killed on June 4, according to Morning Star News.
The body of Yokannah Zirinkuma was found in a pool of blood in Kadama village, near the home of the primary suspect. Zirinkuma was 50.
He was well known in the area for his evangelistic preaching in the marketplace and several Muslims had come to faith in Christ through his messages. Two weeks before his murder, Zirinkuma had engaged Muslims in Kasasira village in open debate that became heated.
He later received a threatening letter from unknown Muslims.
"You should stop misleading Muslims, and if you fail to adhere to this, then you will face the judgment sword from Allah," a letter in Arabic warned him. A former Muslim (name withheld) whom Zirinkuma led to Christ translated the letter, the convert told Morning Star News.
The evening before his death, June 3, Zirinkuma attended a seminar at Kadama Church of Uganda, which ended at 5 p.m.
"Yokannah mentioned to me that three Muslims from his village followed him till he entered the church for the seminar, and that he did not know where they went after that," Pastor Samuel Keffa, who led the seminar, told Morning Star News. "He looked fearful for his life."
After the seminar, a Muslim from Kadama village, Ibrahim Mwede, approached Zirinkuma as he talked with the pastor. Mwede asked if he could interrupt to talk about his cassava business, and they began discussing it.
Mwede said some villagers had some cassava they wanted to sell, and he asked if Zirinkuma would go with him to talk about buying the cassava, which is an edible tuberous root.
Mwede told Zirinkuma that he could spend the night at his house, as the evening was getting late. Zirinkuma accepted the offer and went away with Mwede.
A neighbor of Mwede heard a commotion at about 3 a.m. near Mwede's house, along with an unusual cry. Another neighbor reported that someone had been killed and the body dumped a few meters from Mwede's house.
Christians rushed to the site and found Zirinkuma's body lying in a pool of blood. After they reported the case to police, officers arrested Mwede for interrogation.
A police officer told Morning Star News that Mwede has been charged with murder and has been remanded to jail for one year awaiting trial.
The body was taken to Kadama Hospital, where Dr. Fred Awiny conducted an autopsy. The autopsy concluded that Zirinkuma's body showed signs consistent with murder – several injury marks suggesting a struggle, and ligature marks on the neck indicating he was strangled.
Zirinkuma, a widower, is survived by two daughters, ages 22 and 17.
About 85 percent of the people in Uganda are Christian and 11 percent Muslim, with some eastern areas having large Muslim populations. The country's constitution and other laws provide for religious freedom, including the right to propagate one's faith and convert from one faith to another.
For more stories from Morning Star News, go here