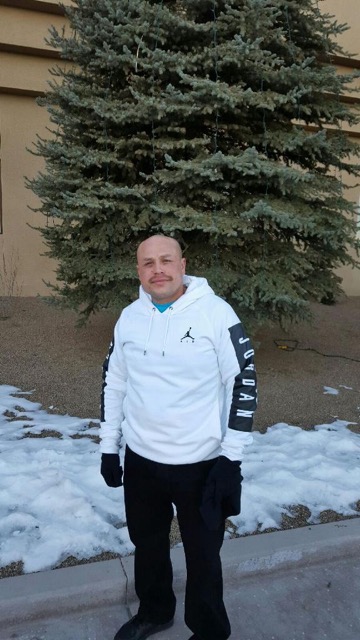 By Jasmine Cervantes —
Little Edgar Cervantes shrieked with terror when the cops raided his home in Pacoima, California, hauling his mom, dad and uncle off to jail for the drugs, hot money and stolen jewelry retrieved on the property.
The tyke, then only 6, was unceremoniously dumped off with his grandmother. From a tender age, he was marred.
By the 11th grade, Edgar had fallen into a calamitous family pattern: smoking marijuana, stealing, partying and fighting. Pacoima, a poor neighborhood in the San Fernando Valley, was a gang war zone in 1990s, so Edgar, joining the fray, became part of the Pacoima Cayuga Street Locos gang.
He was tagging, handling plenty of illicit money and ditching classes. Three times he got arrested for grand theft auto. While kicking back with some "homies" one day, he got introduced to Nadia, and they started dating. After a few months, she told him she was pregnant.
Edgar "freaked out" because he was still young and lived with his parents. Nadia wanted Edgar to take responsibility and come and live at her house with her parents, who were shocked but wanted to make the best of the situation.
Edgar, who had dropped out of school, started working but maintained his drug use and gang activities. He preferred his drug trips to spending time with Nadia. After an extended time of not getting Edgar to change, Nadia got fed up and asked him to leave.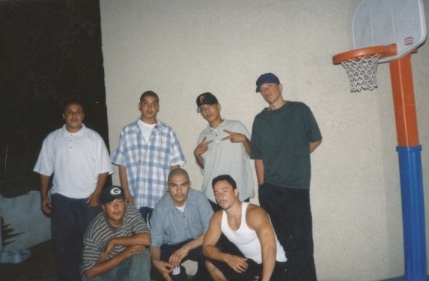 Nadia was left alone working and raising her baby, Jasmine.
Every day Edgar woke up feeling depressed and lonely. He quit his job and turned to heavier drugs – crystal meth, for example – to numb the pain and forget about losing his girlfriend and daughter. The meth produced erratic emotional states and made him violent.
At one party, a homosexual was trying to "hit on him," and Edgar wound up beating him so badly that he went into a coma. After weeks lingering between life and death, the victim woke up – and Edgar was spared a murder charge.
His time in jail for assault with a deadly weapon was a miserable experience. It was his first "strike" under the California "three strikes" law that stipulates harsher sentences for repeat offenders.
His second strike came when he went into a liquor store suffering from paranoia. To calm his nerves, Edgar drank one of two beers he intended to buy while he was in the store. The owner threatened to call the cops.
"If you call the cops, I'll kill you," Edgar snarled.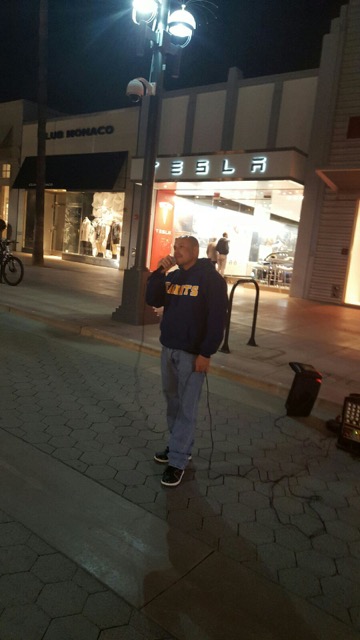 Fearing for his life, the store owner called the cops. They surrounded Edgar and knocked him to the ground. Edgar went again to jail for "terrorist threats."
In the Delano City prison near Bakersfield, Edgar decided to give Christianity a try. In 2005, he attended chapel services regularly and wound up giving his life to Jesus. He began praying, fasting and reading his Bible for the whole year he was in prison.
When he was freed, Edgar feared going back to Pacoima. He worried he would be enticed back into sin by his old friends and their whirlpool of criminality. Luckily, he had another option. His grandmother lived in Santa Monica, which is 30 minutes away from Pacoima. It's a tranquil and prosperous seaside city very different than his native town.
In Santa Monica, Edgar worked for a deli and attended the Lighthouse Church. He felt welcomed by the people, many of whom were from a different socio-economic group. The fear of getting a third strike and a longer prison sentence helped motivate Edgar to keep growing in his faith.
Next, he started reaching out to family members. His convinced a troubled nephew, Junior, to come live with him in Santa Monica and enroll in the church's high school, the Lighthouse Christian Academy. Eventually, Junior Cervantes turned his life around.
Next, he tried to restore relationship with his daughter. He spent time with her and persuaded her to come live with him and enroll in the Lighthouse Christian Academy.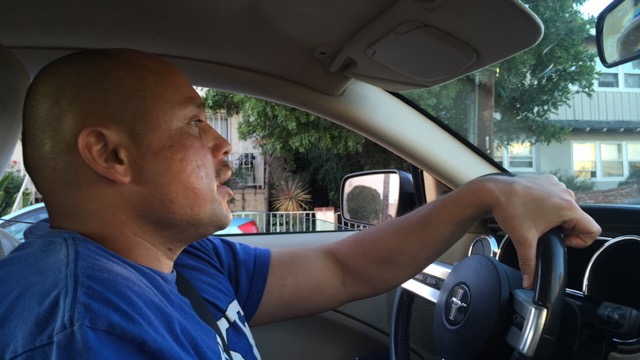 Edgar has never been happier. It has been nine years since he left prison, and he is running a men's discipleship house. He continues at the same job and leads outreaches to different cities with Christian Fellowship Ministries, which is associated with the church.
His daughter is making great strides in academic improvement and even wants to be a lawyer.
Plenty of people are so surprised by Edgar's enormous life change. He helps a lot of people in need. He's very kind and compassionate towards everyone. At the moment, Edgar is living his life with God by his side and serving him in many ways. Those who know the story are proud of him and his accomplishments.
Me too. I'm his daughter,
If you would like to know more about a personal relationship with God, go here
Jasmine Cervantes wrote this piece as a student at the Lighthouse Christian Academy