By Mark Ellis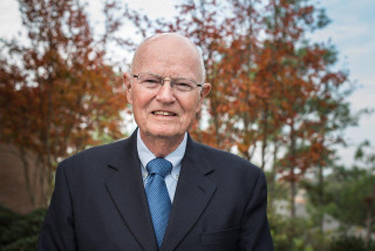 John Robertson McQuilkin, the college president who stepped down to care for his wife stricken with Alzheimer's, passed into the arms of Jesus on June 2nd. He was 88.
McQuilkin had served as president of Columbia Bible College and Seminary for 22 years (now Columbia International University) when he resigned in 1990 to care fulltime for his wife, Muriel, who suffered from Alzheimer's Disease.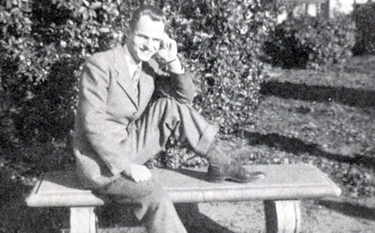 He met Muriel at the school when they were students. When they first met, he discovered she was "delightful, smart, and gifted, and just a great lover of people and more fun than you can imagine."
He proposed on Valentine's Day in 1948 and over the next 30 years, they raised six children and served God in many ways, including 12 years as missionaries in Japan.
In 1968 they returned to the U.S. and Robertson became president of the college. Muriel also taught there, spoke at women's conferences, and
on TV and radio programs.
In 1981, they received some tragic news: Muriel had early Alzheimer's disease.
In the initial years of the disease, Robertson tried to go to his office and fulfill his responsibilities at the school. But as soon as he left Muriel and went to the college, she would become anxious and distressed – sometimes even terror- stricken.
So she would follow him, walking a half-mile to the school. She made that trip as many as 10 times a day. One time at night he was helping her get ready for bed and he noticed she had bloody feet because she had walked so far to try to get close to him.
As Robertson reflected later on his wife's devotion he admitted to himself: "I wish I loved God like that – that I was desperate to be near him at all times."
When speech began to fail Muriel, one of the last phrases Muriel could say was, "I love you."
In 1990, Robertson did something few men would do. He knew the school needed him 100 percent, and he knew Muriel needed him 100 percent. He chose to step down from his position as president of the college so he could devote full time to being his wife's caretaker.
This is very rare because many men are driven to put work, career success, and accomplishment ahead of their
family. Statistics say that when a man suffers a serious illness, four out of five women will stay by their husbands, but when the roles are reversed, and the woman gets a serious disease, four out of five men will abandon her.
Four out of five men will abandon their wives if they suffer a serious illness!
But not Robertson. He chose to pick up his cross and follow the path of Jesus, who gave up his life for his bride, the church. When Robertson stepped down from the college, wrote a letter to explain his decision:
"It is clear to me that Muriel needs me now, full-time…My decision was made, in a way, 42 years ago when I promised to care for Muriel 'in sickness and in health…till death do us part.' So, as a man of my word, integrity has something to do with it. But so does fairness. She has cared for me fully and sacrificially all these years; if I cared for her for the next 40 years I would not be out of her debt.
"Duty, however, can be grim and stoic. But there is more: I love Muriel. She is a delight to me—her childlike dependence and confidence in me, her warm love, occasional flashes of that wit I used to relish so, her happy spirit and tough resilience in the face of her continual distressing frustration. I don't have to care for her. I get to! It is a high honor to care for so wonderful a person."
So Robertson became a homemaker and a caregiver to his wife, stepping into God's special assignment for him in this season of their lives.
When people asked him if he ever tired of caring for Muriel, he would often say, "No, I love to care for her. She's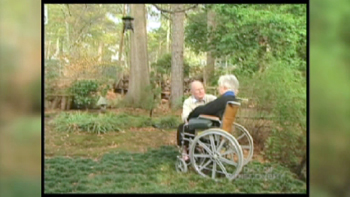 my precious."
One special memory he recalled was Valentine's Day, 1995. He was riding an exercise bicycle at the foot of her bed and thinking of past Valentine's days, including the one in 1948 when he asked for her hand in marriage.
Muriel woke up, smiled, and suddenly spoke for the first time in months: "Love…love…love," she said.
Robertson rushed over to give his wife a hug. "Honey, you really do love me, don't you?" he said. In response came the words, "I'm nice"—this was her way of saying, "Yes."
Those were the last words she said aloud. Robertson continued to love Muriel until the end. By the time of their 50th wedding anniversary in 1999, she couldn't function on her own, and spent each day lying in bed.
Muriel's last day on this earth was September 19, 2003. In a letter to friends, Robertson wrote, "For 55 years Muriel was flesh of my flesh, bone of my bone. So it's like a ripping of my flesh and deeper—my very bones," Robertson says.
"But there is also profound gratitude. For ten years I've delighted in recalling happy memories. I still do. No regrets. I'm grateful."
Many regard Dr. Robertson McQuilkin as one of the finest examples of the "agape love" the Bible speaks about.
Under Dr. McQuilkin's leadership, Columbia's enrollment doubled and two radio stations were founded, the school noted in its tribute to McQuilkin.
After Muriel's death, Dr. McQuilkin continued to speak and write, in addition to serving as president emeritus of Columbia. He authored 19 books, including A Promise Kept, about the challenges he faced and life-lessons the Lord imparted in caring for Muriel.
In 2005, he married nursing professor Deborah Jones, according to Christianity Today.
McQuilkin was born Sept. 7, 1927 in Columbia, South Carolina, and was educated at University High School and Ben Lippen School, Columbia Bible College (now Columbia International University) and Fuller Seminary in California.
Upon his graduation from seminary he taught for two years at Columbia Bible College, and then became headmaster of Ben Lippen School in Asheville, North Carolina. Five years later, he, his wife, Muriel and their four children moved to Japan as missionaries.
In 12 years they planted five churches, winning many to faith in Jesus Christ. While in Japan he also served as interim president of Japan Christian College.
In 1968 he was called back to Columbia Bible College and Seminary to serve as president for 22 years.
McQuilkin's books include "Understanding and Applying the Bible," "The Great Omission," "Introduction to Biblical Ethics," "Life in the Spirit," and "The Five Smooth Stones."
The family will receive visitors at Dunbar Funeral Home on Devine Street, Friday, June 3 from 5-7 p.m. Services for Robertson McQuilkin will be held on June 4, 2016 at 2 p.m. in Shortess Chapel on the campus of Columbia International University, 7435 Monticello Road. Memorials may be made to the Robertson McQuilkin Memorial Fund at memorial.ciu.edu.
Special thanks to Dr. Harold Sala, founder of Guidelines International Ministries, for his contributions to this tribute