By Dan Wooding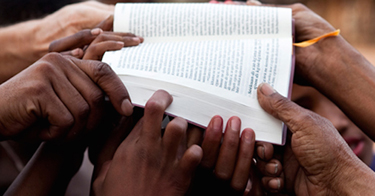 Four Bible translators were murdered recently by militants in an unidentified location in the Middle East, Wycliffe Associates reports.
According to Wycliffe, a Bible translation ministry, the raid took place on the translators' office. Two of the translators were shot and killed, while another two died of wounds from being beaten.
These last two managed to protect and save the lead translator by lying on top of him while the militants beat them with their weapons, which had run out of ammunition.
The militants also destroyed translating equipment, including Print on Demand equipment, books, and translation materials. However, Wycliffe says the militants did not destroy the "computer hard drives containing translation work for eight language projects."
Wycliffe has thanked the Lord for this "blessing" and requested prayer for the families of the slain translators and also asked for prayer for God to raise up new translators to carry on the work being done.
A statement to Wycliffe supporters said, "Will you pray with me for the injured translators? Pray for others to step up and take on the translation task. Please ask the Lord to mend the hearts and wounds of the translation team who have gone through this horrible ordeal. Pray that God will strengthen their minds, their hearts, and their bodies to be able to continue the translation of the gospel for their people."
In addition, Wycliffe asked for prayer for the killers, saying, "Pray with me for the killers too. Pray for these whose hearts are so hard. Pray the Lord will open their eyes to what they have done. Please ask the Lord to meet them, each one, right where they are. Pray that He will show Himself merciful, that they will know His forgiveness, His love, and His peace."
Now Wycliffe, reports say, is seeking another safer location to move their office from its present site in the Middle East.