By Mark Ellis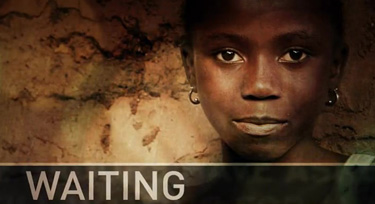 At New Tribes Mission (NTM), they collect many letters from indigenous people groups in Papua New Guinea pleading for missionaries to come and tell them about God, people earnestly seeking truth amidst the uncertainty of death and the afterlife.
The following letter was sent by Aiben Awanhi of Isahu Village and received by NTM a few years ago:
"Yes, I am writing because I have some thing with you ones. I have a big worry that I am not sure what will happen when death comes. I have heard from the other tribe that has the mission that they know now, I am sorry for myself that I do not know. I worry for my life, so I am asking that you will send the mission to my village.
"The men and women of Isahu village we are very hungry for this talk that it will be in our bellies. Please have pity on us. In all other places of the ground we have heard that they have the talk of God but us ones of Isahu are still standing without, we have nothing. I have heard of others hearing this talk in other villages but this talk is not in Isahu yet. So please send some to learn our language and teach us this talk so we can know it too.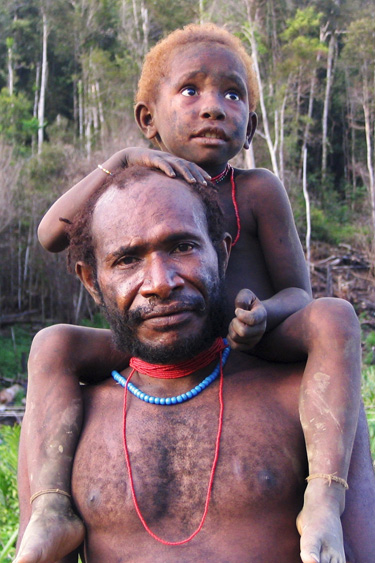 "Please have pity on our lives, we don't know what will become of us when death is on us. So I am asking with a big strong request that you will come to us and teach us of this talk. This is the road that I have heard will be heard, that is why I have sent this letter to you bossmen of NTM. Our language is not hard here in Isahu, please come."
And a follow-up letter:
"I want to notify you that now I have an illness. I am the man writing this letter to you. I have come down with a big illness and this illness of mine is saying such now that I do not know where death will take me. I am really concerned for myself. If I get the head talk and the beginning talk (the gospel teaching) then it will be alright with me. I often see people go to church because the talk of God came to them. But I do not have, it has been this way since before. How God exists, I do not know…All of us men and woman of Isahu desire missionaries to come to our place of Isahu."
Here is another letter from Jaspe of Weku village:
"Yes I am writing to the bossmen that are in NTM, I am checking again about the letters I have written. What's going on with your thinking? I think you are getting tired of the letters we have written. You must be thinking like this, the road to hear the talk of God it is just for you ones, that's why you haven't sent anyone to us in Weku.
"Please, we are hungry for the true talk, we are not saying this with two mouths. Our thinking really desires to know this talk. So I ask with a big heart, please, you the bossmen of NTM tell us what you think of sending someone to us. Please write and tell us you bossmen, we are waiting and waiting."
And a letter from Eric Kaisoa:
"I'm writing again for the 7th time to ask if you will come to my village or not…The people are saying that you must come. I'm saying this again. I think you all didn't get my first 6 letters…The people are truly crying for a missionary and for God's talk. Plenty of my letters asking for missionaries have been wasted.
"Now I'm asking you to return a letter to me now. In the name of Jesus please return a letter quickly. I just want a missionary. I'm just wasting my money on these pens and paper, they don't bear fruit. This one must produce the fruit right."
Eric wrote these letters for ten years, but there were not enough workers to send to his village. As Jesus said,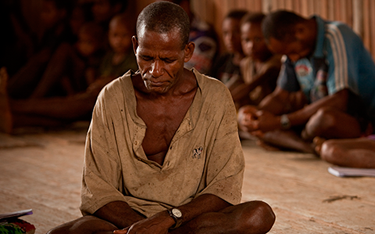 "the harvest is plentiful, but the laborers are few."
In 2013, missionaries finally answered his plea. When they arrived, their first priority was to visit Eric and let him know his efforts had finally paid off – They were there to tell him and his people God's talk!
When they reached Eric's home and spoke with his wife they learned something heartbreaking. Eric had died two years before their visit — without having a chance to hear God's talk.
This story could be repeated all over Papua New Guinea. "There are many tribes who need missionaries and we don't have the people to send them," Macon Hare, with NTM, notes with sadness.
"Jesus said to 'pray earnestly that the Lord of the Harvest would send out laborers into His harvest.'"
To learn more about NTM's work in the Asia Pacific region, go here