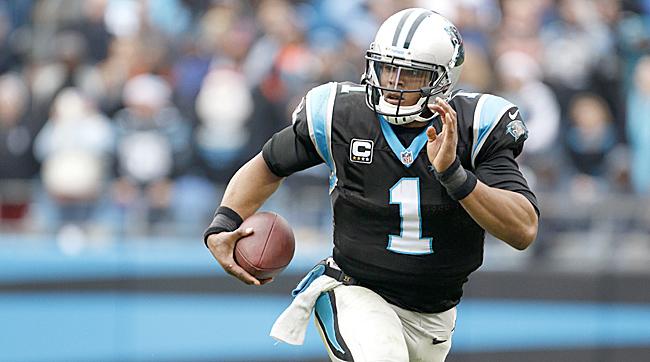 By Robert Ashcraft and Mark Ellis
When Carolina Panthers Quarterback Cam Newton walked away relatively unscathed from a horrible accident that rolled his truck in December 2014, he offered praise to God.
"Somebody had His good hands on me," Newton told reporters. "One plus one always equals two. I'm looking at this truck. I'm looking at this accident, and I'm like dude, one plus one ain't equaling two, because I'm looking at this truck, and I'm like, somebody is supposed to be dead. Me being a religious person, God is good. I'm lucky to be standing in front of you today."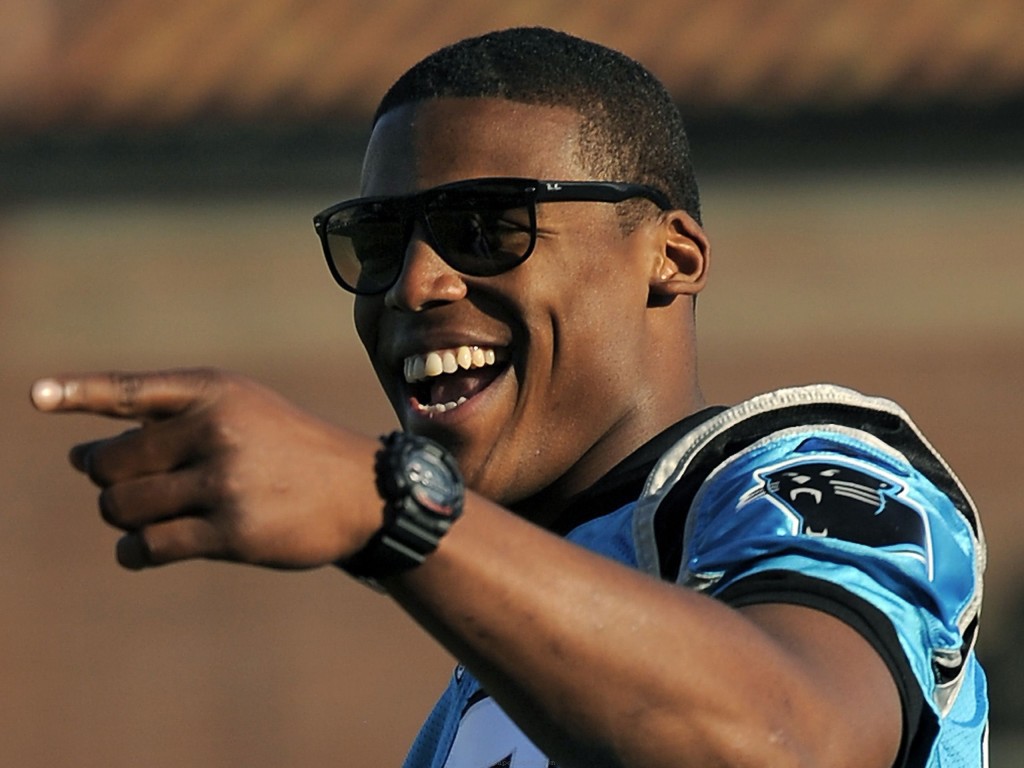 Newton, arguably the NFL's greatest player of 2015-16 and a Super Bowl contender, is on top of the world. Passing for 400 yards in his debut game in 2012, he bested Peyton Manning's passing record of 280 yards in Manning's first regular season game. This year, the Panthers are 15-1. His dual threat capabilities crushed the Arizona Cardinals 49-15 in the NFC finals.
But while his professional trajectory seemed to sail through the air on heaven's wings, things in his personal life have not always gone so well. He was hounded by an NCAA investigation for receiving payment to enroll at college, and he was accused of stealing a laptop at Auburn University. As a pro, he met and began to live with ex-stripper Kia Proctor.
Newton had grown up with God. His father, Cecil Newton, is a bishop overseeing five Pentecostal churches in Georgia.
But the intoxicating power of riding atop the sports world may have caused a momentarily lapse from his humble, God-fearing roots. After the accident left him shaken, he received a none-too-subtle reminder about his need for God.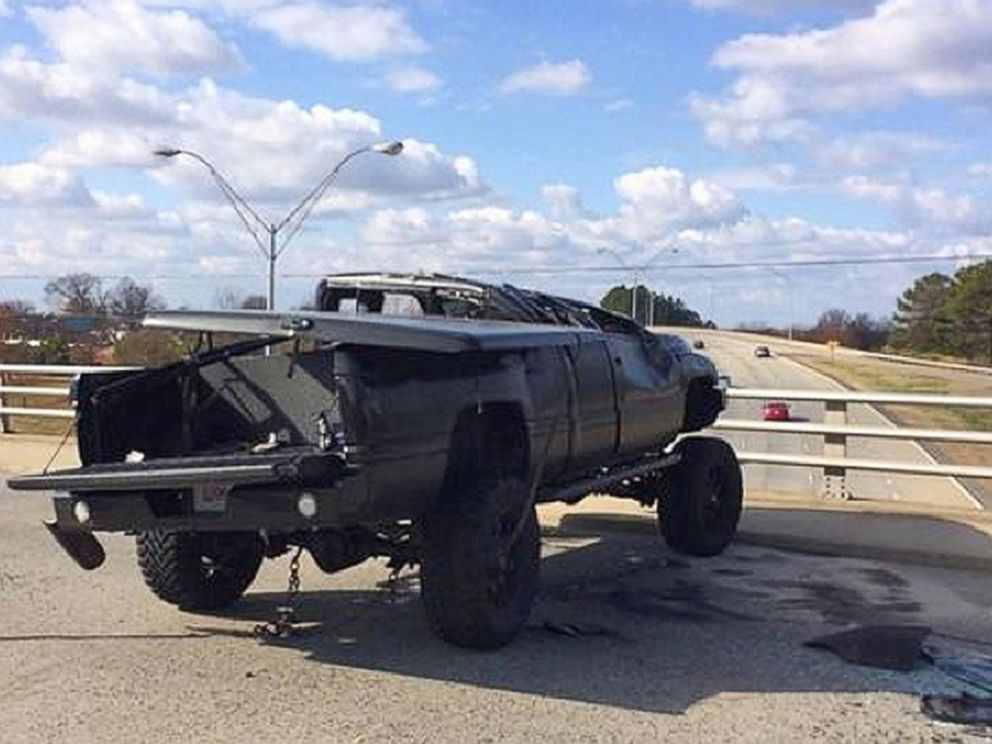 On that fateful day, he was negotiating a confusing intersection in Charlotte when another car slammed into the rear side of his black pickup truck and sent it rolling. He clambered out the back cabin window, and paramedics took him to the hospital where doctors treated him for minor fractures in his lower back.
He only missed one game as a result of the accident.
"I am a prime example of how God can turn something that was bad into something that good," Newton said after the crash.
At 6'5" and 245 pounds of muscle, Newton is currently the most feared quarterback in the National Football League. Most QBs either specialize in throwing or running, but Newton excels in both, which is why the Panthers made the NFC's best defense, the Cardinals, look like their fine-feathered namesakes — birds.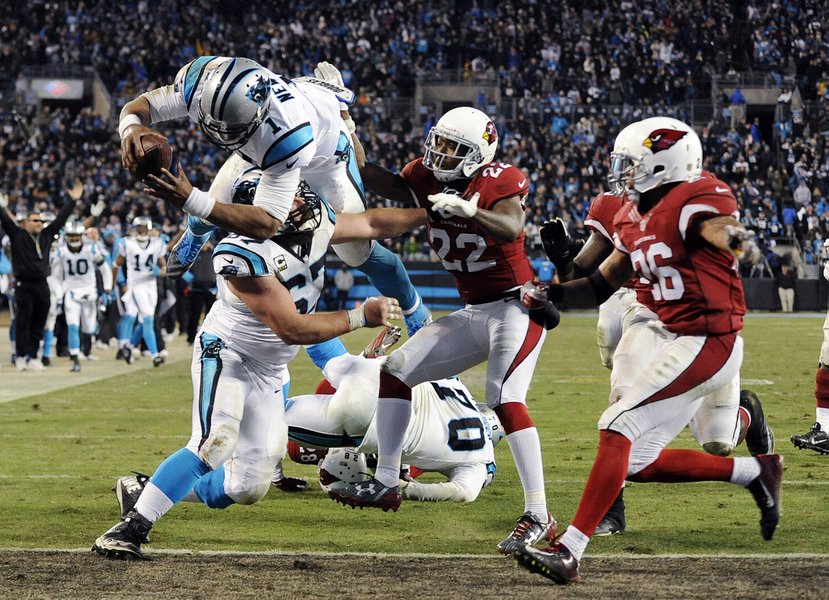 When they face the Denver Broncos in Super Bowl 50 on Feb. 7, they will again be facing a team with a stalwart defense – not to mention legendary Quarterback Peyton Manning.
Newton will be up to his old antics. He performs a celebratory dance for every touchdown — ostentation that football purists frown upon. He also runs the touchdown football over to the fans and hands it to a little kid — a gesture that is hard for anyone to frown upon. His broad, ubiquitous smile shows he enjoys the game.
Newton hopes his gridiron prowess will do for the Panthers, who have never won a Super Bowl, what it did for the University of Auburn. At Auburn, he became the third player in major college football history to both rush and pass for 20 or more touchdowns in a single season. His outstanding performance earned him the Heisman Trophy, and he led Auburn to their second national championship in 2011.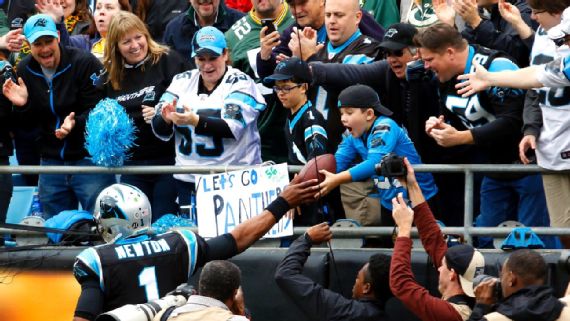 His throws rival the speed and accuracy of the military's laser-guided missiles. When a receiver doesn't get open, he runs brashly down the field with an agility and quickness rare in a player of his weight and height.
Many Christians have questioned the unmarried relationship that produced a boy, named Chosen Sebastian Newton, in December 2015.
Even his father, Bishop Cecil has offered reserved criticism for his son's decision. The Advertiser.com quotes him: "I want it to be known that his mother and I are staunch Christian proponents of marriage and all things pertaining to legitimacy," Cecil says. "I have three sons and one woman, and I have been a living example all his life of what a man should be in a family. Cam is 26 years old, not 18 or 19. He has a heightened consciousness of who he is as a man, and I always tell him the decisions you make you have to live with short and long term. I don't style it as a mistake; I style it as something that can be a gift for him and the young lady."
But by pro football standards, Newton is one of the upstanding citizens of the NFL who has not fallen into the disgrace of domestic abuse, cheating and doping.
After the shootings of nine African Americans at a church in Charleston by a lone white supremacist gunman, Newton spent part of a day visiting the families of the victims. He sat and talked with Chris Singleton, a local baseball player who lost his mother in the attack.
On Instagram, Newton recently posted Luke 12:48: "To whom much is given, much is required. Thank You, God, for giving me this platform. I will forever be thankful."
His predecessor in the QB role for the Panthers, Steve Smith, piled praise on Newton: "He makes guys around him better by what he does. He can run the ball, scramble around and throw off his back foot 60, 70 yards without even looking. He just makes everybody better and makes you bring up your game. What he brings to the offense, he makes the defense play well, too. He says, 'Hey, I'm going to make my plays. We're going to do our job. Will you keep up with us?' I think that just makes everyone raise their game.
Newton, who frequently sports a Superman T-shirt, has no lack of self-confidence — and he continues to credit God for his successes. "I'm a living testimony that anything is possible," Newton said. "I'm an example of why people deserve second chances."
Robert Ashcraft writes as a student of the Lighthouse Christian Academy in Santa Monica
Related: The faith of Peyton Manning