By Mark Ellis
An attractive young pastor's wife, 12-weeks pregnant, was shot in the head November 10th during a home invasion in Indianapolis. She passed into the arms of the Lord the next day, despite frantic efforts to save her life.
Amanda Blackburn, the wife of Pastor Davey Blackburn of Resonate Church, was also the youngest daughter of Pastor Phil Byars of First Baptist Church, Elkhart in Bristol, Indiana.
She and her husband had moved to Indianapolis in January 2012 to plant Resonate Church, "with a dream and a calling to start a life-giving church that would connect with people who normally wouldn't connect with church," according to the church's website.
Their dream became a tragedy on Tuesday morning when her husband came home from the gym to find her shot in the head.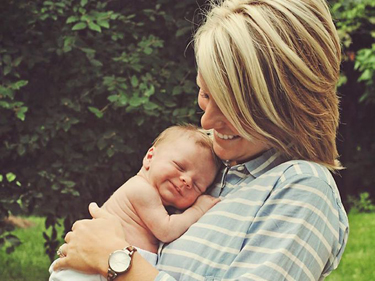 Police told the Indy Star that Amanda was shot and critically injured around 8:30 a.m. Tuesday. Authorities confirmed that the shooting is being investigated as a robbery.
Indianapolis Metro Police Sgt. Kendale Adams told ABC News that neither her husband nor any other family members are suspects, and investigators have obtained time-stamped surveillance footage from the a local LA Fitness that shows Davey Blackburn arriving and leaving the gym that morning.
Their one-year-old, Weston, was home in his crib when the alleged home invasion occurred. Adams said that some security footage from neighbors' homes have been collected as part of the investigation.
"Investigators are working on leads that detectives have been receiving," Adams said.
Adams also confirmed that part of the investigation is focusing on whether the Blackburn break-in is connected to other recent break-ins in the area. Police say a home nearby was hit by a burglar who took electronics and other valuables, NBC station WTHR reported.
Crimestoppers has offered a $1,000 reward for information leading to a felony arrest in the case.
Their church asked for prayer. "Please join us in prayer for our pastor, his son, Weston, and their entire family during these hard days ahead. We have extremely heavy hearts and although we are hurting tremendously, we are still hoping and believing that great things are still yet to come."
In a statement Wednesday, Davey called Amanda his "very best friend" and despite his pain, hoped "good things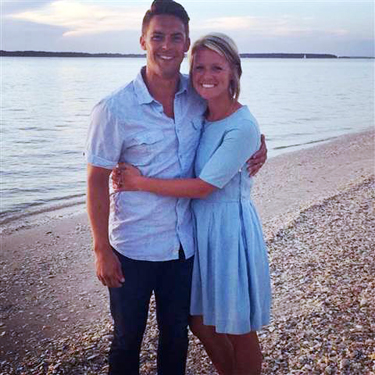 will come of this."
"It's impossible to communicate all the emotions my heart has been forced to process. My wife was such a beautiful, gracious, loving woman of God. I have not only lost my ministry partner and support but also my very best friend. There is no way to prepare yourself for circumstances like these. As deeply as I am hurting I am hopeful and confident that good things will come of this," he said.
"I rest in the truth of Romans 8:28 that God works all things together for the good of those who love Him and who are called according to His purpose," he continued.
He said he would be taking the next few days to grieve and noted that he will not quit working to build Resonate Church because he believes that is what his wife would have wanted.
"Thank you for understanding my desire to take these next few days to continue to grieve for Amanda Grace. My focus right now is to let The Lord minister to my heart as I continue to shepherd little Weston's. I'll be taking this time to focus on being a great follower of Jesus, dad, family member, and pastor to our growing church," he said.
"Amanda made it her life's calling to love and serve everyone she knew. Even more, she has made it her life's mission to see as many people as possible come to know Jesus as their personal Savior. I know that in her death and legacy even more people will come to a saving faith in Christ. I know beyond a shadow of a doubt her desire for me would be to continue what we've started here in Indy," he added.