By Vivian Chou —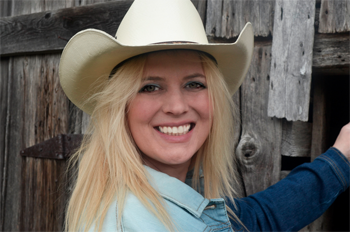 Born in rural West Virginia, Kimberly Dawn dreamed of becoming a famous country singer. Forced to rise above various trials in her life, her growing Christian faith became a firm foundation for her growth as a musical artist.
First, she had to overcome her own shyness. Her family also endured the pain and loss of their home to a fire. Unexpectedly, Kimberly also had to take care of an ailing family member.
At one critical juncture, it seemed her dreams of stardom were disappearing in the mists of the Greenbrier County Mountains, where she grew up.
Her desire to become a musician started at just four years old. But it wasn't until 2013 – after much faith and perseverance — that she began releasing music and playing at bigger venues.
With God's help, Kimberly has overcome the barriers that held her from her dreams. Last year she was named "one of the most influential voices of this generation of country/gospel music." And four of her four releases entered the top 10 on SoundClick, including "Rain on Me" and "Reaching Higher."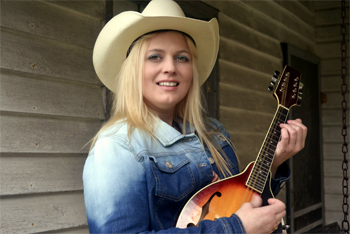 No stranger to difficulties, Kimberly says she wants to minister to others who are struggling.
"Whatever circumstance you are going through, know that you can overcome any obstacle," she shares on her website. "God has already given his children favor and grace.
"Overcoming requires complete dependence upon God for direction, purpose, fulfillment, and his divine plan for your life," she notes. "My family and myself have suffered in great tragedy and loss. But God has promised me in a dream that anything that comes against me as a curse, he is going to make good of and bless me one hundredfold."
A pianist who also plays guitar, Kimberly lives in West Virginia with her husband Eric, who helps arrange the music for the songs she writes and sings. They have four children: daughters Cierra, Nevada and Emma and son Trenton.
When she was featured in the country music website Digital Rodeo she gained fame and connections with Dolly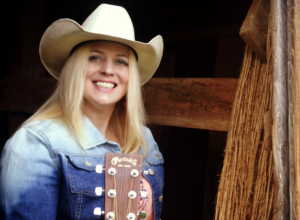 Parton, Carrie Underwood, The Rascal Flats and the Front Porch Fellowship.
In November 2014, she performed at the Nashville Palace in Tennessee and was subsequently featured on "Talk of the Town," a local television program.
Her songs strive to encourage
"I want all the world to know God on a deeper level," Kimberly says. "As a society we sometimes find ourselves trapped in certain ideas or beliefs; God is a merciful God and he wants our love and trust."
Her favorite scripture is Isaiah 59:1: "Behold the Lord's hand is not too short to save, and his ear is not too deaf to hear."
If you want to know more about a personal relationship with God, go here
Vivian Chou attends the Lighthouse Christian Academy in Santa Monica