By Mark Ellis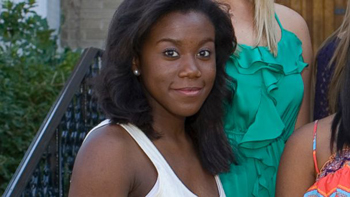 She was a high school honors student and a member of the homecoming court only two years ago. Studying to become a doctor at Mississippi State and newly married, her family was left reeling by her arrest related to plans to join ISIS.
Immediately before Jaelyn Young's arrest, she allegedly praised the Chattanooga shooting by a home-grown radical Islamist, which claimed the lives of five American servicemen, according to a report by ABC News.
"What makes me feel bette[r] after just watching the news is that an akhi [brother] carried out an attack against US marines in TN! Alhamdulillah [Thanks be to God], the numbers of supporters are growing," Young told an undercover FBI agent in a conversation online on July 17, a day after the deadly shooting, according to the FBI.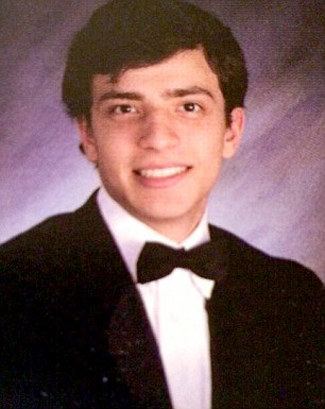 Last night authorities issued a criminal complaint against Young and 22-year-old Muhammad Oda Dakhlalla, another Mississippi resident. The FBI says the couple planned to travel to Turkey, then on to Syria to join ISIS, according to ABC News.
"The only thing keeping me away is $$$ but working all of this overtime will be worth [it] when I am finally there," Young reportedly said online.
Based on Young's pre-med studies, she hoped to provide medical aid to injured or wounded ISIS fighters after she got to Syria.
Young and Dakhlalla reportedly had an Islamic marriage for the purposes of traveling together to Syria. Initially, Dakhlalla allegedly said he wanted to use his computer science and media skills to help ISIS counter anti-ISIS messaging in the West, and then he would fight on ISIS's behalf, according to ABC.
"I wish to be a mujahid akhi [holy warrior]. I am willing to fight. I want to be taught what it really means to have that heart in battle!" Dakhlalla allegedly told an undercover agent.
The couple seemed somewhat naive about living under ISIS rule. They apparently knew little about Sharia [Islamic] law, and feared a test that would reveal if they were Sunni or not. ISIS follows an extreme version of Sunni Islam. Young also doubted Western media reports that ISIS uses sex slaves.
The FBI said authorities waited until the couple had their passports and plane tickets to Turkey before picking them up in a small Mississippi airport, where they allegedly confessed their plans. The couple was formally charged with attempting to support a terrorist organization, according to ABC.
Crystal Worley, a college friend of Young, told ABC News she was shocked and didn't imagine Young to be "that kind of person" reflected in the court documents.
Worley, who hasn't spoken to Young in a few months, said Young came from a good family and was very sociable in college.
"It's just so insane that this happened," Worley said. "It's just really disappointing… She is a kind, bubbly person."
Dennis Harmon, a local attorney representing Dakhlallah's family and who has known them since Muhammad Dakhlallah was a child, told ABC News Dakhlallah's parents are "pretty shook up" over their son's arrest.
"You know if you've been hit right between the eyes, you're still shaking your head, trying to clear things up? That's where they are right now," Harmon said. The last the family knew, Dakhlallah was supposed to begin graduate school in psychology at Mississippi State on Monday, Harman told ABC.
Oda Dakhlallah, Muhammad's father, is a part-time imam at the local mosque in Starkville, but Harmon said he never preached anything close to extremist ideology and that Harmon used to eat dinner with the family occasionally.
"His father is somebody who teaches Islam as a religion of peace and that you treat Christians, like me and my wife, as the Koran teaches them that they're people of the book, deserving of respect," Harmon said. "I'm not too far from the family in being stunned by this."