By Mark Ellis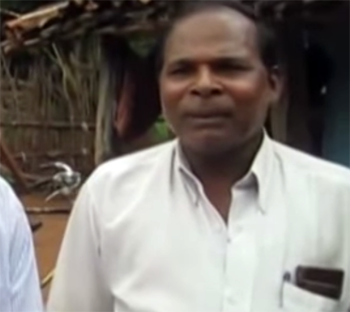 In 2008 and 2009 Hindu extremists went from village to village destroying churches, burning houses, and killing Christians. Their agenda was to wipe out Christians and Christianity from India starting in Orissa.
Some pastors were beaten, doused with petrol, and burned to death. One pastor was beaten to the point of death by a mob of 100. He vomited blood and later regained consciousness and managed to flee. Another pastor and his pregnant wife ran away in the darkness and hid themselves to save their lives.
Some took shelter in the forest without food and clothes for days. When they returned to their village, they found their homes and property burned and looted by angry mobs.
Pastor Mahara Degal was forced out of his village during the persecution of 2008 and 2009 because he accepted Jesus Christ as his Lord and Savior. He barely escaped with a broken leg after being beaten.
He relocated to a village called Gatingia, which has only one narrow dirt road leading into it, and isolated himself for a time. But answering the Lord's call, he re-dedicated himself to the Lord's service and God began to empower his witness.
In 2012 Pastor Degal was given an audio playback device known as a "Proclaimer," developed by Faith Comes by Hearing. The solar-powered device, preloaded with an audio New Testament in the Kui language, provided him and his listeners thousands of hours of recorded verses and discipleship.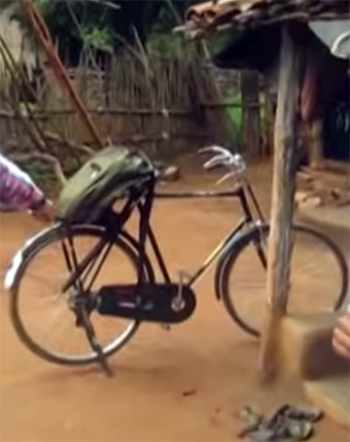 Using a bicycle, he travels to other villages to share the gospel. Last year, he went to a district called Kalahandi where he shared the Gospel with two Hindu extremists, who were involved in the violence.
"They came to know the Lord through the Proclaimer," Pastor Degal says. "I'm so happy that those who were involved in this persecution are also coming to know the Lord."
In the village where he lives, five households nearby have begun to follow Jesus. "They're also meeting here for the service on Sundays."
"They hear God's Word and they memorize God's Word. When I was asking them some stories, they're able to tell the stories. So, I'm really excited about what the Proclaimer is doing in my life and in the lives of so many other nonbelievers."