By Mark Ellis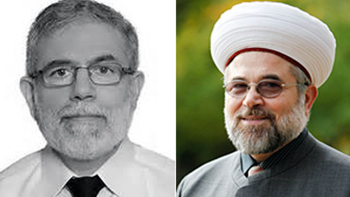 A moderate imam who warned more than 10 years ago about a radical change at two controversial Boston mosques says he was forced out of leadership because of his concerns. His replacement is a man with links to the Pakistani terror group that planned the 2008 Mumbai bombings, according to a report by Fox News.
Imam Talal Eid said growing extremism put him at odds with the board of the Islamic Center of New England in the late '90s. He served there from 1982 until 2005.
But when Eid resisted the shift toward extremism, he began to fear for his safety and eventually was driven from his position by Dr. Abdul-badi Abousamra, at the time a prominent endocrinologist at Massachusetts General Hospital, according to Fox News.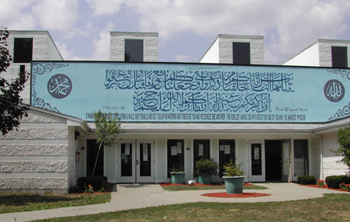 "At times, I was fearful for my safety," Eid told Fox. Eid now runs a mosque in Toledo, Ohio. "When I would stand up for what I believed in, and there was a clash, you see how I could be scared."
"I was pushing for one thing, and the board was pushing for something else, and I was alone facing them."
Dr. Abousamra moved to Doha and could not be reached for comment by Fox. He was one of the Boston Muslim community's most prominent figures in the late '90s. He was also vice president of the Muslim American Society of Boston, which ran the Islamic Society of Boston, a Cambridge mosque that shared many members with those run by the Islamic Center of New England.
All three mosques have ties to several known terrorists, including the Tsarnaev brothers, who planned the 2013 Boston Marathon bombing; Aafia Siddiqui, aka "Lady Al Qaeda," the Pakistani woman and Usama bin Laden associate now in prison; and, Usaama Rahim, the 26-year-old man killed by police last month after wielding a knife and allegedly plotting to behead Boston cops, according to Fox News.
Even as Dr. Abousamra exercised a radical influence on the mosques he helped run, law enforcement authorities say the doctor's son was training in Middle Eastern terror camps, aiding Al Qaeda and plotting attacks on U.S. soil.
Son Ahamad left Boston for Syria in 2006 while under investigation for terror-related charges that would later lead to an indictment, and is now believed to be running ISIS' social media operation, according to Fox.
While mosques around the country have forsworn terrorism, and many leaders seem to be working with law enforcement to report suspicious activity, the bickering at the Boston mosque reported by Eid shows that behind the scenes, mosque leaders are not always on the same page.
When Eid was ousted from the center, it soon became apparent the leaders wanted to go in a more extreme direction. He was replaced by Muhammad Hafiz Masood, an assistant imam who had been forced on him in 1998 by Abousamra and who was known for fiery sermons that could be interpreted as promoting violence.
"This is when I started to fear for my safety," Eid said. "I was pushing for one thing, and the board was pushing for something else, and I was alone facing them," he told Fox News.
A year after Eid left, Masood fled the U.S. after being arrested for visa fraud. He reappeared in Pakistan, where he currently speaks on behalf of a Pakistani terrorist organization founded by his brother. His brothers founded a Pakistani terrorist group behind the 2008 Mumbai bombings that killed 164 and wounded hundreds more. Law enforcement sources say the two groups are one and the same, according to Fox.
The younger Abousamra, a graduate of Northeastern University, was raised in the upscale suburb of Stoughton. He may be the computer whiz at the top of ISIS' media operation.
It is believed that many of Masood's supporters remain in leadership roles in the Boston Muslim community, according to Fox.
"There are many dots connecting Masood and his associates to terrorist activity in the city, past and present," Ilya Feoktistov, with Americans for Peace and Tolerance told Fox. "With two ISIS-inspired terrorist plots thwarted in the Boston area in the past two months, the threat of radical Islamic terrorism to the city continues to grow."
Eid stressed that the majority of Muslims at the Center's mosques and others throughout the nation attend for prayer and to reflect on the message of the Koran. It is up to leaders to ensure that moderate voices like his are not drowned out by calls to radicalism, he told Fox.
"Do we need to wait for a tragedy to happen?" Eid asked. "We need to allow more moderate Muslim voices so that life can go smoothly in our society."