By Mark Ellis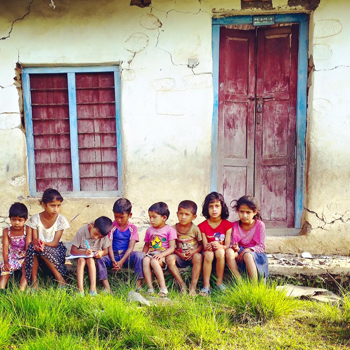 In the Gorkha district village of Armi, a rugged six-hour drive from Kathmandu, every single home was leveled by the enormous earthquake on April 25th. A small, four-person team of young people from two churches in Southern California made it to this village near the epicenter and recount the fierce determination of the people to rebuild, along with disturbing reports about traffickers attempting to take advantage amidst the misery.
"When the earthquake struck, 36 people were killed and every single home was leveled," says Sam Ellis, a youth minister at Church by the Sea in Laguna Beach. He was accompanied on the relief mission by Ryah Arthur, from the same church, and Tali Constantz and John Fredricks from Saddleback Church.
Sam and his teammates were the only responders to this town. "For centuries this village has been Hindu, but a church was started here two months ago and has 12 people meeting in it," Sam reports.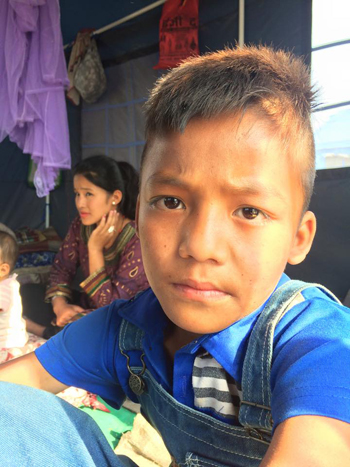 "Nobody in the village has any shoes. They all work in bare feet and their feet get cut by all the rubble." Sam and his team would visit the people, offer simple first aid, pray with them, and present the gospel.
He witnessed miracles and Hindu families receiving Christ. "Many people came up to me asking for prayer. They are open to Jesus," he says.
The people of this picturesque village in the foothills of the Himalayas are industrious. "They are strong people, who work all day, starting at 5 am, working in their fields," Sam notes. All the roofs of their houses fell in. They are very stressed because they have so much more work, to rebuild and tend their fields."
Amidst the rebuilding, there has been a menacing intrusion. "School is not in session now and traffickers are coming around, offering $500 per child, saying they will find work for the children," Sam recounts. In response, KI Nepal, an NGO involved in the fight against human trafficking, has been posting lookouts at the border to attempt to rescue these children.
Sam and his teammates built six simple one-room houses during their six days in Armi. "I never worked so hard in my life. I have blisters all over my hands. We built them for the neediest people in the village. Our first house was for a widow with three children; her husband died eight years ago. The people in the village held a meeting and decided who we should build for," he notes.
"Tents are like gold here. It's really hot, in the 90s by noon. It rains almost every afternoon now, but people are worried about the heavier monsoon rains coming, which may bring landslides."
"Everybody is building houses. They have wood beams for the main structural support, then bamboo is used for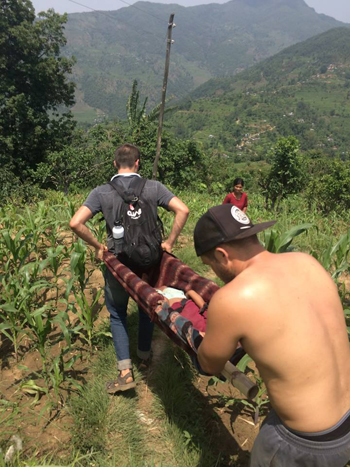 the walls, and tin roofs. They are salvaging a lot of the materials. We paid for the tin, $140 per roof. Altogether, the materials for each house cost $200. Everything has to be brought from Kathmandu," Sam reports.
There is little coordination of the relief effort in Kathmandu and some NGOs purchased (and hoarded) the available supplies of essential materials like tin, creating shortages that actually impede the relief effort, Sam learned from reliable sources.
This region of Nepal made a strong impression. "I'll never forget this place. The joy of a Hindu lady's back being completely healed after we prayed for her, the hospitality of the locals."
"A 75-year-old woman hauling 100 pounds of water up a hill in sandals, tea time at every home, buffalo milk straight from the buffalo with warm ghee, kids waking us up with a "namaste!"
He was struck by the beauty of this fragment of God's creation, the "glory of the Himalayas at sunset, the afternoon thunderstorms, little goat herders watering their flocks at hidden mountain pools."
Sam was also touched by the determination of the people to overcome. "There is no place on earth like this place and people. As the only responders here, we feel that the world must continue to respond. There is so much still to do. We must."