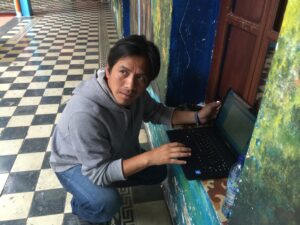 By Michael Ashcraft —
His fellow gang member thrust a pistol into his hand. Go ahead and kill the kid, he was instructed.
Wedged between the dangerous Mara Salvatrucha and the Dieciocho gangs in a neighborhood where even police feared to go, Mario Ajcip's gang had successfully fended off rivals to keep their turf in one of the most violent neighborhoods in Guatemala City.
When a rival dared to make incursion into Mario's neighborhood, there was only one gang-inflicted punishment — death. This time it was Mario´s turn to execute the cornered kid on the dark dirt alley.
Never shy to physically beat up a rival, Mario balked at murder. A leader himself among the 100 gang members, he began talking about teaching the guy a lesson and letting him go.
"There was something in me that I can't explain why I couldn't do it. Now I understand that the prayers of my mother had effect," Mario says.
His downward slide into gangs and violence marked him for inevitable tragedy – until Jesus broke into his life and changed its course.
One of eight brothers and sisters, Mario grew up with dirt floors, corrugated metal roofs and an environment of alcohol and drugs. His dad was addicted to both.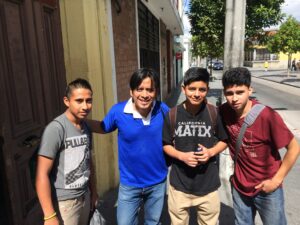 When a wave of gangs came to Guatemala in 1980s, Mario was present when leaders deported from the United States brought street kids to a night meeting to initiate them into the gang.
He learned to fight young and defend his honor. With his older and younger brother, he would sometimes leave rivals unconscious from the beatings.
Amid the chaos, his older sister and mother got saved and started praying for him.
By the work of the Holy Spirit, he passed up the chance to go really hardcore by shooting the invading rival.
When Mario visited a painter friend, brothers from the Door Church in Zone 1 showed up looking for the painter because he had recently attended a service.
Mario, with long hair and no shirt on, answered the door because the painter had gone out to run an errand.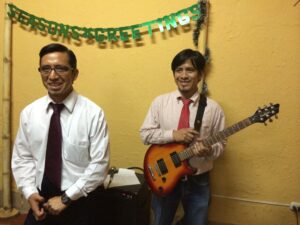 He barked at the two strangers at the door brusquely, but Alex Delgado wasn't intimidated by Mario's appearance or manner.
Delgado, known as a fast-talker who can whip out Bible verses speedier than hand-slappers playing Uno, started sharing the gospel with the surprised gang member.
The truth of the word began to penetrate Mario's hardened heart. Usually, he would send away any stranger who came to the door, but this time, he wound up listening to them for more than an hour.
Then he did something he could not have imagined even an hour before this God-ordained visit. Mario prayed to receive Jesus Christ as his Savior and Lord.
He attended the Door church the next Wednesday and it became a second home for him. He cut off the long hair and started reading the Bible.
Not long after, he was invited to use his artistic ability to teach in the school. Mario enrolled brothers and sisters, where they similarly learned to leave behind nasty habits of the world.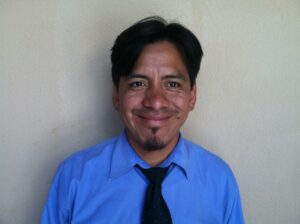 A rapper and a break dancer, Mario used his talents to gather crowds on Guatemala City's Central Plaza of up to 150. He and church members preached and evangelized on Sunday afternoons.
Learning evangelistic skits, they took the gospel to some of the most forbidding neighborhoods, like El Gallito — where the drug lords ruled.
As the years passed, Mario consistently served. An avid soccer player, he rounds up street toughs for pickup games. After impressing with his fancy footwork, he lays bare his heart work to the kids. Today many of those kids have opted out of drugs and into Jesus.
As he grew in Christ, Mario began to pursue his passion for art more seriously, enrolling in and graduating from the prestigious National School for Art (ENAP). His teaching of art in the Liceo Bilingue La Puerta Christian school excelled to the point that students hosted an exposition at the school year's end attended by art luminaries.
Recognizing the quality in the youth production, the City government named the Door School an official cultural center.
Looking back, he can't believe the transformation. "Practically there was no solution for my life. My brother had taken a bullet," he says. "But 15 years ago, a person talked to me about Christ, and Christ came into my heart. Today, I can say I'm somebody, not for what I have, but because God gives me a reason to keep believing in the future."
"I give the glory to God for the opportunities He's given me," Mario says. "I've seen the huge things God has done not only in me but also in my family. God wants to do things in the lives of people who give Him the opportunity."
If you want to know more about a personal relationship with God, go here