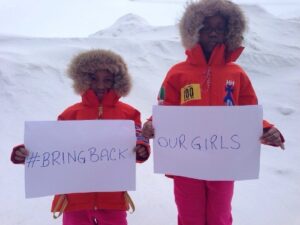 By Melissa Nordell
A Nigerian family of four has parachuted to the North Pole to call attention to needs of people around the world, especially the girls who are still in captivity in Nigeria with Islamic extremists.
The Amazu family, husband Og, wife Joy, and daughters Aimee and Monika, traveled onto the exact North Pole and staked the ground with a post stamped with the scripture: "Ezekiel 37," to claim the earth for Jesus Christ.
The Amazu family became the first Nigerian family to accomplish the daring feat of traveling to the exact North Pole. The parents sky-dived from 10,000 feet onto the ice below.
Next they held up posters with the words "Bring Back Our Girls" in order to call attention to the plight of the young Christian girls who were kidnapped in Nigeria by Islamic extremists, Boko Haram, one year ago.
Another purpose of doing this feat was to inspire other Africans to achieve un-thought-of acts and to soar new heights, to know they can do things of higher purpose.
Then Og scuba-dived under the exact North Pole – under the ice – and became the first person to parachute on the North Pole and scuba-dive under it in the same day. He actually walked upside down on the actual site of the geographic North Pole.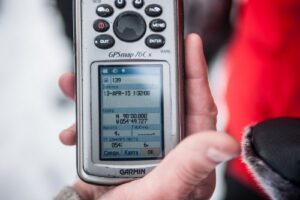 This Christian family runs the organization called Challenge 100, which benefits people such as those with mental illness in Nigeria, girls who have been abused by what is termed "Breast Ironing" in which adolescent girls are burned on their breasts in an attempt to slow notice of hormonal changes in their bodies, and educate primary children who would have no other means of education.
For a video of the family placing the stake for Jesus Christ click: https://www.youtube.com/watch?v=h2pzBmMy8_E
For a video of an interview with Mr. and Mrs. Amazu along with the video of scuba diving under the North Pole ice, go to https://www.facebook.com/AriseTVNews/videos/841944529214187/
For more information on Challenge 100 go to: http://www.challenge100.com/
Please continue to pray for the release of the kidnapped Christian girls who are most likely being abused and/or tortured by Islamists in Nigeria- for a safe return to their families and to school, as well as an end to the terrorism by Boko Haram and the salvation of extremists.