By Michael Ashcraft and Mark Ellis
For his National Geographic-sponsored T.V. mini-series "Killing Jesus," Fox commentator Bill O'Reilly made an unexpected choice for the role of Jesus: a Lebanese born Muslim named Haaz Sleiman.
When asked about a selection that could generate controversy, the popular "O'Reilly Factor" host is quoted in The Christian Post: "He was the best person for the job. Jesus would hire him."
Sleiman moved to the U.S. when he was 21, where he's established himself as a credible actor. He was raised Muslim but describes himself as non-practicing.
"I'm not religious, but I'm very spiritual," Sleiman, 24, told Hitfix. "So I consider myself a Christian/Muslim/Jewish/atheist, all of it. I like to be inclusive of everyone. It doesn't matter what your belief is, it's all about one truth, which is we all come from the same place. No one can argue with me about that. And we all breathe the same air. No one can argue with me about that. So those are the truths that interest me and are part of my spirituality."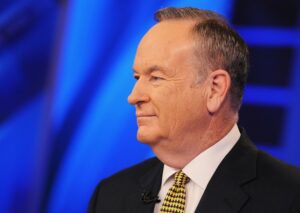 The mini-series, which premiered on National Geographic cable March 29, is drawing equal part criticism and praise for its attempts to stick simply to biblical accounts as well as Roman history. If casting a Muslim to be a Jew who founded Christianity kicks up dust, at least viewers will be treated to a non-white Messiah for the first time since anyone can remember.
The cable adaptation is based on the New York Times Best Selling book Killing Jesus, co-written by O'Reilly and Martin Dugard. It follows up on similarly named Killing Lincoln and Killing Kennedy, also written by the duo.
Yahoo News describes Sleiman's acting in positive terms. The star portrays Jesus as a "a thoughtful yet energetic man, always on the move, eager to engage with everyone, from his budding disciples to the high-born officials." Yahoo News states, "Sleiman's Jesus is allowed to show regular flashes of humor along with compassion and wisdom, and his periodic displays of anger—such as when he overturns the tables of the money-lenders in the temple—are welcome shadings in a fully flesh-out character."
The series has been criticized for leaving out the divine nature of Christ, but apparently, that was the series intent. "The idea that we got to focus on the humanity of Jesus was very inspiring and empowering to me," Sleiman says. "It is what Jesus came to show us, the beauty of humanity and the love we are capable of having towards one another; even to love your own enemy."
Although Sleiman is not a follower of Christ, he says he's been profoundly influenced by Jesus' teachings, especially loving enemies. He says he hopes the Muslim world watches the premier, which is being shown in 171 countries and 45 languages.
"Today more than ever we need to apply Jesus' teachings in our lives," Sleiman says.