By Mark Ellis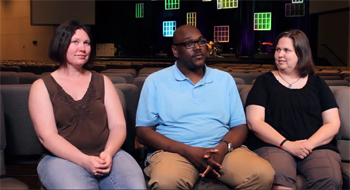 When Shance "Rudge" Rudgley went in for a routine wellness check he got some unsettling news. Blood tests revealed "dangerously high" creatinine levels, a sign of serious kidney problems.
"They told him he needed to go to the hospital and he was there for 12 days," says Tiffanie, his wife. "He was diagnosed with end-stage renal failure and put on dialysis for one year."
Tiffanie and her husband are strong Christians and adapting to this health trial challenged their faith as never before. "My family and friends were devastated, confused, and heartbroken over my diagnosis," Rudge says.
Unfortunately, Tiffanie was the wrong blood type to donate a kidney to her husband. "He didn't have any family members who could donate. They told us it would take six to eight years to get a deceased donor for him," Tiffanie notes.
After going in for dialysis three or four hours each day at the hospital, they began doing home dialysis – about 10 hours a night. Dialysis came with a big price tag: $1750 each day for the treatment and $33,000 a month for supplies.
Rudge is blood type O and this blood type is hard to match because he could only receive a kidney from another type O. There is a separate waiting list for patients with type O at each regional transplant center in the U.S.
If a donor has the right blood type, they must also have the correct "HLA factors." HLA stands for human leukocyte antigen, a genetic marker located on the surface of the white blood cells.
If these first two factors line up, a third is required – a test to determine if Rudge's immune system would produce antibodies rejecting the donor's tissues.
Rudge's chance of finding a matching donor was estimated at one in 100,000 and explains why he was facing a six to eight year wait.
At Vanderbilt University Medical Center, where he put his name on the waiting list, there are currently a thousand people waiting for kidney transplants.
Tiffanie and Rudge prayed diligently throughout their trial.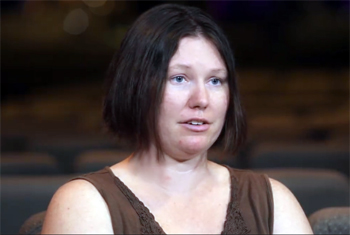 One day a young woman named Cheree Swan showed up at New Vision Baptist Church, the same church attended by Tiffanie and Rudge. Cheree learned about the women's Bible study at New Vision called "Women's Fight Club" and decided to visit.
"We meet in one big group and then afterward break off into small groups," Tiffanie notes. "Our small group leader brought a lady (Cheree) who had never been to our church and had no friends here and sat her right next to me."
"Could you make her feel welcome?" the small group leader asked Tiffanie.
When it was time to share prayer requests, Cheree said something completely unexpected. "Please pray I find a recipient; I want to donate my kidney."
Tiffanie could not believe her ears. Her body began to shiver at this surprising request.
"We're praying for a kidney for my husband – he's in end-stage renal failure!" she exclaimed.
"What's your husband's blood type?"
"O."
When Tiffanie realized Cheree's blood type is O, her body began to shiver even more, she says.
A week later at Fight Club Tiffanie's small group leader handed her a letter from Cheree. "I want to donate my kidney to Rudge…I felt led by God to do this," she wrote.
Tiffanie began to bawl. Yet they still had to wait for more blood work to determine if this match fit all the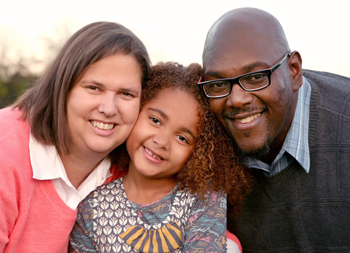 established criteria.
On Valentine's Day 2014 Rudge learned God provided a perfect match in Cheree.
Rudge received her kidney a month later at Vanderbilt University Medical Center and his health has been excellent since then.
"At first I thought how could this ever happen?" Tiffanie says with amazement. "How could she be a match? But she really is a match!"
Rudge is also filled with wonder and gratitude to God. "Our God is faithful," he says. "He is always on time. He's there when you need Him the most. If someone told me this story I wouldn't believe it, but I lived it."