By Michael Ashcraft and Mark Ellis
Posing as a 15-year-old curious about joining the Islamic State, an investigative reporter was asked by a jihadi recruiter to come quickly to Syria and to "bring lingerie."
"These people are child abusers," says Jim Gamble, former chief executive of Britain's Child Exploitation and Online Protection Centre. "We need to be using the language of 'child abusers' when we talk about these thugs who radicalize our children and put them in harm's way."
A journalist from Britain's Channel 5 News easily contacted "Amatullah," who said he was a 16-year-old originally from Britain, through Twitter. Following his advice, the two quickly switched to an encrypted smartphone application to avoid detection. Amatullah gave her specific instructions on how to elude authorities and travel to ISIS territory and marry a fighter.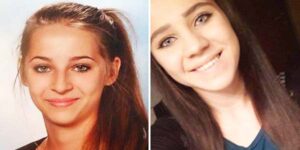 "Come ASAP," one message to her says. "There's sisters coming every day."
When she asked what she should bring, Amatullah responded: "Lingerie. Loool…."
There is no minimum age requirement for young girls to marry in Saudi Arabia, where Islam originated, according to Wikipedia. Raymond Ibrahim, an Islamic world watchdog, reported last December that the nation's highest ranking judicial authority, the Grand Mufti, ratified marrying girls younger than 15.
In 2011, a prominent cleric there said girls are marriageable "even if they are in the cradle," Ibrahim reports.
A Turkish cleric, Nureddin Yildiz, said Jan. 10, 2015 that Islam imposes no age restrictions for marriages, Central European News reported.
"Children can even marry before puberty," Yildiz said. "There can be marriages between children or between a child and an adult. For example, a marriage between a 7-year-old girl and a 25-year-old man, or a 7-year-old boy with a 25-year-old woman. There are no inconveniences preventing their marriage."
"For Muslims who believe the Quran, there is nothing such as an age limit for marrying. There aren't any obstacles for marrying at 10, 7 or 6," he added.
None of these news items generated special attention until underage girls from Britain began joining the Islamic State as wives and/or sex slaves. Shamima Begum, 15; Kadiza Sultana, 16; and Amira Abase, 15, all classmates from Britain, ran away from home in February and are believed to be in Syria. Europe has begun investigating the "grooming" of young women to join ISIS' ranks.
Channel 5's reporter is the latest to unmask the ploys of ISIS in sex exploitation.
"It's not hard. U don't have to know Arabic," Amatullah wrote the reporter. "There's plenty of britani (six) bros here. U can stay with me if u want. Until u get married."
Gamble says such conduct should be seen as grooming, the practice in which an adult wins over an underage person to later exploit the trust to cash in sexually.
Last year, Bristol teenager Yusra Hussein, 15, ran away from home and made her way to Syria to join ISIS. A spokesperson for the family, Anira Khokha told 5 News: "I think people forget they are being sexually exploited. Of course they're being groomed."