By Mark Ellis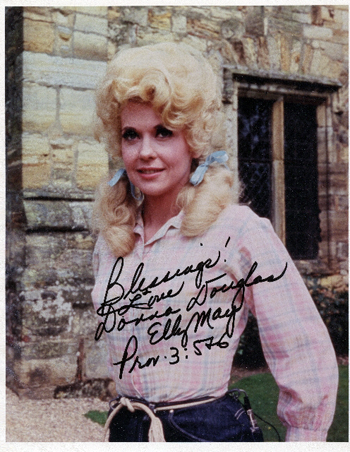 Donna Douglas, the curly blonde bumpkin actress who played Elly May Clampett with infectious Southern charm on "The Beverly Hillbillies," passed to her eternal reward on January 1st, 2015 following a battle with pancreatic cancer.
In the months leading up to her graduation to heaven, one of her last public appearances was at Calvary Missionary Baptist Church in Henderson, Kentucky.
The following prayer, transcribed from a recording made at the event, provides a glimpse of her sensitivity to the leading of the Holy Spirit and deep connection with God.
"When I come before people I never know what I'm going to say. And I don't bring it in a can. The Word says He who raised Christ from the dead lives in you and lives in me. So He knows what your needs are. I don't have to. But I do trust the Holy Spirit. More and more as we trust, God knows your needs. My God shall supply all your needs. I don't do it; He does it.
"So Father we praise you tonight. We pray for a mighty mighty anointing of the Holy Spirit. We thank you you're going to go into hearts and make a difference in hearts where people need change. We thank you Father that where they need anchoring, where they need stability, where they need reassurance, Lord, we praise you and thank you for giving it to them.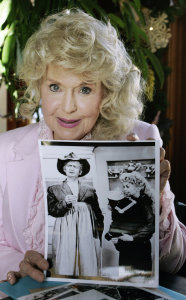 "Let them know. Open up their hearts to receive what you have for them. Let them know how much you really really love them, each and every one of them, that you don't have favorites.
"So Father we praise you and we thank you. Lord we know you haven't given us a spirit of fear, but of power and of love and of a sound mind. So Father we receive that. Greater is He that is within us than he that is in the world.
"Father, more and more may there be a greater love for the Word of God and may the Word of God live in the hearts of the people. Where there is confusion, Lord, get rid of that confusion and let everybody know how valuable and precious they are to You. And Lord we thank you for loving each and every one of us.
"We praise you and thank you for the opportunity to be here. Lord make me a blessing. May my lips be used for right things and my mouth to utter truth. Out of the overflow of your super abundance may my heart and my mouth speak. Blessed be the name of the Lord, knowing Father, that in Jesus name, it will be done. Praise the Lord."